What's the Difference Between Hardware Keylogger and Keylogger Software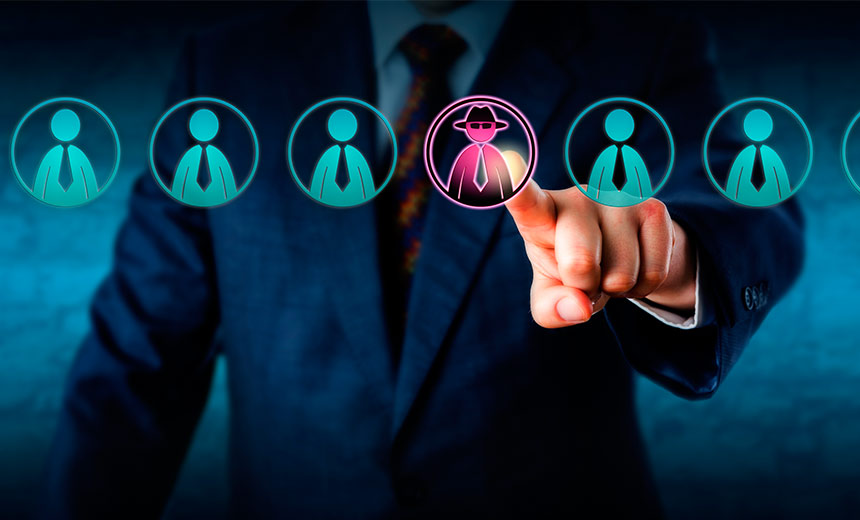 Do you know the differences between hardware keylogger and keylogger software? In short, keylogger, which is categorized into two main categories: software based keylogger and hardware-based keylogger, can silently record every keystroke typed on a computer without any notice of the computer user. All keyboard activities can be captured in stealth mode. Keystroke logging is useful for parental control, employee monitoring or any legal personal use. This article not only analyzes the detailed differences between hardware keylogger and keylogger software, but also tells you how to choose an appropriate keylogger.
The Differences between Hardware Keylogger and Keylogger Software
We can take a look at the differences from the definitions and functions of hardware keylogger and keylogger software. After that, you will understand which keylogger suits you better.
Software-based Keylogger
Software-based keylogger is normally installed on your hard drive, which is called spy software. Software keylogger is wildly for such circumstances. Parents can install a software keylogger to monitor children's Internet activities. Employers install employee monitoring keylogger on company computers to keep a tab on employees' online working activities. Software keylogger can send logs to a predefined email or upload to FTP which makes it convenient for people to check the monitoring logs. Some parental control keylogger software even includes websites and applications blocking features, and employers can spy on staffs' desktop with employee monitoring keylogger in real time.
Keylogger software is smart, powerful, and invisible. But the problem is that some software-based keyloggers can be detected and removed by anti-spyware.
Hardware Keylogger
To bypass the check of spyware removal tools, people resort to Hardware keylogger. Hardware keylogger is made up of a tiny memory chip embedded in a device that is applied via the computer's bios or else through a physical device plugged between your keyboard and the computer. Keystroke information is stored in a tiny memory chip in the hardware keylogger that can be browsed by using special programs that usually come with the hardware keylogger package.
Detection of hardware keylogger by using anti-spyware is impossible. So it becomes difficult for outsiders to notice the existence of hardware keylogger if they don't have the knowledge of what hardware keylogger is, where it is normally installed, and how it looks like.
True stealthy, but the function of hardware keylogger is limited and unitary.
EaseMon Keylogger Software
It can be concluded from the comparison above that software-based keylogger seems more powerful yet may be easy to be detected and deleted. However, EaseMon keylogger software is hard to be detected by the target Mac users and provides the most professional and secure monitoring features. The key features of EasesMon keylogger software are listed in the below.
Record composed emails
Log typed messages, accounts, and passwords
Log both sides of messages in Skype, AIM, Adium and iMessage
Record websites visited in Safari/Chrome/FireFox
Track websites visited in Private browsing mode or Incognito Mode
Calculate how long an Application has been used
Correlate application logs with captured screenshots
App report by the user to detect who are wasting work time
Take a screenshot when a keyword is triggered
Play the captured screenshots as a slideshow
Multiple notifications based on Alert categories
Send out notification emails periodically
View logs online anywhere
Export/Print logs as archive or evidence
Remotely update or uninstall EaseMon Client
Remotely Log Out, Restart, Shut Down the target Mac
Stay invisible and undetectable
Monitor both Local and Network Users
Software or Hardware Keylogger for Mac Spy?
Applying a Mac spy program is one of the most common ways to key log a Mac. Apart from logging keystrokes, recording websites, some Mac spy software will also do screen capturing every several minutes.
Hard Parts about Running Mac Spy Software
The difficult parts about running Mac spy software are as follows.
Users access control of Mac
Obtaining reports
The first one is doable if you are the admin of the target Mac. Some spy software for Mac even do not require admin password or admin privilege for installation or running.
For obtaining reports, generally this involves returning to the computer and then pressing an odd key combination or something and you're presented with a simple login window. After the password, you're granted the control panel for settings and reports.
Some Mac spy software will allow you a one-time setup of reporting paths. For example, reports might be sent online every xx minutes/hours to an online destination of your choice via email or FTP. This way, you don't have to return to the computer and you can read the reports from your office or elsewhere.
Limitations of Hardware Keyloggers
Another option is hardware keyloggers. These are tiny devices that look like simple adapter plugs that go between the keyboard and the computer. They don't typically capture screenshots or do fancy online reporting, but they are undetectable and they don't have problems with user access control. The downside is that they are visible and easily unplugged if they are found.
Getting the info off the keylogger device involves returning to the computer at some point and take back the hardware spy keylogger. Or the hardware keylogger requires a key combination to bring up the login and you can get to the data.
---
After comparing the differences between hardware keylogger and keylogger software, you may have understood that a powerful and secure software-based keylogger is much better than a function-limited hardware keylogger. At the same time, it's worth mentioning that keyloggers are two-edged swords. They can be used for both good and evil, depending on how people use them and what the purpose is. Equipping yourself with knowledge about keyloggers is the best way to stop the bad and utilize it for positive.
Tags: block application, block website, employee monitoring, hardware keylogger, keylogger, keylogger software, Keystroke Logger, Keystroke logging, Parental Control, software-based keylogger, Spy Software, the differences between hardware keylogger and keylogger software, usb keylogger
Category: Articles and Tips