Detect Inside Threats

An insider threat means a malicious threat to a group or organization that originates from a member who usually belongs to the group or organization, and has inside information concerning the organization's security practices and computer systems. The insider threat may contain fraud, theft of confidential information, intellectual property theft, or computer systems sabotage.
Generally, it is easy for a company to detect or control an outside threat, and extenuate the outsider threat because a company's primary security protection such as firewalls, physical or electronical access controls are specifically built for the untrusted external attackers so that the outside cannot access the confidential information easily.
On the contrary, an insider attack is easier to cause the most damage than an outsider attack in a company. The insider attack is one of the biggest threats in the modern enterprises because an insider has a significant advantage over the confidential information or products of the company. Therefore, you should take corresponding actions to identify and prevent insider threats in the company.
Common Insider Threats
The damage caused by insider threats can be in various forms, such as the introduction of viruses, the theft of confidential business information, corruption, the theft of money, and the theft of the identities of specific individuals in the organization.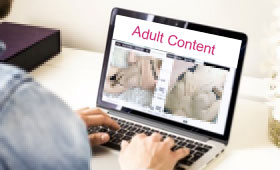 Introduction of Viruses
An insider may visit inappropriate websites such as porn sites and Phishing sites, which bring viruses or malicious software and put the company network in danger.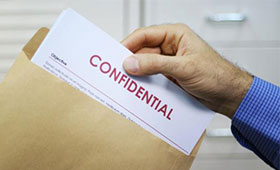 Confidential Information Theft
Disloyal employees may leak and sell confidential business information such as trade contracts, customer information, or tech secrets to competitors.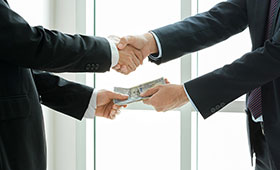 Bribery and Corruption
Corruption is illegitimate use of office, and bribery is giving or acceptance of payment of illegitimate advantages, which are regarded as big barriars to business development.
Identify and Prevent Malicious Behavior Before It Happens!
How could you know if the employees steal your company's confidential documents and send them to others for benefits? How could you know if the employees send Emails to a competitor with their personal Email accounts?
Every employee is an insider, but those who can get access to much confidential information are more likely to be an insider threat. It is extremely important to identify and prevent malicious behavior before it happens! Easemon employee monitoring software focuses on monitoring all behaviors employees perform on their computers, which enables you to identify the insider threats in the company and safeguard the company's trade secrets.
Desktop Screenshots
Email Recording
Chat Logging
Websites Visited
Application Usage
Keystroke Logging
Alert and Notification
Work in Invisible Mode
Remote Control
By analyzing the alert notification, logs and reports sent by Easemon employee monitoring software, you can figure out whether the employees' actions are dangerous to the company or not. Furthermore, you can take necessary action accordingly.
Filter Dangerous or Inappropriate Websites like Phishing Scams and Adult Sites
Block Dangerous or Inappropraite Applications and Games
Take Timely Action Against Employees Who Violate Safety Regulations
This is how Easemon employee monitoring software works to identify and prevent insider threats in advance.
Category: Solutions