Spytech NetVizor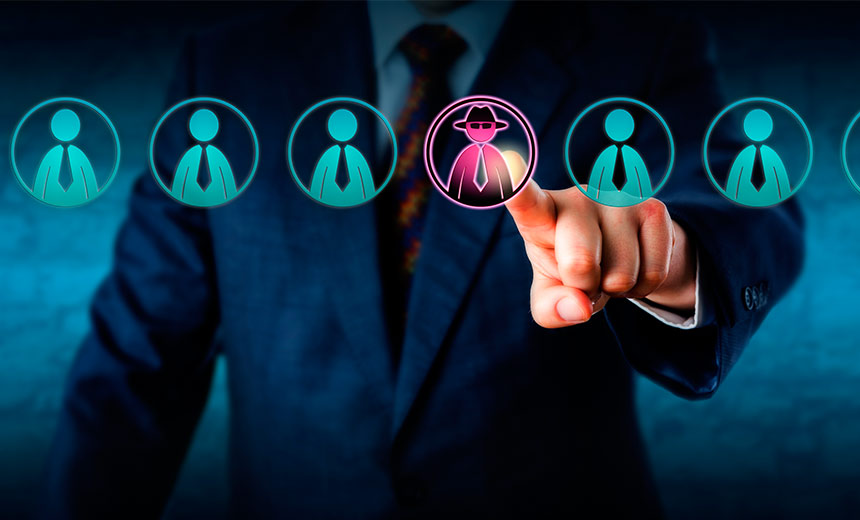 Spytech NetVizor is the latest in award-winning network monitoring software. Monitor your entire network from one centralized location! NetVizor allows you to track workstations and individual users that may use multiple computers on a network. Spytech NetVizor software allows you to perform essential user activity monitoring, content filtering, remote administration, and more from one central location.
Key Benefits of Spytech NetVizor
Combining real-time remote monitoring with individual user monitoring and security auditing, NetVizor is the most comprehensive network monitoring and administration solution available!
Centralized Real-time Monitoring, Deployment, and Administration
NetVizor can be rolled out from one central computer across your entire network. Logs and reports can be viewed for any computer/user from one location. Web-based remote administration allows you to view/control computers in real-time, as well as view every desktop on your entire network in real-time via a tiled display. NetVizor can also show you what users are typing in real-time and provides an activity ticker so you can see what every network user is working on in real-time.
Comprehensive Reporting and Activity Breakdown
NetVizor can present an accurate network-wide depiction of activity on your network in seconds by creating network-wide reports detailing what computers are the most active, activity trend analysis reports, top 10 usage reports, detailed activity log breakdowns, and more.
Protects your Network with Data and Asset Theft Prevention
NetVizor prevents data theft by logging all file usage, documents viewed and printed, file transfers, and even blocks and alerts you when portable drives are connected to computers. NetVizor can alert you when computers are relocated as well – such as a remote laptop being moved to another site.
Prevents Unwanted Behavior with Real-time Filtering and Activity Alerts
NetVizor prevents unauthorized websites, programs, and chat clients from being used. NetVizor will alert you in real-time when users perform the unwanted application, website, or file activities. You can also be alerted when specific keywords are typed, and when portable drives are used.
Extreme Scalability and Off-Site Computer Monitoring
NetVizor is designed to operate on networks of all shapes and sizes – from small single-subnet networks to large 10,000+ computer networks consisting of multiple subnets and divisions. NetVizor can be used to monitor off-site/remote computer activities as well.
Extensive Features of Spytech NetVizor
Spytech NetVizor has a very large list of features. Below is a list of NetVizor's extensive features, organized by category for easy browsing. Click on a category to view its feature-set, such as Real-time Monitoring Features, Activity Monitoring and Surveillance Features, know more about Spytech Netvizor, Security and Stealth Features, Content Filtering Features, Real-time Network Surveillance Feature
Real-time Network Surveillance Feature
NetVizor allows you to quickly, and easily view what is happening in real-time on your entire network with a single click. Connecting to each specific workstation just to see what the remote users are working on is no longer necessary.
Real-time Activity Ticker
View an auto-refreshing list of all the computers on your network detailing who is logged in to each computer at that moment, and view what window they have open and are using at that time.
Visual Network Overview
Launch a visual network overview that shows you thumbnail screenshots representing each computer on your network at that moment. Each thumbnail links to a full-size image of the remote computer's desktop.
Surveillance and Monitoring Features
know more about Spytech NetVizor's logging capabilities are unmatched. NetVizor can log anything from what the user types, to emails sent/received and programs they ran – all time stamped by date for easy viewing. All logs are easily saved and exported for later use. All of NetVizor's logs can be remotely viewed from a central location for easy activity management!
Keystroke Monitoring
Monitor and log all keystrokes along with the window they are typed in and time stamp.
Remote Real-time Keystroke Viewing
View what users are typing in real-time as they type! NetVizor's real-time keystroke viewer will show every keystroke they type, as they type it, and categorize each keystroke under the window they type it in.
Emails Sent and Received
Monitor and log all emails sent and received by users of your computer! All SMTP and POP3 messages are recorded for later viewing.
Events Timeline Logging
Log all events users performed and view them in an organized chronically ordered listing. The Events Timeline lets you view the events the user performed, in the order they did them. Events logged include Program Starts/Stops, Website Visits, Document Viewings and Printings, how long users were active and idle each session, and more.
Internet Connections
Monitor and log all internet sessions made on the computer. This includes all FTP, HTTP, POP3, Chat Messenger, and any other TCP connections.
Wide Usage of Spytech NetVizor Spy Software
Spytech NetVizor Spy Software can be used in many computer environments, and in countless ways. Here are a few possible uses for Spytech NetVizor.
Employee Monitoring
It is a good tool for managers to keep track of what employees are doing during their business hours. It can record IM chat messages, programs used, websites visited, and it even captures screenshots periodically, so you won't miss any activity that your employees do on their computers.
Remote Monitoring
Spytech NetVizor allows you to check all recorded logs remotely via the online cloud panel because all logs will be automatically sent to the online cloud panel! You can monitor all activities remotely even though you are travel outside!
Keystroke Logger
Log each and every keystroke a user types while using computers including passwords typed, email composed, chat conversations typed and much more.
Internet Monitoring
Monitor and record all internet related activities such as websites visited, both sides of the text chats performed in Skype, AIM, Adium, and iMessage etc., and application usage.
Personal Use
Spytech NetVizor can be used by individual users to keep tabs on their own computer while they are away. Spytech NetVizor allows for easy remote viewing without any knowledge of the home computer connection (ie: dialup connections, lan, firewalls, etc).
Parental Control
Spytech NetVizor can be the best choice for parents to monitor their children. Parents can now monitor their children from their workplace, or whatever else they have an internet connection!
---
So why not try Spytech NetVizor software if you are looking for a piece of professional monitoring software to keep tabs on the Mac computer activities of your children or employees?
Tags: activity recorder, Built-In Application Blocking, Built-In Chat Client Blocking, Built-In Website Blocking, computer monitoring, Content Filtering, Detailed Network Activity Reports, Detailed User Activity Reports, Disables Spyware Detectors, employee monitoring, internet monitor, Internet Monitoring, keylogger, Keystroke Logger, Logs All Internet Traffic Data, Logs Application Usage, Logs Chat Conversations, Logs Email Activity, Logs Files and Documents Used, Logs Internet Connections Made, Logs Keystrokes Typed, Logs Website Visits and Searches, Logs Windows Opened, NetVizor, Network surveillance, PC monitoring, pc spy, Real-time Visual Remote Monitoring, Real-time Web-Based Remote Control, recorder, remote administration, Remote Computer Viewing, Remote File System Browsing, remote monitoring, Remote Security Auditing, Remote Spy, Roving User Tracking, spy, Spy Software, Spytech, Spytech NetVizor, surveillance, Unwanted Activity Alert Notifications
Category: Articles and Tips