Spytech Keystroke Spy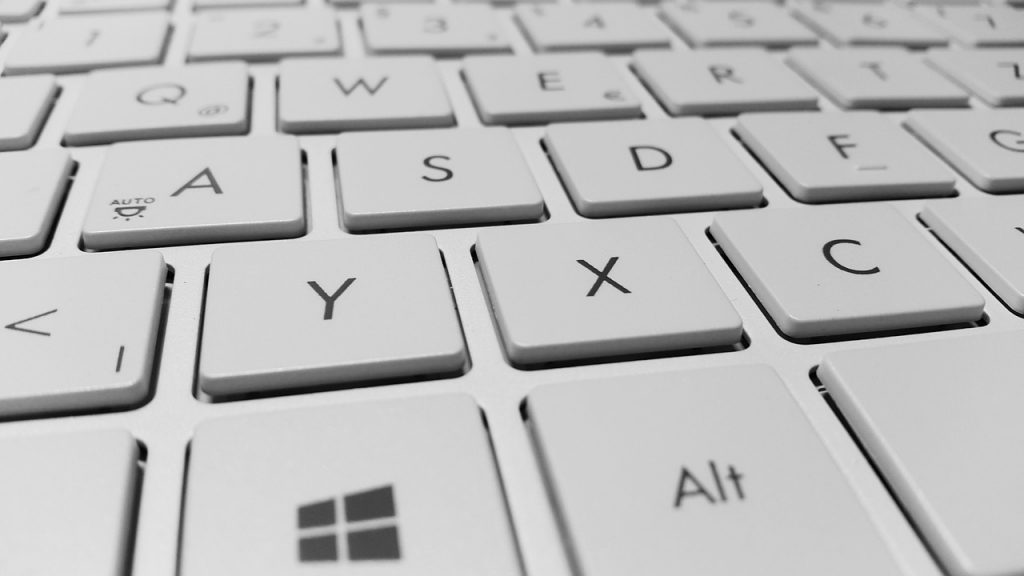 Spytech Keystroke Spy is a powerful tool that can log every keystroke users type. Keystroke Spy can run in total stealth, email you when specific keywords are typed, and can even be set to only log keystrokes typed in specific applications. With Spytech Keystroke Spy, you will be able to log websites users visit, emails they send, passwords they use, applications they interact with, typed documents, and much more!
Key Features of Spytech Keystroke Spy
Spytech keystroke spy software logs Yahoo, AOL/AIM, All Popular Web-Browsers, MySpace, Facebook, Emails and Webmail, and much more! Keystroke Spy has an extremely useful feature-set. Below is a list of Keystroke Spy's extensive features, organized by category for easy browsing. Click on a category to view its feature-set.
Keystroke Logging and Recording
Keystroke Spy's keystroke logger allows you to record all keystrokes users type while using your computer. All logged keystrokes are viewable in their raw format, displaying the keys as they were typed, and can be formatted for easy viewing. Keystroke Spy offers the following features that make keystroke logging a simple task:
Categorized and Detailed Log Storage
All logs contain a timestamp indicating when the keystrokes were made, what window the keystrokes were typed in, the window owner, and lastly the username of the user who actually typed the keystrokes.
Flaggable Log Entries
Logs can be flagged for easy viewing. Logs can be flagged by application used, window title, a user that typed the keystrokes, and date.
Log Entry Formatting
Logs can be formatted so you can read the logs exactly as the user meant them to be read. Backspaces are applied, and system keystrokes are applied and hidden.
Below are some of the many activities that can be recorded by Keystroke Spy.
Chat and Email Messages Sent
Websites Visited
Log all website addresses typed in by users
Passwords Entered
File and Document Activity
Application Activity
Alerting, Reporting, and Filtering Features
Spytech Keystroke Spy not only logs keystrokes, but it can also email you when specific phrases are typed – such as addresses or names, it can send you keystroke log reports, and it can be set to log only specific application activities.
Application Filtering
Keystroke Spy allows you to control what keystrokes are logged. Keystroke Spy can be set to only log keystrokes typed in specific applications and windows that you indicate.
Email Log Delivery
Keystroke Spy allows you to keep an eye on your computer from a remote location by sending email activity logs of all keystrokes typed, along with a screenshot of the user's desktop, at set time intervals.
Keyword Notification Alerts
Keystroke Spy can be configured to send you email notifications when a user types a trigger keyword, such as an address, password, phone number, name, etc. A screenshot of the offending activity can be attached to the alert mail as well.
Security and Stealth Features
Spytech Keystroke Spy has a large array of security and stealth features. Keystroke Spy is undetectable under all Windows versions and can circumvent popular third-party spyware detectors. Keystroke Spy has many useful security features like log file encryption, log file backdating, optional startup warnings, and much more.
Stealth-Mode
Keystroke Spy can run totally in stealth; that is, it is virtually undetectable to the user. Keystroke Spy will NOT show up in the task manager under Windows – at all. Keystroke Spy does not appear in registry and Windows startup utilities while it is running, either.
Log File Encryption
Keystroke Spy has a built-in encryption option that allows you to have all your Keystroke Spy activity logs encrypted so others cannot stumble across Keystroke Spy's logs or read them without using Keystroke Spy's protected log viewer.
Security Settings
Toggle various Windows security settings to make it harder for users to trace and bypass Keystroke Spy – such as the ability to disable the system clock's time/date settings, or to access the Windows task manager.
Password Protection
Keystroke Spy is password protected to prevent easy monitoring termination and option changes.
Idle Timeout
Keystroke Spy will stop logging when the user is inactive for a specified amount of time, when they are active again Keystroke Spy resumes logging.
Configurable Log Location
You can set Keystroke Spy to store logs in any specific directory you want – including network shared folders.
Configurable Stealth Mode Hotkey
Keystroke Spy allows you to configure its hotkey pattern to whatever key combination you want – making it harder for others to stumble across Keystroke Spy!
Easy to Use!
Spytech Keystroke Spy is designed to be extremely easy to use and setup. Keystroke Spy can be configured quickly for rapid deployment.
Intuitive Interface
Easy to use, graphical user interface, with intuitive labeled buttons and icons!
Quick Setup Time
Keystroke Spy requires minimal configuration to get started. To get started you only need to specify your access password, and you are ready to monitor.
Uses for Syptech Stroke spy
Keystroke Spy can be used in many computer environments, and in countless ways. Here are a few possible uses for Keystroke Spy.
Computer Monitoring
Employee Monitoring
Parental Control
Remote Monitoring
Keystroke Logger
Internet Monitoring
---
Spytech keystroke spy software can play a great role in assisting you protecting children secure online, tracking employee computer activities, detecting insider threats and protecting company property.
Tags: activity recorder, Can Log Specific Applications, computer monitoring, Disables Spyware Detectors, employee monitoring, Encrypted Keystroke Logs, internet monitor, Internet Monitoring, keylogger, Keystroke Logger, Local Monitoring, Logs all Keystrokes Typed, Logs Applications Activity, Logs Chat Messages Sent, Logs Email Sent, Logs Passwords, Logs Typed Documents, Logs Website Visits, Network surveillance, Parental Control, PC monitoring, pc spy, Powerful Graphical Interface, Remote Spy, Runs in Total Stealth, Sends Activity Logs via Email, Spouse Monitoring, Spy Software, Spytech, Spytech Keystroke Spy, surveillance, Typed Keyword Alerts
Category: Articles and Tips