Spytech Spy Monitoring Software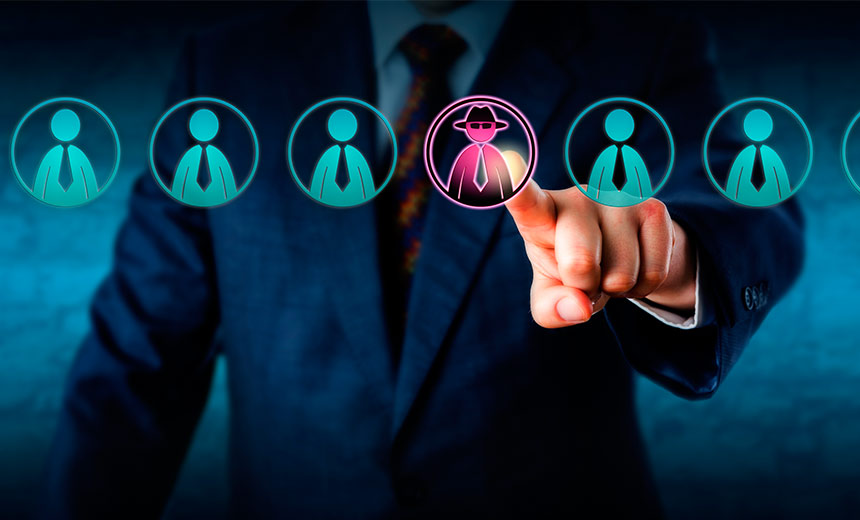 Spytech spy monitoring software can be divided into different types according to the features and usage. Home and business owners can select the corresponding Spytech spy monitoring software as their preference.
Types of Spytech Spy Monitoring Software Program
In this part, we will introduce different types of Spytech Spy monitoring software programs. The specific introduction will help you make a better decision on how to choose the most suitable monitoring programs for specific usage.
1. Spytech SpyAgent
The number one solution for computer monitoring and surveillance needs. Logs all keystrokes, applications, websites, internet connections, emails sent and received, chat conversations, file uses, and even screenshots. Also, SpyAgent can filter websites and applications from being viewed on your PC!
SpyAgent runs in total stealth and has the most robust feature-set available on the market – all accessible from an easy to use interface. SpyAgent has built-in log delivery for REMOTE monitoring from afar as long as you have access to your email.
Ideal for home/small business users looking to:
Invisibly monitor all computer activity users perform
Block website, application, and chat activities
Remotely view computer activities via email or a direct browser connection
2. Spytech Spy Suite
Our Spy Suite combines SpyAgent and SpyAnywhere – two award-winning spy software tools – into one package to create an award-winning remote spy and administration solution. View all network user activity logs remotely, while being able to remotely control the monitored computer via your web browser. The Spy Suite creates the ideal tool for remote and local computer monitoring, content filtering, and administration.
Ideal for home/small business users looking to:
Remotely monitor all user activity on a small number of networked computers in a cost-effective manner
Block website, application, and chat activities
Remotely view computer activities via email or a direct browser connection
3. Spytech Realtime-Spy
Realtime-Spy is the latest in cutting-edge computer monitoring technology that allows you to monitor ANY PC from ANYWHERE. Realtime-Spy is remotely deployable (no physical installation needed), and its activity logs are accessible from anywhere – regardless of the remote PC is online or not. Realtime-Spy allows you to view all activity logs from any computer with an internet connection by giving you your own secure-login at the Realtime-Spy website for log management and viewing
Realtime-Spy monitors the remote PC in total stealth and cloaks itself to avoid being detected. Monitors keystrokes, website visits, windows viewed, and more!
Ideal for home/small business users looking to:
Monitor remote computers without having to do a physical installation (i.e.: student at college)
Monitor a computer with the ability to view logs from any location, at any time, via the Realtime-Spy website
4. NetVizor
NetVizor is the latest in centralized network monitoring software. Monitor your entire network from one centralized location! NetVizor allows you to track workstations and individual users that may use multiple PC's on a network. NetVizor records everything users do – from keystrokes typed to email activity. NetVizor can show you what everyone is doing on your network, in realtime, with a single mouse click via its visual network overview and real-time activity ticker.
Combining real-time remote surveillance with complete individual user monitoring, activity content filtering, detailed reports, and security auditing, NetVizor is the most comprehensive network monitoring solution available!
Ideal for home/small business users looking to:
Monitor, log and report everything that happens on their network
Block website, application, and chat activities
Perform remote administration, security auditing, and log viewing
View real-time network computer activity for all computers at once with a single click
5. SpyAnywhere
SpyAnywhere provides the power to remotely control computers with SpyAnywhere installed – all from your favorite web-browser! SpyAnywhere allows many powerful controls for remote control, and also allows you to remotely monitor other computers.
When combined with our SpyAgent spy software, SpyAnywhere turns into a powerful remote monitoring and surveillance solution – allowing you to remotely control and view SpyAgent's logs!
Ideal for home/small business users looking to:
Perform remote administration tasks via their web-browser
See what users are doing at any given moment
View SpyAgent's activity logs from afar
6. Spytech SentryPC
SentryPC enables you to control, restrict and monitor access and usage of your PC. You can control how long and when users are allowed to use the computer, prevent the use of specific programs, block access to certain websites, restrict access to Windows functions and more. In addition to access control, the program can also record all activities, including keystrokes, website visits, applications ran, chats and more.
Ideal for home/small business users looking to:
Limit and restrict how long, and when, users can use the computer, view websites and run programs
Block website, application, and chat activities
Log essential computer activities that users perform
7. Invisible Keystroke Logging Software
Keystroke Spy is a cost-effective monitoring solution that allows you to easily, and efficiently log what your computer users are doing. Keystroke Spy is a powerful tool that can log every keystroke users type. Keystroke Spy can run in total stealth, email you when specific keywords are typed, deliver activity logs via email, and can even be set to only log keystrokes typed in specific applications and windows.
Ideal for home/small business users looking to:
Invisibly monitor all keystroke activity
Receive keystroke activity reports via email
8. Network Enforcer
Revolutionary, first-of-its-kind network security software that allows you to supervise, monitor, restrict, and respond to unwanted user behaviors on your network without having to search through countless activity logs.
From insecure keystroke phrases and email attachments to the inappropriate application, file, and website activity – Network Enforcer invisibly monitors, prevents, and controls unwanted network user behaviors in real-time without invading user privacy like traditional activity recording and monitoring tools, protecting your network security and assets.
9. Ascendant NFM
While requiring absolutely no software installation on any computer on your network, you can centrally monitor and record every file action that occurs on your network. Every file opening, creation, modification, and deletion is recorded along with the user that performed the action, and when. In addition, Ascendant NFM contains essential logging tools that will log and show you every application and website used by users on your network.
NFM can also protect network assets with its ability to archive files when they are altered and alert you when specific file events occur. NFM contains essential reporting tools that will show you who the most active users on your network are.
Ideal for home/small business users looking to:
Monitor all file, web, and program usage without installing client software on any network computers
Protect network assets
Receive alerts when specific file events occur
10. Infiltrator
Infiltrator is an easy to use, intuitive network security scanner that can quickly audit your network computers for vulnerabilities, exploits, and information enumerations. Infiltrator can reveal and catalog a plethora of information on scanned computers – such as installed software, shares, users, drives, hotfixes, NetBios, and SNMP information, open ports and much more! All results can be generated into a sleek, easy to read the report.
Infiltrator includes over 15 useful network scanning utilities for brute force stress testing network passwords, footprinting computers, performing pings, traceroutes, port scans, and much more.
Ideal for home/small business users looking to:
Perform security audits on network computers
Ensure network computers are not susceptible to common Windows exploits
Perform common network tasks, scans, and stress tests
11. NetAware
NetAware is a monitoring solution that logs and records all shared file activity on your computer or network. NetAware can log what files users access and what shares they connect to and disconnect from on your file shares. NetAware is a first of its kind solution that lets you view exactly what users are doing with your shared files, when and from what computer they are accessing them from. NetAware also has a built-in share manager tool for managing shares.
Ideal for home/small business users looking to:
Monitor all file share activity on network computers
See who is modifying files on shared locations, and when
Be alerted when certain shares are accessed
Best Spytech Monitoring Software for Mac and Windows PC
Easemon is the best Spytech spy monitoring software for Mac and Windows PC. It provides powerful logging functions to monitor the activities on the target computer. Its features are listed below.
Keystroke Logging
IM Chat Logging
Monitor Websites Visited
Application Usage Monitoring
Alert with Screenshots Captured
Email Notification
View and Export Logs online
Remote Control
Centralized Co-Working
Invisible, Stable and Secure Monitoring
Easy to Install and Use
---
Whatever you want, an effective parental control tool or a secure and professional employee monitoring software program, Spytech spy monitoring software can always meet your needs by providing various types of spy software. So why not have a try? Click on the button below to register the trial version and experience the features now.
Tags: activity recorder, Ascendant NFM, computer monitoring, download spy software, employee monitoring, internet monitor, KeyGhost SX, keylogger, Keystroke Logger, Keystroke Spy, NetVizor, Network Enforcer, Network surveillance, Realtime-Spy, SentryPC, Spy Software, spy software download, SpyAgent, SpyAnywhere, Spytech, spytech download, Spytech Spy Monitoring Software, Spytech Spy Suite, Spytech SpyAgent
Category: Articles and Tips