Monitor Employee Activities with Mac Keyboard Recorder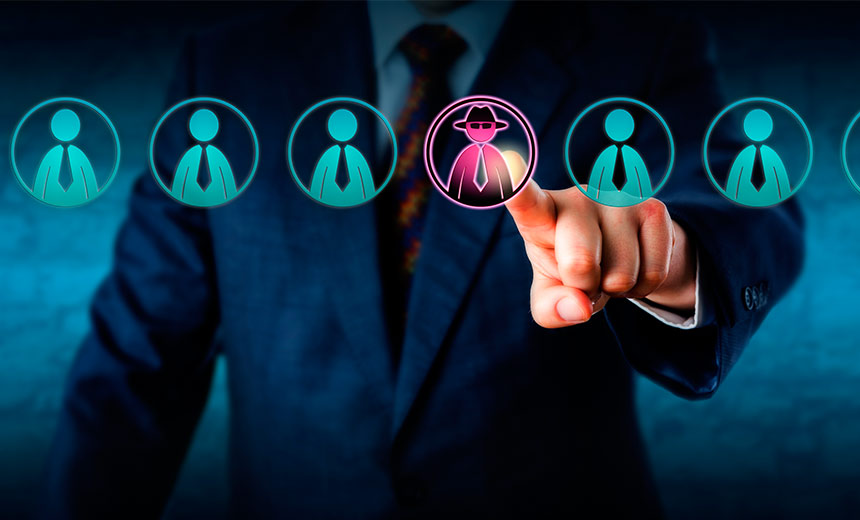 According to a great quantity of authoritative surveys, 76.8% employees of large-scale enterprise require network access to make full use of key applications, main services, company data, competitive marketing, public finance or customer support etc. Since commercial activity tends to be heavily reliant on technology and Internet, being unaware of employee online activity and computer usage will not only lead to big losses for enterprise or company but also seriously influence customer satisfaction.
As the owner or manager of a company, to avoid these immediate consequences, you can take advantage of Mac keyboard recorder to monitor the Mac usage in real-time, then you will easily get answers to the questions whether your employees spend too much time searching unrelated websites which have nothing to do with the work process and if they are trying to send important business data to your competitors. We recommend Amac Keylogger for Mac and Easemon for Mac as start.
When using the Mac keyboard recorder to keep track of working computers, one of the most necessary performances is to easily record both employees' online activities and the computer usage. At the same time, to guarantee high-quality operating efficiency with a high level of the service, a professional keystroke recorder is badly needed for companies and enterprises. Amac keylogger is designed to collect clear information about employees' computer activity by logging all keystrokes typed, websites visited, password entered, chat conversations and also periodic screenshots. Which simply means, the Mac keystroke recorder helps you solve the problem of employee monitoring so as to keep control of the online activity and get straightforward statements about the network usage.
Knowing what online activities the Mac keyboard recorder can log on the employees' computers, you may be concerned about how to remotely check and view the logs recorded by the keylogger for Mac. It is quite simple with this powerful keyboard logger because it automatically sends the logged information to your email or FTP server as the time interval you set up for the Mac keylogger. With an Internet connection, you can log in with configured email or FTP account to see everything your employee is typing on the computer regardless of time and place. It is quicker and more convenient for you to monitor employee online activities and Mac usage with detailed logs of what is happening on office computers.
No need to worry about that your employees will feel uncomfortable with the Mac keyboard recorder when you put it into use. Actually, this keystroke recorder works invisibly in the background of the computer that allows you to record employee online activities absolutely in hidden mode so as to get better control of network usage in your company. And that is to say the undetectable keylogger is very difficult or impossible to be found by your employees.
Keyloggers' concept has been around for quite a long time. People have tried to capture the keyboard input through hardware and software keyloggers. But only a few have had success because the keylogging application is either detected by the antivirus software and forced removed from the system, or it is too difficult to set up and execute the spying program on the target machine. People have also got caught in the pursuit of recording keystrokes and faced bitter consequences. So how far is the concept of recording keystrokes practical and realistic? Let us discuss this with respect to Mac computers and keyboard recorder for Mac.
Introducing Amac keyboard recorder for Mac
Even though the concept of keyloggers is a bit deluded, it is very much possible to record keystrokes with the latest keyboard recorders for Mac that operate in the stealth mode. Amac is one such example that has always worked out for me. Mac keyboard recorders are able to record every keystroke. This makes them the most powerful and efficient spying tool, because once you have all the keystrokes you can extract every bit of useful information about the activity that takes place through that computer.
Amac keyboard recorder is especially designed for logging keys on Mac and providing all information for spying on a Mac computer. It starts automatically as soon as the user logs in and contributes to capture all keystrokes without the slightest of user's knowledge. With Amac you get endless possibilities in spying on anyone as it enables you to:
Record websites visited and information entered in forms on all the websites
Record chat conversations on various messengers including iChat, MSN, Yahoo, Skype, AIM etc.
Record Facebook messages and Twitter DMs
Record passwords (this feature is only available in the professional version)
Periodically take screencaps of the desktop
Track your Mac with the help of IP address.
With all these great features Amac has the abilities that will let you know exactly what happened on your Mac system. Along with this, the flexibility and convenience of checking the recorded logs just makes Amac the best keyboard recorder for Mac.
Automated Tasks and User-Defined Options
Amac Spy is one of those great keyboard recorders for mac that work totally on their own. You just have to set it up and forget about it. It will automatically take care of everything. Firstly it automatically starts in the stealth mode as soon as the user logs in, then it starts recording and automatically send the logs to the user-defined email and/or FTP servers periodically. This makes sure you timely receive the recorded logs without losing them in case the system crashes. To save the disk space, Amac keyboard recorder for mac can also automatically deletes the old logs.
Amac Spy software for mac is very easy to setup and takes just a few minutes. Everything is customizable and works as per user-defined settings. This means you will have the flexibility to change how almost everything is recorded. For instance, you have the option to select the size of screenshot that should be captured in screen capturing mode, the interval after which screenshot should be captured and the ability to automatically email the captured screenshots to yourself once done. Isn't that amazing? With all these handy features, spying on mac computer is no more a dream.
Download Free Keyboard Recorder for Mac
Before you purchase this amazing spying application for mac, you can download it for free. The free download is for the trial version and for test purposes. Once you are satisfied you can purchase the application from the following link: https://www.amacspy.com/purchase. There are two versions of the application available. The Standard version costs $79.97 per license and the Professional version costs $129.97 for a single computer license. Choose the one that best meets your spying purposes.
Today the world is awash with the virtual thing – the Internet. People can do almost everything they want online like shopping online, chatting online, searching information online and much more. Definitely, the Internet brings us a lot of convenience and much fun. For example, we don't need to refer to a lot of books to find the information we want, what we need to do is to type the keywords of the information we want to find, all results will come out! However, more dangers come into being with the wide use of the virtual Internet. So for a better protection online, The keyboard recorder for Mac is certain to do a good job for you!
The virtual Internet world lets a lot of people stay far away from their real life, especially the people become addicted to the computer games and pornography pages. As the most powerful keystroke logger for Mac, the keyboard recorder for Mac allows you to know everything the users do on the target Mac by recording the keystrokes they typed. We will view it together now in the following:
Online Searches

One of the most common things that people do online is searching information. The keystroke recorder for Mac can log the contents that are typed on the searching bar of browsers, so you can know what users usually search on the Internet, and you can also analyze what they are thinking about from the online search logs. Sometimes, they may find some bad information online, in this way, you can find out the truth quickly.

Composed Emails

Sending emails is a common and ordinary thing for many office workers. If you want to figure out what your employees write in the email or if they reveal any confidential information about the company, the keyboard recorder for Mac can help you record all composed email in detail so that you can make everything clear.

Social Media Activity

As the most popular activity for entertainment on the Internet, you must pay more attention to the social media activities of the Mac users. Particularly young people prefer to post their recent status, photos, leave comments on the social media sites. The keylogger for Mac works invisibly on Mac to record account information like user names and passwords, Facebook messages, posts, comments typed online by logging keystrokes.
Apart from recording the keystrokes, the keyboard recorder for Mac provides many more powerful features including logging all visited websites, capturing desktop screenshots, tracking the IP address of the target Mac, recording both-side chat logs in Skype, AIM, MSN, and more.
Tags: Keyboard Logger, Keylogger for Mac, mac keyboard recorder, Mac Keylogger, mac keystroke recorder
Category: Articles and Tips