Mac Keystroke Recorder to Log Everything For You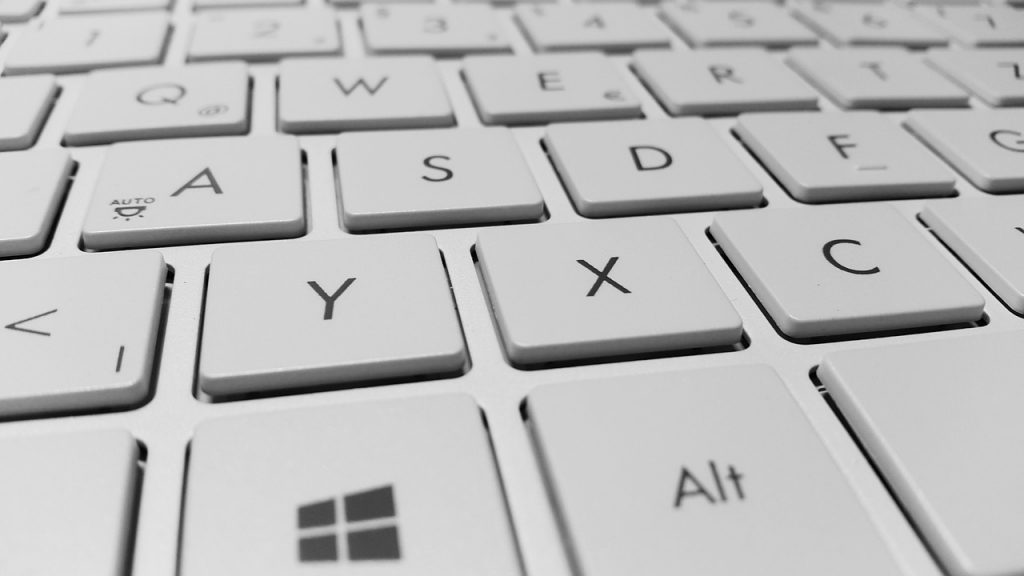 Are you still finding a good Mac keystroke recorder to record all things done on the keyboard of your Mac? Or do you want to find a recording tool to help you monitor and log all your children's activity on the computer? Now you don't need to worry anymore! The most professional Mac keystroke recorder – Easemon Keylogger will help you solve all your problems.
What Can A Mac Keystroke Recorder Do?
Easemon Keylogger is an advanced Mac keystroke recorder which is powerful, but easy to use for all Mac users. The Mac keystroke recorder allows you to log every keystroke typed on the Mac stealthily in order to find out what has happened on it even if you are not there. It is easy to use as well since all you have to do is to install and set it by yourself for the first time. And then it will work in a completely automatic mode.
With its powerful recording features, you are allowed to monitor and record almost whatever you want. The Mac keystroke recorder records all keystrokes typed including the passwords entered in any web sites or application, websites visited in the Safari, Google Chrome and Firefox, Chat conversations conducted in MSN, Skype, AIM and many more, screenshot captured in a preset interval. All keystrokes are recorded clearly, such as which application was used, what was typed, who typed it and when was it typed. Easemon Keylogger professional edition is the best keystroke logger for Mac which provides password recording typed in any web pages and applications even if they are typed and shown as secret characters.
Web activity is the most common things that people will do on the computer, so recording websites visited is quite necessary and important for you no matter you watch over your kids or monitor your employees. The Mac keystroke recorder will log the title and URLs of the websites visited on the Mac and the websites you typed on the Mac will also be recorded clearly.
Besides, chatting online is popular in our daily life, especially for young people. The keystroke recorder for Mac aims to log the chat conversation of both sides on the Mac, so you can know what your children or employees talked and whom they often contact with and so on.
It is a good recording tool to help you log everything happening on your Mac, but what the Mac keystroke recorder can do far more than those above. For more detailed information, you can view its full features.
We live in a world where computer security has become one of the most important issues in our lives. With our day-to-day life being closely coupled with one tech gadget or another, we have been forced to address the issues of their security for our own safety's sake. A keystroke recorder Mac application is one of the major ways that we can ensure that no such security breaches occur on our Apple computers.
A keystroke recorder Mac application can be used to protect both our own personal computers at home and, on a corporate level, the ones that are at our places of work.
Which Mac Keystroke Recorder to Choose?
A quick online search for "keystroke recorder Mac" will result in hundreds of products that are on the market. Their prices might range from absolutely free to one that would make most people wince.
So, how can one choose the best keystroke recorder for Mac computers?
To answer the question let us have a look at some features that would be very vital in both the home and corporate environments and make sure that the one we choose has all of them:
Easy to Install and Use
A keystroke recorder Mac application must be easy to install, configure and use – even by a person who has the most basic knowledge of technology.
Optimal Default Settings
The default settings of the software should be able to handle and address as many issues as possible without having to have an expert's configuration skills.
Non-Resource Intensive
A keystroke recorder for Mac computers should be able to run without sucking up too much memory. A sudden drop in performance might alert the user that there is something running in the background.
Not Easily Spotted
The whole purpose of having a Mac Keystroke recorder installed is to catch an unauthorized user or one that is accessing information that is restricted. If they can see that the application is running or can easily find it – whether while searching for it or stumble upon it unintentionally – it will have failed in attaining its intended results.
More than Just Capturing Keystrokes
Although the name "keystroke recorder Mac" implies that all that it is expected to do is capture and record keystrokes, that shouldn't be the case. In the early days of the development of these types of software, it is true that all that the person using the software could see were the individual keys that had been pressed. It was quite a daunting task to try and figure out what was pressed and couple it with why it was pressed.
The latest software, however, is a totally different story. Apart from recording keystrokes, they are capable of:
Capturing screenshots right off of the screen.
This allows the keylogger recorder controller to have a clearer image of what is going on – as opposed to just seeing keys pressed and not having a clue why.
Monitoring chats and instant messages.
A good keystroke recorder will be able to capture the message of not only the person on whose computer the software has been installed on, but also that of the one at the other end of the conversation.
Reasonably Priced
The price tag of software doesn't always reflect the capability of its performance. Today, there are free keystroke recorder Mac applications that can perform just as well as, if not better than, the ones with premium prices. But then again, it doesn't mean that just because they are free one should opt for them either. It isn't uncommon to find such keystroke recorder Mac freeware that have malicious software hidden in them – thus exposing the person using them even more damage and security risks. A fine line needs to be walked when buying these kinds of software.
Ensuring actual Internet Safety for your family requires powerful monitoring software like Mac keystroke recorder to keep track of the Mac users. Mac keystroke recorder could be the most effective tracking device for you as it contains advanced surveillance features which you may need to secretly monitor all computer activities. Besides, this Mac keystroke recorder makes it possible for you to be aware of what is happening on the Mac at any time by sending recorded information to configured email or FTP account for remote viewing.
Mac Keystroke Recorder Helps Parents Monitor Kids' Internet Activities
Generally, the Mac keystroke logger is a well-featured program designed to help concerned parents protect their children from possible dangers and potential threats on the Internet. After putting the Mac keylogger into your home computer, it keeps you informed and in control of your kids' Internet activity as well as computer usage. Such as every keystroke they press on the keyboard, all the website URLs they visit, each chat conversation they make online and other certain activities. What's more, the keylogger for Mac absolutely runs itself invisibly in the background so that you can monitor your kids' computer usage silently without arousing their suspicions, let alone lead to misunderstandings between you and your children.
Check Hidden Information with Mac Keystroke Recorder
Additionally, in order to give you more detailed information about what, how and when the computer users performed online, the Mac keystroke recording periodically captures desktop screenshots in real-time. Then you can get a clearer view of the Mac users. Moreover, the invisible keylogger for Mac has its professional edition to record all the typed passwords. Knowing the passwords, it is available for you to check some hidden information in your kids' social media accounts and achieve better protection of their computer activities. There is no doubt that the keystroke recorder plays the part of good assistant to safeguard your children while they are playing computer games, chatting online with someone or searching for various websites.
If you are concerned about your family Internet safety and want to get answers from Mac spy software, Easemon Mac Keylogger is always ready to provide you with advanced Mac keystroke recorder – an effective spy software solution for parents to get full control over computer usage for ultimate protection of both children and their devices. What could be more helpful is that Easemon Mac keylogger tracks the location of the target Mac by logging the IP address and sends it to you. Therefore, it is possible for you to get back lost or stolen Mac with such a spy program installed on the device.
Tags: amac keylogger, Keystroke Logger, keystroke recorder for mac, keystroke recording software, mac keystroke recorder
Category: Articles and Tips