Guide to Choose Spy Software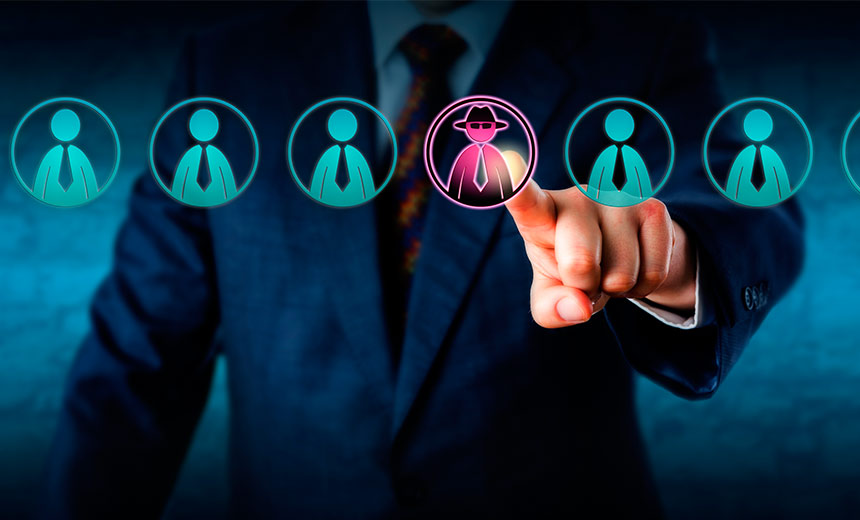 A guide to choose spy software also matters a lot when you are considering monitoring software. A spy software program does not necessarily mean the software used for spying. It can mean any software that monitors all activities of a user. You need a guide to choose spy software depending on what you need to monitor and control. First, figure out why you need a spy software program in the first place.
Why Do People Need Spy Software?
Who uses spy software? From small homes to large companies, a piece of professional system management software has plenty of uses. Here is a list of spy software users and why they use it:
Parents
Parents who do not have time to supervise their children all day, especially those who are working, will find spy software program useful in monitoring and controlling content for their kids. With monitoring software like EaseMon, parents can see the websites their kids visited, the emails they sent and the conversations they had.
Businesses
Companies often use spy software to monitor computer and Internet use of employees. This is done to prevent abuse of resources, unproductive time spent on none-work related sites and illegal transactions.
Schools and Universities
It is important for educational institutions to filter material that is available to students through the institution's computer system and Internet connection. This is to prevent students from accessing inappropriate content from pornographic and illegal sites. Also, this is to avoid abuse of available connection by downloading large amounts of media such as movies and TV series.
Guide to Choose Spy Software
Here's a quick guide in choosing the best spy software that you need. Check out this list and figure out the features of the spy software you are looking for.
Spy Software for Companies
Are you looking for a tool to monitor those who have access to valuable assets and confidential files? Do you want to monitor employee email and computer use? What you need is a tool that can read composed emails, track websites visited in Private Browsing mode or Incognito mode, see applications being used by workers, and calculate how long an application has been used. Another useful feature is the keyword tagging, where you can set keywords and take a screenshot when a keyword is triggered.
Parental Guidance
If you are a parent who wants to be able to control the content that your child can view, you need a spy software program that can track browsing history even in private mode. If you need strict control, you can choose a monitoring program that can remotely log out, restart, or shut down the target computer whenever necessary. If you know how long applications are being used, you can also monitor how much time your child is spending on studying and on browsing other sites.
There is a monitoring software system like the EaseMon tool that has all these features. It can be used for company and institution network systems and for home use. Follow this quick guide to choose spy software or try the EaseMon monitoring tool that has many useful features.
How to Choose Spy Software?
Maybe you need the ultimate guide to choose a spy software program when you make up your mind to monitor your children or employees' laptop or computer, find another person's Zynga password or even email bill for various motives. Nonetheless, this kind not necessarily comparable to the particular hack exercise, rather than all hack is unappealing in my opinion. Spy Software is suggested because it's the simplest way of doing that. How to select a type of secure and good monitoring software on the Internet nowadays? In accordance with different reasons, the Easemon expert gives you the custom-made guide to choose a spy software program.
Parental Control
Parents are always anxious about their children indulging in the net games and Internet. SentryPC will get parents out. It enables parents to control, restrict and record access and usage of the PC and Mac computers. Parents can control how long, and when users are allowed to use the computer, prevent the use of specific programs, block access to certain websites, restrict access to some specific applications, and more.
Remote Access
Maybe you have multiple computers. You want to make sure no one touches your computers when you are not there. So you need to remotely spy on your computer. Remote Spy Software is the latest in high-tech surveillance software and it allows you to REMOTELY INSTALL the monitoring software on any computer you own and access the activity logs from anywhere at any time via your own personal Remote Spy Software Webspace.
Network Monitoring
You want to monitor your network and every user's activities, in the office or at home. Easemon Employee Activity Monitor is an all-in-one employee monitoring software program for real-time network computer monitoring, employee activity monitoring, content filtering and employees' work time tracking.
Increase Employee Productivity
If you are an owner or supervisor of a company and want to know if your employees have done work non-related activities during working hours, such as watching YouTube videos, playing games online, chatting with friends online, or shopping online ect., EaseMon meets all your requirements.
Common Features of a Good Monitoring Program
After seeing the ultimate guide to choose a spy software program, you can see the great importance of a good monitoring tool. Only a monitoring software program which is equipped with various monitoring features can be called a good monitoring tool.
Record composed emails
Log typed messages, accounts, and passwords
Log both sides of messages in Skype, AIM, Adium and iMessage
Record websites visited in Safari/Chrome/FireFox
Track websites visited in Private browsing mode or Incognito Mode
Calculate how long an Application has been used
Correlate application logs with captured screenshots
App report by a user to detect who are wasting work time
Take screenshots on a time interval
Capture screenshots when keyword are triggered
Play the captured screenshots as a slideshow
Multiple notifications based on Alert categories
Send out notification emails periodically
View logs online anywhere
Export/Print logs as archive or evidence
Remotely update or uninstall Client
Remotely Log Out, Restart, Shut Down the target Mac
Stay invisible and undetectable
Monitor both Local and Network Users
---
The ultimate guide to choose a spy software program has clarified the suggestions in detail. You can try the appropriate one for you. You can try Easemon spy software for Mac and Windows PC by clicking the button below and experience its monitoring functions.
Tags: Guide to Choose Spy Software, keylogger, Parental Control, spy keylogger, spy keylogger software, Spy Software
Category: Articles and Tips