How to Get the Deleted Data Back on Your Computer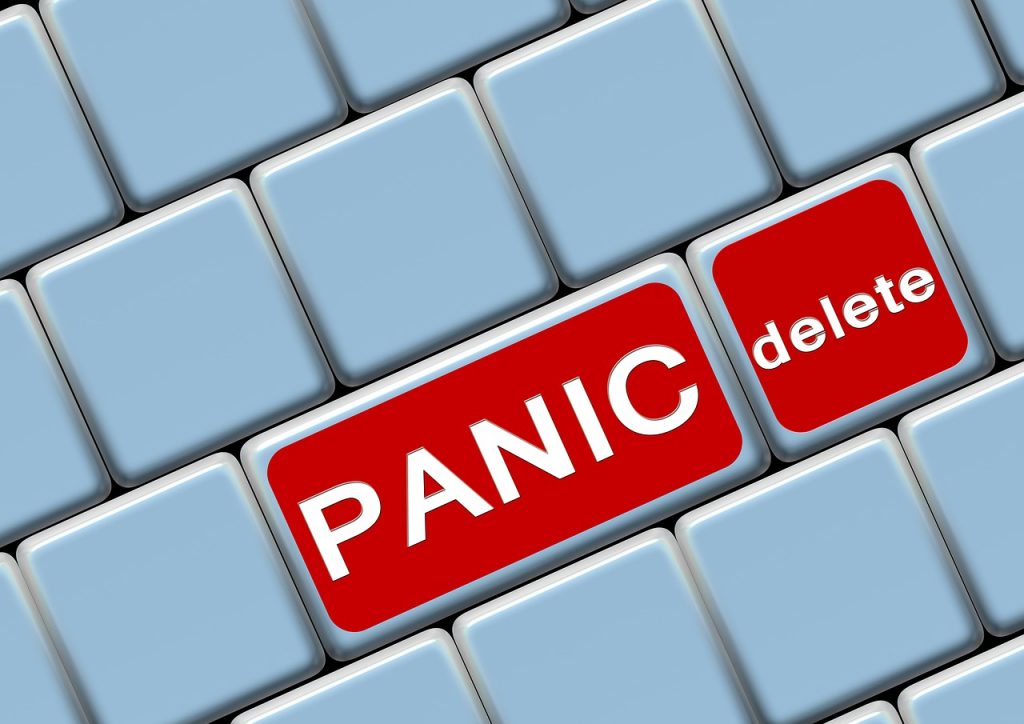 Do you know how to get the deleted data back when you ever wrongly deleted your quite important materials on the computer? Or have you ever forgotten your passwords? For many people, the answer might be Yes. Even computer experts can hardly avoid these problems sometimes. It may bring you a great loss. But with Keylogger for Mac, this annoying thing won't happen to you anymore, because you can take preventive measures ahead.
Get the Deleted Data Back on Your Computer
I have a friend named Tyler who once lost his job due to permanently delete some crucial materials without paying attention. What happened to him was that he was required to type out the tapescripts of his boss's impromptu speech. It only took him half an hour, an hour less than expected. Unfortunately, he wrongly deleted it before printing and nowhere could find it, while it was badly needed. For him, it was really a nightmare!
In fact, all of the hardware failure, human error, and physical malfunctions can lead to data loss. You cannot predict what will lead to data loss. But you can take preventative measures ahead. The simple way is to back up all your data to another secure storage device timely. Here is another efficient way: install a Mac keylogger onto your computer to record all the activities performed. Then you can get the deleted data back easily when the data is deleted unintentionally.
Retrieve Data with Keylogger for Mac
Keylogger for Mac is a surveillance tool that monitors every single action on a Mac.
Aobo Keylogger for Mac can record all the keystrokes typed in your computer, including passwords. It can also log website history and take desktop screenshots, which is a good way to get back the deleted data. More importantly, the logs of all the keystrokes recorded can be sent to your Email in real time. This is an outstanding advantage of keylogger for Mac that is well worth recommending to you. Relieve yourself from data loss disasters!
There are three ways to get the deleted data back while using Aobo keylogger for Mac.
Retrieve Data in Emails
After having installed this keylogger for Mac onto the target Macintosh, you will find an option of sending the logs by E-mail. Just check it and set an interval. You will receive the keylogger for Mac logs periodically.
Retrieve Data in FTP
Aobo keylogger for Mac support FTP space. Just check to upload the logs by FTP and set the interval, your FTP data will be uploaded at regular intervals.
Retrieve Data in Keylogger Logs
Aobo Keylogger for Mac enables you to backup data by exporting keylogger logs in PDF.
Go to the General tab of the keylogger for Mac; Click View the logs button. All the detailed information about the computer activities will be under your eyes.
---
Now you understand that it's quite easy to get the deleted data back on your computer with Aobo keylogger for Mac. Additionally, it's noteworthy that this keylogger for Mac can only be used in proper ways and it is absolutely not allowed to be utilized for malicious purpose.
Tags: Keylogger for Mac, Keylogger mac, Mac Keylogger, Mac monitor, mac spy, mac spy software
Category: Articles and Tips