How Mac Computer Monitoring Is Helpful to Boost the Employee Productivity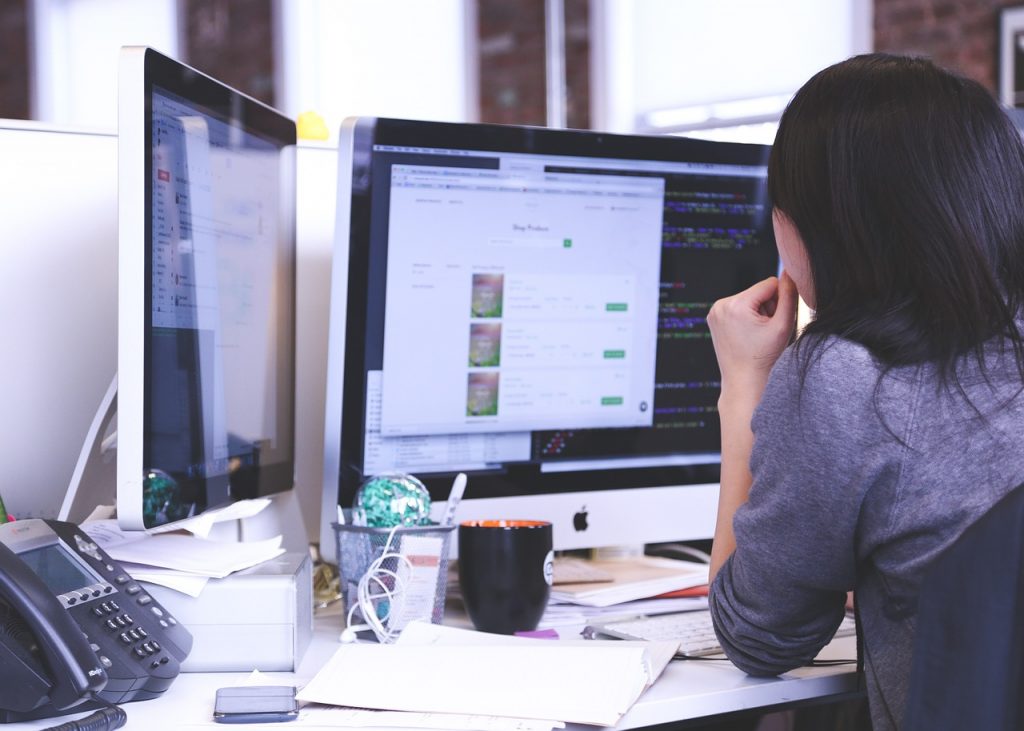 Mac computer monitoring software plays a great role in boosting employees' productivity. Nowadays, people are making use of Macintosh computer for personal and business purposes. If your children or employees are using the computer system, you may want to monitor what applications or sites they explore online. It raises the need of an application that can easily watch out the logs that your employees are using. Mac computer monitoring, here helps you regarding the users' activities.
What Mac Computer Monitoring Software Tells You about Your Employees
With this software application, you can track down what your employees are doing when they are on the job. Moreover, you can easily go ahead and improve employee productivity by making their efforts focused towards the specified business tasks. By installing Mac computer monitoring software on employees' PC's, they become conscious and do not tend to get online for any personal use. This computer application works similar to a hidden camera.
If you ask about the application functioning, you must know that it takes a screenshot of the pages on which the users work. Moreover, it provides the report at short intervals. You need not to scroll down the report, but to just click on it and view what the user was doing at a particular point of time in the office on the provided computer. With the help of this software, you can get the record of chat session which the user had been participating in. The keystrokes of the chats are also recorded with it.
Furthermore, it is helpful for parents as well, who want to keep their children away from the unwanted online activities. This application helps you to watch what your kids are doing when they spend time on the computer.
How to Boost Employee Productivity via Mac Computer Monitoring
As far as employee monitoring is concerned, Mac based computer monitoring plays a key role for business enterprises. The employees can easily get engaged in several unproductive tasks during their office hours. This has made this application more indispensable to deploy with computer systems installed in the office. With this program, companies can put a bar on these unproductive practices.
For the companies or firms that are using Apple computers for business purpose, it is very easy to install this software. It surely goes ahead to keep the security of the company information at an advanced level since with this, the employees cannot use this information for personal perusal.
This computer monitoring software for Mac is available with features including maintaining the record of what your employees are doing. It can also help the parents to keep a strict watch on what their kids/ children are doing at home. This software maintains the screenshot for each 60 seconds activity that the user is doing on the computer. You just have to check out the screen shot at regular intervals and go through what your employees are up to.
Not only this, you can go through each activity, any particular page, any particular email a user is using. By this, you can tap what activities your employee is going with while he is in office hour. Companies are investing huge sums of money in training and development of the employees, but when the employee is not giving their 100%, it becomes quite essential for firms to install the Mac computer monitoring system.
With ongoing technological advancements, this Mac computer monitoring application has become extremely cost-effective and companies can easily install it, as it is affordable. SniperSpy, AceSpy Mac, and other software applications are available.
In order to install it on your system, firstly you have to download it on the Mac system or notebook and then install it. Start using this Mac computer monitoring software and monitor what your employee is doing in office time or what sites your child is exploring.
---
An alternative solution is Easemon for Mac, an all-in-one employee Mac computer monitoring solution for companies, firms or offices that come with Mac OS X computers. The Easemon Client can be installed onto targeted OS X devices within only one click. All that would remain for employers is to view and manage the logs from remote Easemon Cloud. This employee monitor for Mac OS X is favorable for large-scale application, especially when it comes to educational institution and enterprises.
Tags: computer monitoring software for mac, employee monitoring, Mac Computer Monitoring, Mac computer monitoring system
Category: Articles and Tips