Employee Monitoring Keylogger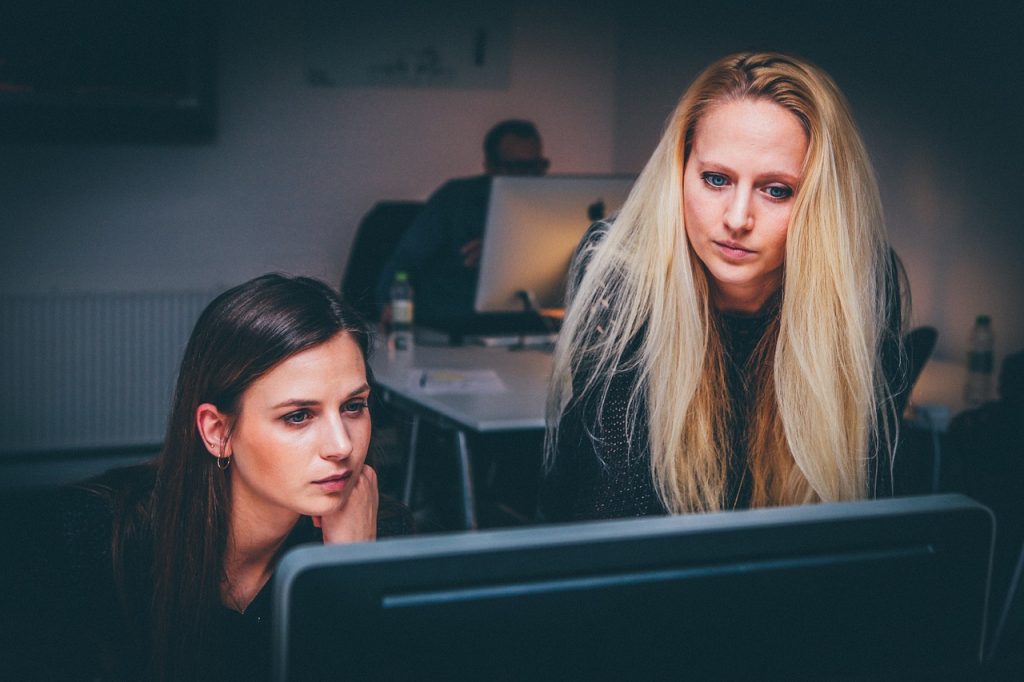 Have you ever thought about checking the activities of your office computers with employee monitoring keylogger? It's necessary and significant for you to prevent business information leakage and improve employee productivity in the workplace. Easemon employee monitoring keylogger is a good choice for you to monitor employees' activities and increase employee productivity.
Monitor Employees with Employee Monitoring Keylogger
Check What Employees Do
Sometimes, it will be a little bit difficult for you to check what employees really do when they apply computers to finish their tasks. Since this can be quite possible that employees get rid of all their logs before shutting down the office computers. In this circumstance, you cannot just monitor your employees by random computer checking but applying employee monitoring keylogger for Mac and Windows PC.
Nowadays employee monitoring keylogger becomes more attractive to company leaders who want to evaluate their employees. With the help of a good employee monitoring keylogger, companies are able to monitor their employees and evaluate their performance. Thus, the misbehavior of employees will be decreased over time, and therefore it brings about boosting efficiency.
Catch Insider Threats
Some disloyal employees may sell the company business information to competitors to earn money. Such behaviors may bring about a huge economic loss to the company. Therefore, the earlier that insider threats are caught, the less loss the company will burden. Monitoring employees' behavior on the company-offered computers seems necessary and urgent.
Employee Monitoring Solution
Employee monitoring keylogger is recommended when you are selecting good computer spy software for an employee monitoring solution. Employee monitoring keylogger runs stealthily and cannot be detected by employees.
Besides, the employee monitoring keylogger keeps track of all the keystrokes input, chat conversations in chat apps, web sites visited, etc. The logs through email will be secretively sent without being noticed by anyone. With Employee monitoring keylogger, you can easily monitor employees when they use office computers and surf the Internet.
Key Features of Employee Monitoring Keylogger
The powerful monitoring features of an employee monitoring keylogger help you catch the insider threats and improve employee productivity. Easemon is a good employee monitoring tool for Mac and Windows PC. The features of Easemon are as follows.
Record all the keystrokes inputted on any application
Capture desktop screenshots at a preset interval
Record web sites visited in Safari/Chrome/Firefox
Record chats typed on Skype/Adium/iMessage
Undetectable and secretive monitoring
Monitor multiple user accounts on one computer
Stealthily upload the logs to cloud panel or email
Protect the software by passwords
Easy-to-operate employee monitoring keylogger
Block inappropriate websites
With regard to employee computer monitoring on office computers, you can monitor all the computers from one account. Also, you can manage all the computers by groups and create user accounts with different permissions. In this way, managers from different apartments can view the logs in the corresponding department.
---
Getting to know the activities performed by employees on your office computers is always necessary especially when you start a technology or online business. Employee monitoring keylogger allows you to understand employees working status and help you boost productivity. Click on the button below to sign up for a trial version and experience the features now.
Tags: employee monitoring, employee monitoring keylogger, keylogger, monitor employee
Category: Articles and Tips