Block Websites with Employee Internet Filter for Mac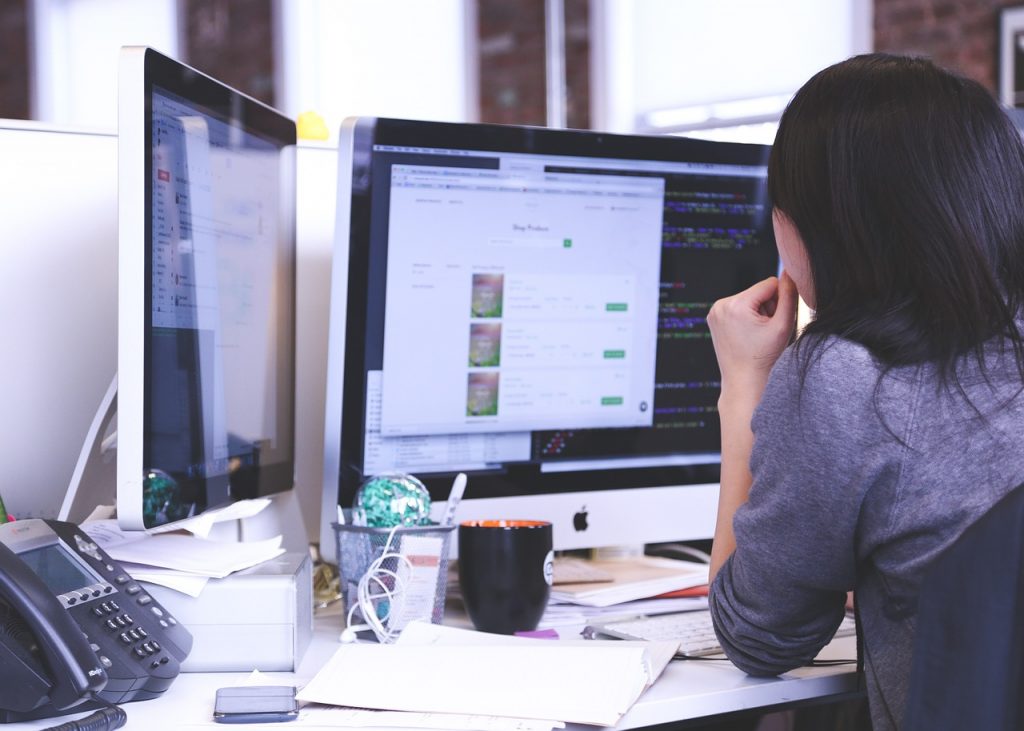 It's useful and necessary to use an employee Internet filter for Mac to monitor whether employees use the company-offered Mac computers for non-work-related things in the workplace. Also, employers can use it to catch insider threats and prevent confidential business information leakage.
The Necessity of Using an Employee Internet Filter for Mac
The Internet is undoubtedly useful to business when used properly, but the Internet is often abused by employees and poses a threat to the company's network security and employee performance. Employees may make use of the company's Internet resources to visit social networking websites, download large files and applications, chat with friends via instant messengers, watch videos online or with IPTV applications and share copyrighted music and movies. All these behaviors will consume most of the bandwidth, reduce the employee productivity or lead to troubles that you do not wish to encounter.
Therefore, it is necessary for business administrators to track employees' Internet usage and filter websites during working hours. For companies which are equipped with Mac OS X computers, an Employee Internet Filter for Mac is the very program for employee monitoring and filtering.
How an Employee Internet Filter for Mac Is Helpful
An Employee Internet Filter for Mac will be helpful in several aspects to track and filter internet activity on company networks.
1. Filter Distracting Work-unrelated Websites
While most employees understand the difference between business and personal Internet usage, some situations may require blocking an employee's Internet access. Instead of finishing work effectively, employees may frequently check emails, log into Facebook, watch videos and shop online during work time. These internet activities will result in productivity reduction and are certainly harmful to the company's benefit. To solve this problem, business administrators can apply Employee Internet Filters for Mac to screen inappropriate websites out and thus the employees will stop these mentioned behaviors and spend working hours doing appropriate things.
2. Block Games and Applications
Some workers are addicted to playing games, and some may download large files and applications. These actions will consume large amounts of bandwidth and slow down the speed of the company's internet. In addition to restricting internet activity, Employee Internet Filters for Mac include an Application Filter, which allows business administrators to specify games and applications you want to block. This can be useful in preventing users from using games, messaging programs, P2P applications or any unauthorized software. With the help of Mac Employee Internet Filter, business administrators can prevent employees from time-wasting.
3. Keep a Record of Internet Activities
Employers are concerned about a decline in productivity as some workers use the Internet to handle personal business on company time. Other employers monitor Internet use in the workplace to protect their companies from legal problems that could arise if employees use company computers for inappropriate or illegal online activities. Employee Internet Filter for Mac is an automated background program that is integrated with the feature of recording all Internet activities employees perform on work computers by keeping a record of the websites that the employees visits.
---
Using an employee Internet filter for Mac doesn't affect the speed and efficiency of your Internet connection as you won't realize a difference within it. The employee Internet filter for Mac will also be automatically activated every time that you connect to the Internet, giving you non-stop protection against useless, indecent, adult or malicious content. You can check out Easemon to monitor the employees on Mac OS X by clicking on the button below now.
Tags: block sites mac os x, employee filtering software, Employee Internet Filter for Mac, employee monitoring software, internet filter for mac, internet filtering software for mac
Category: Articles and Tips