What's Remote Desktop Spy?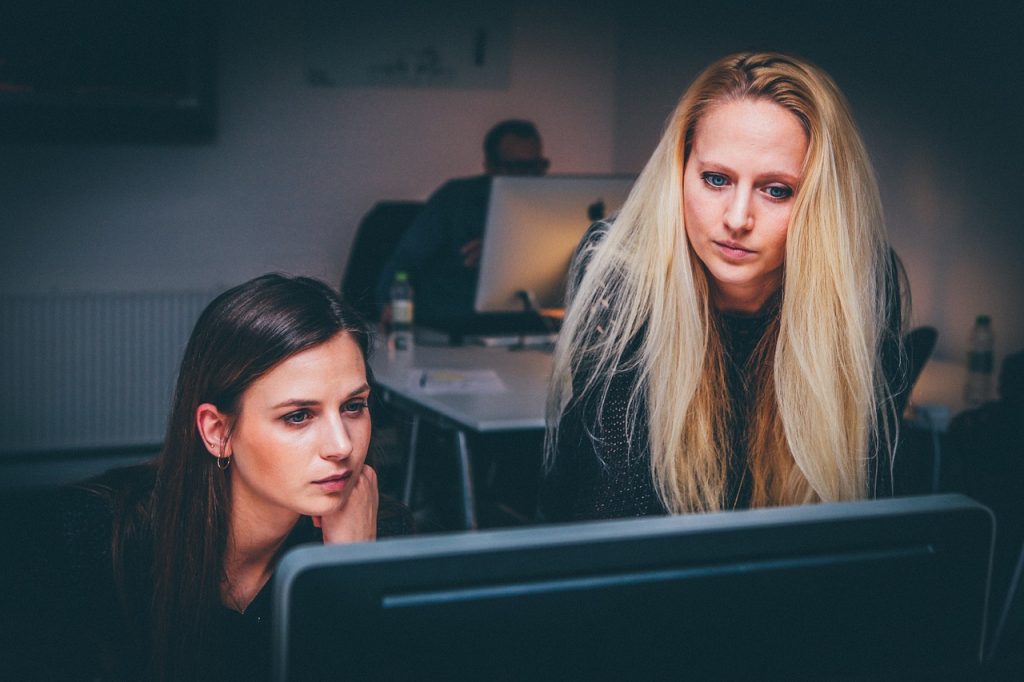 Remote desktop spy is a kind of computer surveillance program which gives pc users the ability to get into as well as monitor their PC from another computer that is in a different place. Controlling the remote pc via remote desktop spy, people will be capable of knowing every action happened on the computer. This involves all of what keystrokes are entered, what programs are used, which documents are transformed, and what resources are usually stored in the computer that is accessible with remote desktop spy software.
How to Utilize Remote Desktop Spy?
In this part, you will understand the uses of remote desktop spy software in different situations.
Monitor Remote Computer at Home
With the remote desktop spy set up, parents can connect to kids' computer from their own computers. Then they are able to access to kids' computer as though they were in front of the PC. The remote desktop spy can be an ideal way for parents to monitor their kids' online activity.
Restrict Remote Computer at School
Teachers realize that students may abuse the Internet resource at school, such as disallowed downloading, watching porn, and distributing improper information. There would be a big alteration by restricting and monitoring remote computers with a remote desktop spy. Remote desktop spy restricts the student to access some certain websites and applications. What's much more, regardless of how savvy the students are, they will not have the ability to remove remote desktop spy.
Track Remote Computer in Office
Employees may waste time visiting social networking websites, playing online web games or communicating with friends via office computers. Remote desktop spy monitors basically everything that happens on office computers. Remote desktop spy is also a warning to the employee that they are being monitored. You will surely get a boost in employee efficiency and productivity with a remote desktop spy.
EaseMon Remote Desktop Spy
EaseMon remote desktop spy software can be used to monitor Mac and PC computers remotely in a stealth mode. The various key features of EaseMon can be used to realize the usages mentioned above.
Record composed emails
Log typed messages, accounts, and passwords
Log both sides of messages in Skype, AIM, Adium and iMessage
Record websites visited in Safari/Chrome/FireFox
Track websites visited in Private browsing mode or Incognito Mode
Calculate how long an Application has been used
Correlate application logs with captured screenshots
App report by the user to detect who are wasting work time
Take a screenshot when a keyword is triggered
Play the captured screenshots as a slideshow
Multiple notifications based on Alert categories
Send out notification emails periodically
View logs online anywhere
Export/Print logs as archive or evidence
Remotely update or uninstall EaseMon Client
Remotely Log Out, Restart, Shut Down the target Mac
Stay invisible and undetectable
Monitor both Local and Network Users
All in all, remote desktop spy applies to multiple functions like parental control, school resource restriction, company supervision and so on. Select the remote spy software that meets your requirement and make the best use of your computer.
Remote Desktop Spy: Urge Your Employees to Settle Down to Work
Many employers are desperate to find some effective tools for employee monitoring. They want to know what actually their employees are doing at working time. And they also want to figure out why productivity is so low. More importantly, some employers want to prevent confidential information from leaking online. Are there some tools that can monitor and control employees' activities in the company?
Actually, there exist some efficient tools on the market now, which can be used to monitor employees' computer activities. The remote desktop monitoring software is among those popular tools. This software can spy all the employees' performance on the computer by logging their activities, including the keystrokes, websites history, logging off, restarting or turning off the computer. It can also take screenshots of the targeted computer. Thus with remote desktop monitoring software, employers can completely control their employees.
Although the fantastic remote desktop monitoring software can help managers realize their purpose of employee monitoring, the employers still should inform employees that their computers are monitored at working hours, and tell employees the reasons why you install the keylogger on their computer. Only after they accept this kind of control can they maintain self-discipline and work hard.
Effective Tools for Employee Monitoring: Remote Desktop Monitoring Software!
One of the things that most employers yearn for is a way of monitoring their employees' work computers. It is not just out of idle curiosity that they do so but out of making sure the productivity, and most important, preventing online transmission of confidential information. Yet many employees will still try to find ways of using those hours for non-work-related activities. Is there something that can be used to monitor and control their online activities?
It turns out that there are tools available for monitoring employee computing activity. One example of those tools is that of the increasingly popular remote desktop monitoring software. A remote desktop monitoring software program facilitates the network administrator by spying and controlling remote desktops, taking screenshots of the remote computers, recording keystrokes and websites visited, Logging off, restarting or shutting down the PC remotely, and other aspects of the networking.
---
These remote desktop spy programs can come in handy for employee monitoring purposes. But it is important to inform employees whenever this kind of surveillance is being carried out on work computers. It also becomes necessary to inform your employees of the reason why it has to apply the surveillance, otherwise, they will end up with the feeling that you don't trust them – which would be a morale killer in the workplace.
Tags: company supervision, Monitor remote PC, Parental Control, remote desktop monitoring software, Remote Desktop Spy
Category: Articles and Tips