Watch Family Mac Usage with Parental Control for Mac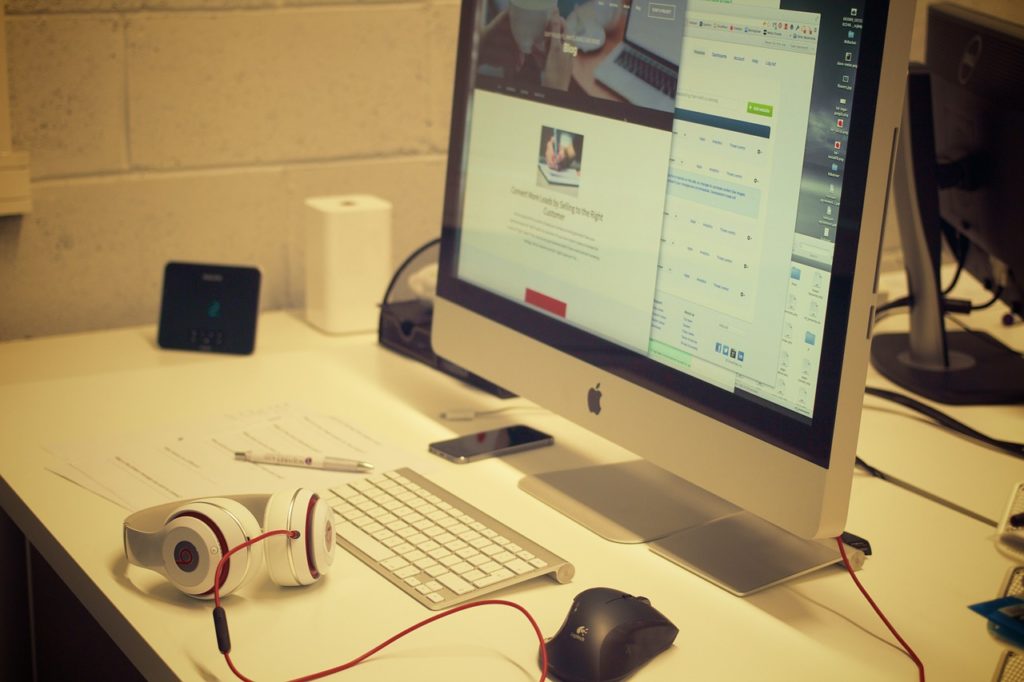 Parental control for Mac enables you to constrain what kids do on the Mac. How severely you limit access depends on what programs you use, and what you believe they can handle for you, in terms of both power and utility.
The Necessity of Using Parental Control for Mac
Configured correctly, the parental control for Mac will be remarkably effective. But nowadays a great many families don not think that there is no need to install parental control software on the home Mac to keep an eye out for what is happening on it, because most parents think that it is safe for children or someone else to surf the Internet at home, especially under the control of them. Definitely, there is no question that children often behave well on the home Mac when you keep company with them.
However, most parents say that they do not have enough time with their children, let alone keeping tabs on their activity on home Mac. As the best parental control for Mac, Easemon Keylogger provides practical ways for you to access your children's online world while processing some control.
It acts as the most powerful parental monitoring software that allows you to monitor almost everything your kids do on the Mac. Commonly, when you want to see what your kids were doing while using the home Mac, you just need to install the parental control for Mac on your home Mac easily in several minutes, and it will tell you everything you want to figure out. Because the parental control software can record all the keystrokes your kids typed on your Mac keyboard, passwords entered, chat logs, web activity, composed email content and so on, which means that you can secretly know what they often do on your home Mac easily by looking at the keystroke logs, checking the chat and web recording, and playing back the snapshots.
Even if you trust your children, you might feel better if you can track all their activities. The parental control for Mac records everything invisibly to provide powerful monitoring options for you, and all logs recorded will be sent to your own email or FTP set in advance periodically. By this way, you are allowed to know all things your children do online, help them foresee some potential dangers, and protect them invisibly.
Mac parental controls help parents manage kids' online reputation well. As with virtually any use of the Internet, people especially young children are in danger online. Apart from some commonly seen critical factors, such as cybercrime, online predators, there is also another thing that may affect your children badly – your children's online reputation. With that in mind, as parents, you must be thinking about what you can do to manage their online reputation. The most practical and efficient method – using Mac parental controls will help you alleviate and solve these problems at present.
What A Mac Parental Control Tool Can Do for You
A Mac parental control tool refers to the application that can be well used on the target Mac computer to help to keep records of what is happening on it. Commonly, it will record all keystrokes typed, websites visited, chat conversation and more. So, why can the Mac parental control help to manage your kids' online reputation?
The Features of Aobo Mac parental controls are listed below.
Log keyloggers and passwords inputted on Mac
Capture screenshots of Mac activities
Record chats in Skype/Adium/iChat/Aim
Log typed Facebook messages
Keystrokes in the native language
Manage Children's Reputation Online
The right or wrong that children do shows what they are like. Nowadays it is certainly true online! People online often judge a person by all the facts and information that they can discover about you. However, the Internet is an entirely virtual world, and people cannot get many facts to know you, so the only thing they can do to know you is to see what you do on the Internet. For example, they will judge you by what you post online, or what pictures you like to share online and so on. Today's young children are severely affected by some things on the Internet so that they may post a lot of inappropriate content on their blogs, social networks and more.
Mac parental controls can work efficiently to record almost everything your kids do on the Internet, such as what they post, what pictures they share, what videos they watch, what friends they often chat with and more other information. In this way, you can know fully what your kids do on the Internet, and you can guide them to do the right things timely once you find that they post any inappropriate things on the Internet. In this way, you manage to protect your kids from being misunderstood by others.
Aobo Mac parental controls software is professional parental control software for all Mac users, and parents can take full advantage of this software to know children's online activities and help them manage their online reputation. At the same time, it also works as the best Mac security software which can be well used to monitor their online behavior so as to protect them from potential dangers online.
Parental control software provides parents with automated tools to help protect their children and set restrictions while using computers and the Internet. These controls may include: monitoring your kids' computer use, controlling the content, or limiting the amount of time they can use their device.
A web filter is the first popular type of parental control to limit access to Internet content, especially porn content. Aobo porn filter allows you to set a schedule during what URL or website Internet access is allowed or blocked. It supports website blocking according to the pre-compiled website ratings in their database. This is useful because you can' t possibly enter all the unwanted websites by hand. They may also allow restrictions on gaming playing and applications. What Aobo superior to ordinary ones is that it can record the website visited so that you can get to know your kid' s online interests.
Parental controls Mac such as Aobo keylogger protects your home Mac security from all aspects. As a responsible parent, to keep your children safe online, you are certain to want to find some ways to set limits to protect your home Mac security. Especially with dangers lurking in every corner and tons of raw, unfiltered content on the Internet, it is more important and necessary for parents to create a healthy online environment for the development of minors. Parental controls Mac refers to the software for parental controls which can be used to monitor and record your kids' online activity so as to keep them safe.
Ensure Your Children's Safety
You may think that you already have the built-in Parental Controls on your home Mac. However, are you sure that these features are enough to allow you to keep track of all their online behavior and keep them far away from online dangers, such as the adult websites, violent videos, online predators, cyberbullying and scammers? By this, there is no doubt that installing the parental controls Mac on the target Mac is your best choice to help you get hold of your children's online activities any time.
Monitor Children's Activities on Mac Computers
Presumably, you are so busy with work that you can't spend much time with your children, let alone keeping a watchful eye on how often they use the computer, or what they usually do on the Internet and more. In this case, what can you do? If the parental control for Mac has been installed on your home Mac, you don't have to worry about these problems at all. Because the parental controls Mac can greatly help you keep tabs on everything happening to your children when they are playing the target Mac, keep logs of all their activities and send it to appointed email to make sure you can check it remotely.
Specifically, you can take full advantage of the parental control software to track a lot of things, such as recording all keystrokes and passwords typed on the Mac keyboard, websites visited on the Internet, chat conversations, email content, passwords entered, social networking activity, IP address, taking screenshots and so on. By checking the logs recorded with the parental controls Mac remotely, you can quickly know what they view online, what they post or see on their social networks, who they often chat with, what they usually talk about, what they often search on the Internet and more. From the detailed information, you can foresee timely what is dangerous for them and take action accordingly.
---
Consequently, it's useful for parents to install parental control for Mac so as to keep children safe online. If you are engaged in work and cannot spend enough time watching your kids' online activities in person, Aobo Keylogger for Mac helps you from all aspects.
Tags: amac keylogger, best parental control for mac, Parental control for mac, parental control software, parental monitoring software
Category: Articles and Tips