How to Set Up Parental Control on Mac?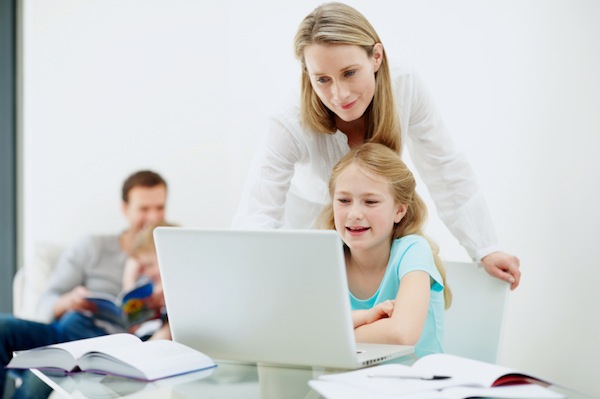 Mac parental control is indispensable for children's online safety while the Internet is really a great invention for all people nowadays. The Internet is like a double-edged sword which brings both the positive and negative effects to us, especially the young children. It's necessary to set up Mac parental control.
The Side Effects of the Internet
It enables us to exchange all kinds of ideas and share information with others. If used wisely, the Internet can undoubtedly help us a lot, such as saving our time, energy, and funds. It makes our life more convenient, for example, we can do many things online without leaving home and much more. There is, however, a bad side to be considered as well.
People, especially young people, spend too much time playing on the computer. Many of them think that the Internet has become a fascinating toy instead of a helpful tool. They spend excessive amounts of time playing, shopping, chatting, emailing, searching and surfing. Many parents are very concerned about the situation. Nowadays there are some ways that can be followed to set up parental controlon your Mac computer:
Create a Separate Account via System Preferences
To set up Parental monitoring software for your child on Mac, you need to create a separate account for your child, which is easily done via System Preferences – Users & Groups. And then you should make some changes on your Mac to make sure you have checked "Enable parental control" and then click the "Open Parental Control". After you open the Parental control software on your Mac, you can restrict the website access, applications, iChat, and email, and limit the time your kids use the Mac.
Tips: Many parents found that this way doesn't work well in controlling their children use the Mac, why? Because many children don't think it is good for parents to control the Mac usage like this, and they usually feel very angry if they know their parents control Internet usage obviously. So many parents also think there are many problems when using the Mac Parental Controls.
Install Mac Parental Control Software
The other way which is also the most used by many parents nowadays is installing the Mac parental control software such as Easemon on your Mac. The Mac parental control is specially used on all Mac computers to help parents monitor and record all things your children do on the target Mac. It can record all keystrokes typed, passwords entered, the web and chat activity online, email activity and more.
And the favorite feature that most people who use the parental monitoring software for Mac is that the Mac parental control software monitors and records everything on the Mac all in an invisible mode, which makes parents can monitor and control children's behavior secretly without being noticed by your children. This parental control for Mac also can take screenshots at any interval you select in advance.
---
You can know everything about your children on the Mac by using the Mac parental control, such as the websites they visited, the applications they used and more. When you find they do something inappropriately, you can quickly take according to actions to limit their Internet usage online.
Tags: mac parental control, mac parental control software, Parental control for mac, parental control software for mac
Category: Articles and Tips