Micro Keylogger for PC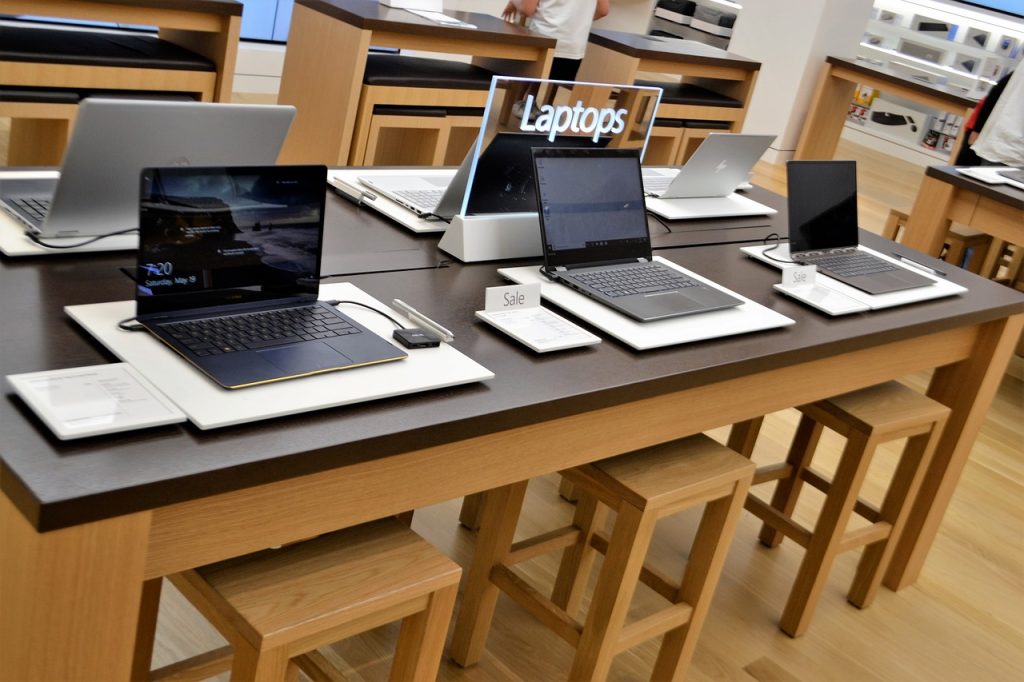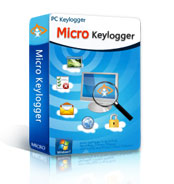 Micro Keylogger, the professional Keylogger for PC, can log all the activities, including the keystrokes entered, the websites visited, the applications used as well as the folders downloaded, happened on the PC in a secret and undetectable way.
It has the ability to block certain kinds of websites and applications from running and send the logs to your email address or FTP space directly so that you can view the logs at anywhere anytime you wish.
What Can You Do with Micro Keylogger?
Instruct Your Kids PC Activities
Kids, especially during the adolescence, are always emphasizing on their privacy to demonstrate maturity. Maybe your kids do not allow you to approach their computer not to mention viewing the contents on the computer. With the usage of the Micro Keylogger for PC, you are able to monitor your kids' PC activities remotely and instruct your kids' online activities appropriately even though you cannot access to your kids' PC.
Supervise Your Employees PC Usages
As long as you entered a company, you can observe that almost every employee equips with a computer to enhance their working efficiency. But a computer is also an excellent tool that provides all kinds of entertainments. Micro Keylogger allows you to stop the unrelated websites and applications from running secretly.
Control Your Online Activities
If you are the person without strong will, but still want to learn something from the Internet, you can use the keylogger for PC to solve your problem. Monitor for PC can block some kinds of websites and applications so that your attention can be transferred to your learning.
Key Features of Micro Keylogger
Log Websites Visited and Applications Used
Micro Keylogger for PC is able to record the websites you searched and the applications you opened on your PC.
Block Unwanted Websites and Applications
Micro Keylogger allows you to filter inappropriate websites and applications by adding its keywords or URLs.
Capture Screenshots at the Preset Interval
The screenshots taken by the PC monitor presents you the vivid visualized pictures on what is happening on your PC.
Deliver Logs to you Through Email or FTP
The logs can be sent to your email address and FTP space; you are allowed to read the logs with an internet connection.
Operate Stealthily and Automatically
Run stealthily and automatically so that nobody will notice the existence of the keystroke logger except you.
Support Multiple Users Monitoring Optional
Micro Keylogger is a kind of Keylogger for PC which is able to monitor multiple users so as to satisfy users' needs.
Why Micro Keylogger can be Your Best Choice?
Powerful Monitoring and Blocking Features
As long as you take notice of the keylogger sold in the market, you will amazingly discover that the main function of the keylogger is either monitoring or blocking, which turns out to be monotonous. However, the Micro Keylogger is the all-in-one keylogger for PC which combines the function to monitoring and blocking perfectly.
Finish the Process Secretly and Silently
Whenever you have installed the monitor for PC and added your requirements to it, the whole process, from recording the website's history to filtering the improper applications, from running the keylogger automatically to delivering the logs to you directly, all can be finished in a stealth and undetectable mode entirely.
Customizable Hot Keys Freely
Owing to the fact that one of the most convenient ways to open the Micro Keylogger for PC is through hotkeys, you are allowed to customize the hotkeys based on your habits so that you can open it quickly in case of the necessity to add something new.
Excellent After-sale Service
If you have any doubt about our products, you can connect with us without any hesitation. We will provide excellent and professional after-sale service to you and wish to solve your problems as quickly as possible.
Users Testimonials
"It is so amazing that Micro Keylogger is able to record the website history and block some websites. Whenever I check my son's websites history and find some terrible websites, I can do something directly. It's so powerful. I like it so much." –J.S.
Micro Keylogger Features
The feature list of Micro Keylogger
Stealth and undetectable Monitoring and Recording
Password protected
Customizable Hot Key
No Degradation of Performance
Easy to Use
Recording Features
Record Passwords typed in browsers, applications
Record all keystrokes typed on any applications
Record the Clipboard text content
Record Websites Visited from IE/Firefox/Google Chrome
Record applications used, Files downloaded
Record IM chat conversations typed at your end
Record Desktop Screenshots in a preset interval
Generate detailed monitoring reports automatically
Monitor multiple user accounts in the system
Screenshot size control
The option of manually cleaning out logs and screenshots
Emailed logs can be received and viewed on a PC/ Pocket PC/ SmartPhone or any other device which can receive email
Parental control features
Block unwanted web sites by URL or keywords
Block applications by keywords in the process name
Delivery Features
Secretly send logs to your email (including keystrokes, chats, websites, and screenshots)
Secretly send logs to your FTP space (upload keystrokes, chats, websites and screenshots to FTP space)
Emails and FTP sending schedule setting
Delete logs (Keystrokes and Screenshots) automatically after sending
The option of sending logs in compressed zip format
The option of printing logs of monitoring and blocking Report
Best Parental Control and Monitoring Software
scores
4.7 out of 5 based on 306 ratings.
---
If you are looking for a useful keylogger for PC, Micro Keylogger can be a good choice for you. It meets almost all the requirements that you have for monitoring a Windows computer.
Tags: keylogger for PC, Keystroke Logger, monitor for pc, pc keylogger, pc monitor, pc spy tool
Category: Articles and Tips