Aobo Keylogger for Mac v3.2 Released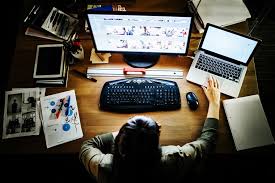 Aobo Software, the global award-winning provider of Mac Keylogger,announced that Aobo Mac OS X Keylogger 3.2 released.
What can you do with Aobo Mac Keylogger v3.2?
Parental Control – There are some features built-in the Mac OS X System, but it is not enough. The built-in parental control doesn't record keystrokes and take screenshots of the mac. With Aobo mac keylogger, you can get more.
Monitor Employees – If there are mac machines in your company, then aobo mac keylogger will be the only choice for you to record the mac computer activities.
Protect your Mac – If you have macbook, you can then install the keylogger for mac on the mac. This is a safe guard for your mac. You don't need to worry about the mac to be lost or stolen any more. The keylogger for mac will secretly send logs to your email account.
Aobo Mac OS X Keylogger 3.2 takes more advantages than the old version. All the features make you a more comfortable experience.
What's new in Aobo Mac OS X Keylogger 3.2 ?
– Added Skype logs recording in both sides
– More email smtp services can be supported
– Added Firefox website visits support
– Improved the auto deletion feature
Compatibility:
– Fully supports Mac OS X 10.4.x, 10.5.x 10.6.x and later (Tiger, Leopard and Snow Leopard)
– Universal build (for both Intel and Power PC)
– Supports Macbook/iMac/PowerPC
Learn more about Aobo Mac OS X Keylogger
http://www.keylogger-mac.com
About Aobo Software
Aobo Software is dedicated to the spy software and access control software development. To help users gain more control on their computers, Aobo Software never stops improving the current products and developing new applications, both for PC and Mac.
Tags: aobo keylogger for mac os x, Aobo mac keylogger, Keylogger for Mac, Keylogger mac
Category: Articles and Tips, News and Events