Instruct Your Kids with iMac Keylogger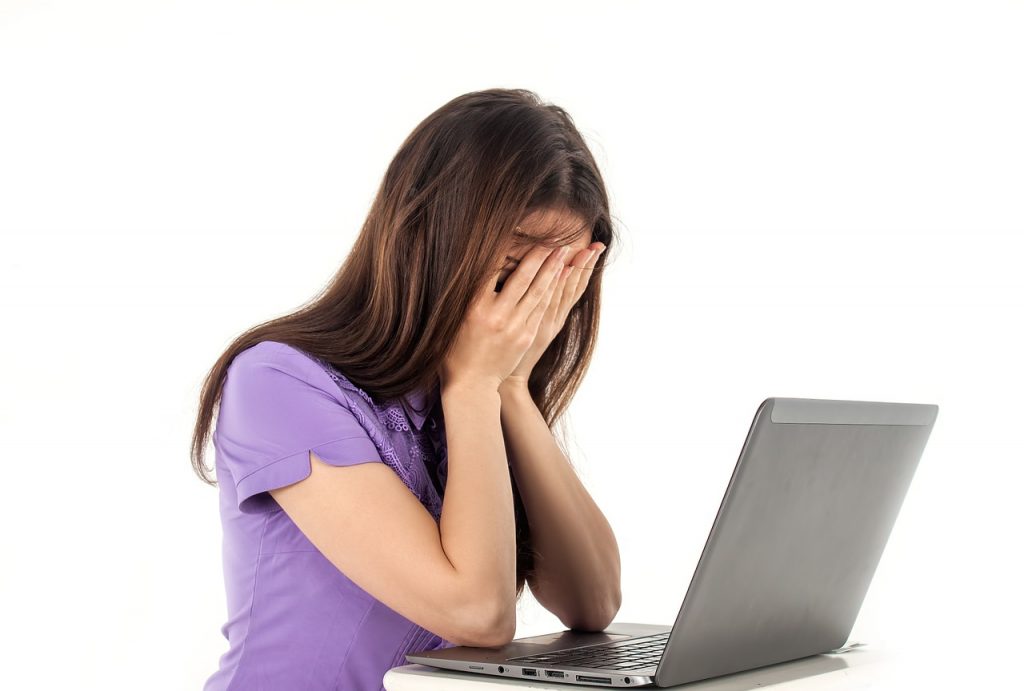 As the responsible parents, you should install iMac keylogger for the computer in your home to block the unhealthy information and instruct them for healthy development both physically and mentally. It should be acknowledged that the Internet changes the lifestyle of many people dramatically. You can get the information you want on the Internet instead of go to the library, and entertain yourself in front of the computer rather than go outside. It brings great convenience to your life, but the negative effects exist as well. Many violent games and pornographic videos exist on the websites in order to gain more economic benefits. Maybe you can ignore the information on the websites by your self-control awareness, but your kids are too young to resist the temptation on the websites, because they are still curious about the outside world. That's why you need iMac keylogger like Easemon.
What Is iMac Keylogger?
Keylogger for Mac is the tool that can be used to stop the unwanted information and the unwanted application on the Internet from running. When you see your kids are playing some blooding games or watching some pornographic videos on the Internet through the web history, what you need to do is just add them to the blacklist that it won't appear on your computer again. Then you can put some educational games on the whitelist so that your kids' attention can be dispersed. As the time goes by, your kids may forget it completely. iMac keylogger helps you protect your kids in advance and give them positive contents they need.
Another consideration for you to install iMac keylogger for your computer is that whether it can work stealthily and automatically. In fact, Easemon Keylogger runs automatically every time the Mac starts, and hides itself in the background of the running Mac, which makes it very hard to be found. Your kids won't be noticed that you have already blocked some contents on the websites or being monitored by you with the keystroke recorder. They won't feel that you don't trust them or invade their privacy. The good relationships won't be affected as well. In this way, you can instruct your kids artificially and it won't hurt your kids' self-esteem.
It is every parent' wish that your kids can grow up in a better environment. Many of you want to protect your kids from the terrible influence of the Internet when they surf on the Internet and take full advantage of the useful information on the Internet at the same time, which means the excellent outcome you want to reach. If so, iMac keylogger is the best one you need.
iMac keylogger can work as a parental control tool when you are too busy to stay with your kids. Owing to the great pressure to make a living and the strong willingness to give kids a better development environment, many of you choose to work outside instead of accompanying kids at home. But it turns out to be the terrible fact that you can only concentrate on the high-quality material life in spite of kids' mental development. Although you can give your kids the most advanced devices, such as cell phone, computer, ironically, you don't know what your kids are doing on these devices. You may find yourself in a dilemma. iMac keylogger is specially designed to assist you to master your kids' online activities on iMac even though you are not around your kids.
What iMac Keylogger Logs about Your kids
When your kids stay at home alone, they can't talk with you face to face. Therefore, most of them prefer to chat with someone in some social networks, such as Facebook or Twitter. Keylogger for Mac have the ability to record all the messages your kids post or send and the comments they make on Mac. Besides that, you can see their instant message's contents in Skype, iChat, AIM and Adium through iMac keylogger. That is to say, your kids' chatting conversations are under your control so that you can acknowledge their thoughts directly, which turns out to be a time-saving behavior.
The Necessity of Using iMac Keylogger
In the eyes of many kids, surfing on the internet is the funniest thing they like to do after school. Kids are more likely to play computer games with other or search on the interesting websites based on their preference, which means that they won't be supervised by anyone else. You will be a little worried that you don't know what they are doing due to the fact that there is too much unhealthy information flooding on the websites. iMac keylogger gives you the opportunity to know your kids' web activity with the function of logging your kids' web history. What's more, it can help you check if your kids have been affected by the internet or not. If not, iMac keylogger presents the fondness of your kids.
In addition to the practical functions above, keylogger for iMac enables you to check logs remotely via email or FTP. Once you configure the keylogger software successfully, it will send the monitored information to you automatically. You can read all the logs of your kids regardless of the contents on the websites or the conversations in the social networks at a distance only if the internet is available.
One of the most considerate designs is that it can work stealthily and automatically once your kids start the Mac. It can hide itself in the background of the Mac and your kids won't notice it. What iMac keylogger want to do is help you monitor your kids' mental development when they are alone. In this way, you can focus on your kids' development physically and mentally at the same time, which can be your best choice.
If you are working parents who cannot spend enough time staying with kids at home, Aobo iMac keylogger helps you care your children from all aspects. With this keylogger, you know everything they do on their Mac computers and take effective actions to protect them from inappropriate influence and potential harm online. Aobo iMac keylogger offers a three-day free trial version and the functions are the same with the full-featured version. You can test it on your own iMac before purchasing. Surely you won't be disappointed.
Apple introduced its new product – iMac, which creates an all-new design and adopts the most advanced technology ever. With the release of the new iMac, we'd like to assure all Aobo consumers that our top-ranked monitoring software for Mac OS X – keylogger for iMac works in sync with this upgrade to ensure your online security.
Since the new iMac has a more beautiful wide-screen display and many high-performance technologies, more people love to use it to surf the Internet such as watching the movies, viewing web pages and more. With all of these such wonderful experience, this innovative product – iMac caught on very quickly. Besides, attention should also be paid on its online security, which is also extremely important as well. In order to ensure the safe and ease online environment, the keylogger for iMac is now provided for all iMac users to use it to protect the online security on your new iMac.
The keylogger for iMac helps you monitor and watch your new iMac while on the job. Sometimes, misusing your iMac may lead to very big security hidden danger. For example, downloading frequently online may infect your iMac and this virus also steals your data from your computers, so you should get attention about these situations by using a safe and valuable keylogger for iMac on your new iMac.
The Featurs of Easemon Keylogger
Easemon Keylogger is the best keylogger for iMac that is highly recommended nowadays for iMac users to allow them to keep all under their own control. It has been well featured and is ready for all iMac users, now let's check out what this iMac keylogger can do for you in the following:
Log Keystrokes
All keystrokes that are typed on the keyboard will be recorded and kept a list to tell you what has been done on your iMac clearly. All passwords which are typed as hidden characters also can be logged as a list of keystrokes to inform you of all things happening on your iMac.
Log Websites
All websites that are visited on Safari, Firefox, Google Chrome will be logged automatically. Keep a list of URLs of all visited websites visited on your iMac, including the date and time when they are visited.
Log IM chats
All both-side chat IM chat messages that are conducted in MSN, Skype, AIM, Adium will be recorded as soon as possible. The names of the senders or receivers also can be recorded in detail.
Capture Screenshots
Periodically capture screenshots of your iMac desktop to give you a more visual image of what users do on the iMac. The interval of how often the screenshots are taken can be optional according what you want.
Track IP address
The IP address along with the recorded logs will be sent to the preset email box. By using the IP address, you may easily find your iMac if it is stolen or lost by accident.
---
Only after you have worked out what has happened to your iMac with the iMac keylogger, can you start to deal with the different problems at hand occurring on your iMac. Easemon is a good keylogger for Mac which monitors the activities on the target Mac computer in detail. Click on the button below and start the trial version right now.
Tags: imac keylogger, Keylogger for Mac, keylogger software, keystroke recorder
Category: Articles and Tips