How to Spy on Your Employees Efficiently?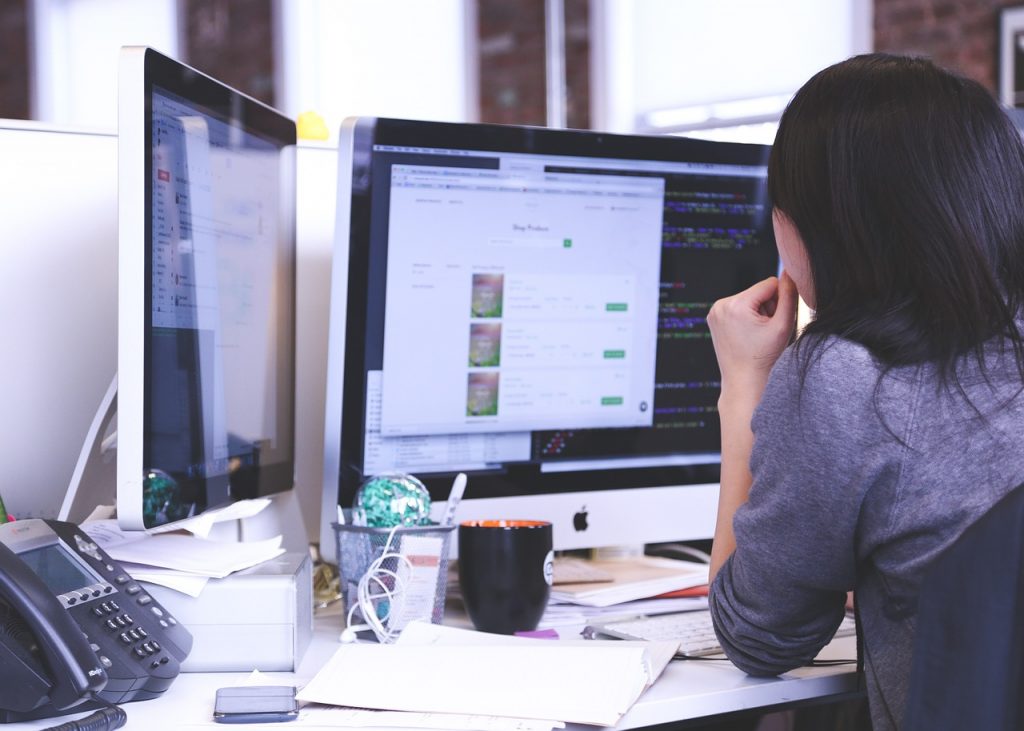 Do you really have to spy on employees and check on them from time to time? The company's ultimate goal is growth and profitability, and employees play a significant role to achieve this. Yet, you are not sure if everyone is working with efficiency. A lot of employees find ways to fritter time over Twitter, Facebook, chats, online shops and more. How do you deal with this problem with your employees, then? Of course, you do not want to be too rigorous when it comes to Internet usage; but you may need to put some limitation over your employees' network access. Spying on employees with some employee monitoring software such as Easemon may sound feasible for you.
How Does Easemon Help You Spy on Employees Efficiently?
Good thing a piece of powerful monitoring software, which allows you to spy on employees, is here. Easemon employee monitoring software will help you observe your employees' activities from all aspects. This is intended to document the performance conducted by employees on a Mac computer. Check out the usage and key features of Easemon for reference:
Work in Silence
Easemon is hard to be detected since there won't be any sign shown on the target Mac. Thus you can supervise what is going on in your employees' Mac without their awareness.
Visited Websites and App Usage
Easemon tracks all website history and app usage on employees' Mac remotely and invisibly. You are able to detect whether employees visit non-work-related web content or waste time on social networking sites during office hours.
Record Chat History
Easemon records all the activities performed on social media apps like Facebook, Twitter, and Skype, including date and time, chat logs, and contacts. In this way, you can detect whether employees leak confidential business information to competitors and take actions when it is necessary.
Log All Keystrokes Typed
Every keystroke that was typed on employees' Mac can also be logged in detail, including usernames and passwords, composed email content.
Capture Screenshots by Keywords
Easemon captures screenshots automatically when a preset keyword is triggered by employees sends you an email notification. In this way, you can know visually who violates the company rule and take corresponding actions.
Spy on Employees to Increase Productivity
This is how Easemon helps you spy on employees efficiently. Everything is now within your reach with the help of Easemon employee monitoring tool. You can supervise your staff on what they are doing during office hours. If they visit social websites such as Facebook, Instagram and use chat tools to talk with friends during the working hours, you can know as soon as possible and take the corresponding action. From this, you can start the pace to increase employee productivity and improve efficiency, which is advantageous to you and your company.
What's more, you can check out if there is a possibility of stealing confidential information. You are able to take timely measures before things get out of control. Also, if there is confidential information leaked, you can use the activity as the evidence and suit against the irresponsible employe.
---
Don't simply rely on the gut feeling of suspecting your employee of not doing the job. Stop doubting someone being a threat to the company's success. Gather the facts, get the data, and acquire the evidence. Spy on your employees. Download Easemon employee monitoring software to find out the truth, right away.
Tags: best employee monitoring software, employee monitoring software, employee monitoring software for Mac, employee monitoring tool, monitoring software for Mac, spy on employees, spy on employees efficiently
Category: Articles and Tips