Employee Monitoring Keylogger for Mac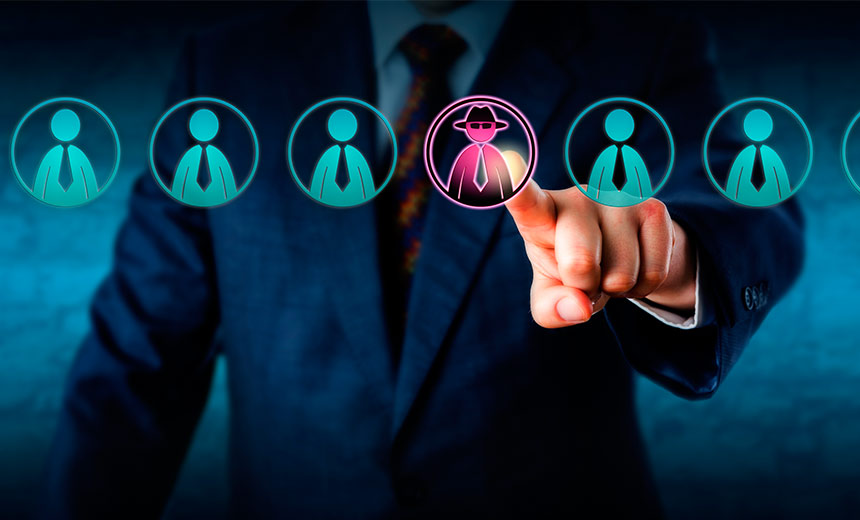 One of the main problems in most companies is the low efficiency of employees. It is difficult to find out who is hindering or what is reducing employee efficiency, especially when it comes to office equipped with Mac OS X computers. One of the solutions is to install Amac Employee Monitoring Keylogger for Mac to check employee activities.
The invisible Employee Monitoring Keylogger for Mac from Amac Software allows you to track every trick on office Mac laptops, giving you the most complete information on what, how and when your employees performed. Amac Employee Monitoring Keylogger for Mac records keystrokes, websites, chat content, applications and captures screens of user activity.
With Employee Monitoring Keylogger for Mac, you can monitor employees when they use office Mac laptops and surf Internet:
Stealth monitoring at startup of every user account
The Keylogger for Mac runs automatically as users log in
The Keylogger for Mac starts to work in stealth mode
Record all keystrokes typed on office Mac computers
Log applications, users and times (Amac Keylogger Standard)
Log Passwords typed by users (Amac Keylogger Professional)
Record incoming and outgoing chat content of your employees
Log chat conversations from iChat/AIM/Adium/Skype/MSN
Log messages, senders, applications and time of chats
Record website visits on the Mac computers
Log websites visited from Safari, Firefox and Chrome
Log URLs, applications, times and dates of every website
Record desktop screenshots in customizable interval
Customizable desktop screenshot quality or compression
Customizable desktop screenshot capturing interval
Locate target Mac by IP address to track your employees
Track the location of target Mac by IP address
Get IP address from the emails sent automatically by Mac
Timing log report delivery for remote checking
Secretly send log reports to preset Email box
Secretly upload log reports to specified FTP space
Easy-to-setup Employee Monitoring Keylogger for Mac
Click-to-use keylogger for Mac without installation
One-click configuration for all user accounts on a Mac
Amac Employee Monitoring Keylogger for Mac enables every business manager to detect problems with employees, investigate an important information theft, improve a labor discipline and take employees away from idleness and funs on the work place.
Looking for more professional employee monitoring solution for Mac?
Check Out Easemon for Mac Right Now!
Employee Monitoring Keylogger for Mac OS X
Have you been thinking about monitoring the utilization on your office Mac computers?
Whenever you have employees that need to make use of the computers to complete their jobs, you may have difficulties in finding out what they may be performing. This can be specifically possible if they run Mac computers in their personal offices or delete logs before shutting down the office Mac. In this case, random computer checking and surveillance cameras will fail to complete your monitoring work.
The very best choice is Mac spy software for employee monitoring, such as Aobo Mac Keylogger. Aobo Mac Keylogger runs in stealth mode on the office Mac computers. The Mac Keylogger records all the keystrokes entered, websites visited, chat conversations sent and received and send the logs to you by email or FTP secretly .
For employee computer monitoring on Mac OS X, we suggest that an FTP server be setup on your local network server. Create an FTP account with restricted access and use it as the FTP delivery account for Aobo Mac Keylogger to upload the logs.
Aobo Employee Monitoring Mac Keylogger Key Features
Stealth and undetectable Monitoring
Record all keystrokes typed on any applications
Record chat history on iChat/AIM/Adium/Skype/MSN
Record website visits on the Mac computers
Record desktop screenshots in a preset interval
Secretly send the logs to your email or FTP server
Password protected of the program
Easy to setup Keylogger Mac
It is essential to understand what your employees are making use of your office computers and Internet service for. Employee monitoring work will examine not only the working status but also the communication situation of your staff.
Are you ready to monitor your Mac computers in the offices? As an employer, you may find that it's difficult to check how the employees perform on their computers during the working hours. Even though you can make a physical check on the devices sometimes – especially get off work, the full and real employee activities are not revealed. If the employees run Mac computers at home or delete any history after everyday job, you will have little chance to get what you want.For employee monitoring keylogger, Aobo Mac Keylogger will be one of the best choices.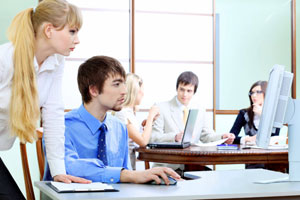 Check Key Features of Aobo Employee Monitoring Mac Keylogger
First, Aobo Mac Keylogger is a stealthy Mac monitoring program. Second, the keystroke logging software helps employers to spy on staff for all sides: keystrokes, web sites, chats and more. Third, Aobo keylogger for Mac enables employers to remotely monitor the staff. The keylogger will send logs with FTP for employers to check anytime.
As to the FTP method, you can set up the FTP account in your local network server, then configure the FTP information on the keylogger interface. Aobo Mac Keylogger starts to upload the logs if your settings are correct.
Perform a stealthy monitoring status
Take notes of all typed keystrokes by the users
Remember all chats in iChat/AIM/Adium/Skype/MSN
Take notes of every visited website by the users
Take screenshots of the desktop
Forward the logs quitely by email or FTP
Security protection with password
Easy to use and set up
Another Choice for employee monitoring
An alternative choice of Mac OS X employee monitoring solution is Easemon for Mac. You can install the Easemon Client onto the targeted OS X office computers within only one click, and then you can view and manage the logs by logging into the remote Easemon Cloud. This employee monitoring software for Mac OS X is favorable for extensive distribution, especially when it comes to educational institution and enterprises.
Monitoring of employees is an indispensable job of company managers. You can aware of the importance of an employee keystroke logger for Mac which help you to review the employee working status as well as daily communication. Get Employee Monitoring Keylogger for Mac now!
Tags: employee monitoring keylogger for mac, invisible keylogger for mac, Keylogger for Mac
Category: Articles and Tips