Web Monitoring Software for Mac Web Usage Tracking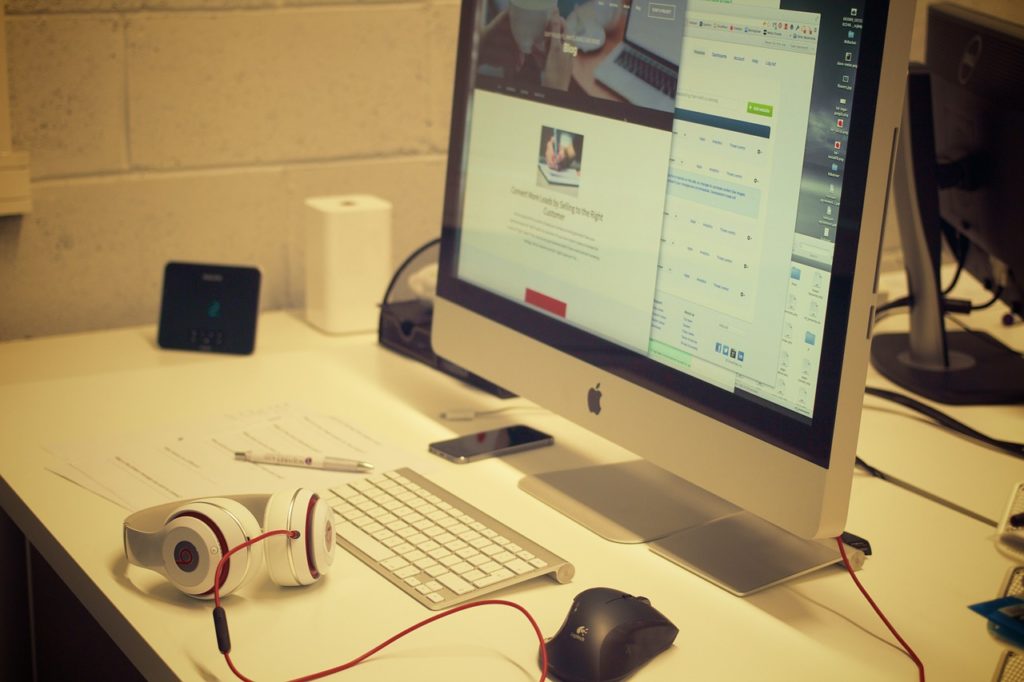 The web monitoring software refers to a web monitor tool which can track the Internet usage of all who use the computers. It can be used to monitor, record and track all web sites that are visited on your computers, so you can know what web sites are visited, what has been done on your computers by your kids, employees. But the most common question that many people ask about the web monitoring software is why they should track the web usage of their kids or employees.
Why Is It Necessary to Use Web Monitoring Software?
No matter you are responsible parents or good managers, it is necessary and quite important for you to use this kind of web monitor on your computers to monitor and track all web usage of your kids and employees. Why?
Protect Children's Online Safety
Few parents choose to use the Web monitoring software on their computers to keep an eye on their children though they are worried about the effects of the Internet on their children. Most parents don't think that they make so much fuss to install the software to spy them. Why don't so many parents want to choose this way to monitor and protect their children online? Actually, they think the Internet monitoring software must be complicated to install and use, and they are also worried that it may contain viruses or Trojan Horses to invade their computers or do other bad things. So choosing the safe and useful web monitoring software for Mac seems extremely important for parents.
While most kids are addicted to porn information, computer games, violent videos and more, and all of this information online will do harm to your kids deeply. The web monitoring software allows you to monitor all websites visited on the computers, so you can find out their dangerous situation as soon as you check the logs about the visited websites. Indeed, pornography has a cumulative effect.
The more times you view it, the harder it is to break free. Therefore, once you find that your kids are viewing porn information online, you can quickly take corresponding actions to help them get rid of the bad habit. Of course, the same situation applies to monitor computer games or other web activities.
Of course, a good Internet monitoring software program continues to monitor efficiently to keep track of all activities on the Internet. The most important reason for parents to install the monitoring software is that it makes it possible for parents to know everything their children do on the Internet and help their children get rid of online dangers. For example, if your children are addicted to playing computer games, the logs recorded will quickly let you know what games they are playing, how long they are playing the games and more.
Know Children's All Internet Activities
Other reason why web Mac monitoring software for Mac is so important for parents is that young children spend less time having heart-to-heart and face-to-face talks with their parents when they grow older. Most children prefer to share what they feel on the Internet even with strangers instead of talking with friends because they don't think parents will understand them.
With web monitoring software for Mac, parents will know everything they do on the Internet secretly, which means that you will know all about what they are thinking about without being noticed by your children because this Internet software for Mac works in a completely invisible mode on your Mac computer. And all logs will be sent to your preset email or FTP space, so you can easily check all information about the activities on your Mac remotely no matter when and where you want.
Employee Monitoring
Good managers are needed because not all employees are alike. However, it is not enough to only have good managers, the good web monitoring software is also necessary for your business. It is responsible for managers to reduce operational costs to raise working efficiency and bring maximize profits for your company, so in this respect, at least, the web usage tracking software seems more important for managers. The software provides the best logging functions for every manager to monitor and track your employees' activity on computers.
Best Web Monitoring Software for Mac
Easemon Keylogger is the best web monitoring software for all Mac users which allows you to monitor, record and track web usage of your kids and employees. It is dedicated to monitoring all websites that are visited in Safari, Firefox and Google Chrome. The URLs, titles, and date of the websites visited will also be recorded clearly to help you find out what they are looking at when they viewed the websites. Besides these, it can record all keystrokes including the passwords typed on any websites and applications on your Mac, so it is more convenient for you to check what your kids do on their private space or what your employees do on their Facebook or more.
---
If you are looking for a reliable web monitoring software program for Mac, take Easemon keylogger for Mac into consideration. It provides overall logging functions for users. It is a good choice for employee monitoring and parental control. Tap on the button below to sign up and experience the free features right now!
Tags: amac keylogger, web monitor, web monitoring software, web usage tracking software
Category: Articles and Tips