Use Mac Freeware Keylogger to Monitor Employees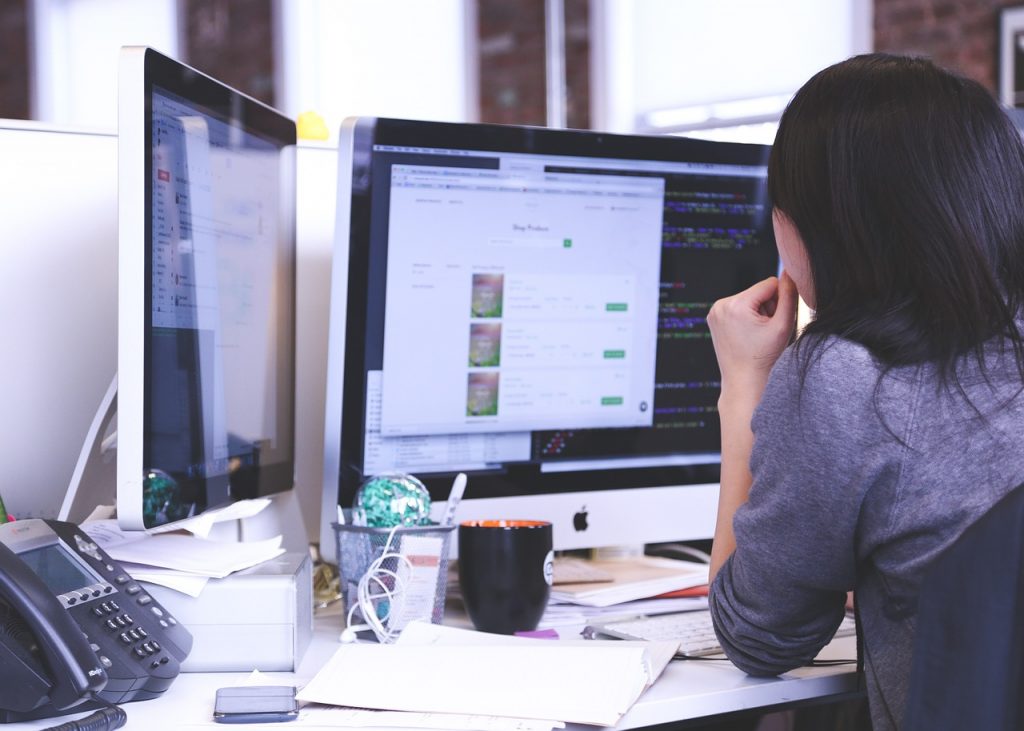 Nowadays Mac freeware keylogger may help employers know their employees effectively. Every employer has come across employees that are lazy, use company internet for personal stuff during working hours and have a bad influence on other workers. All this can have serious consequences on your company's productivity, but with monitoring software, you can control your employees better and find out who are the least productive ones and get rid of them. If your company is using Macs then employees monitoring could be much easier, because with state-of-the-art Mac freeware keylogger like Easemon Keylogger you'll easily find out everything you need about your employees.
Benefits of Using Mac Freeware Keylogger
Company computers combined with monitoring software are perfect for boosting productivity. First of all, they are company assets so you have all the legal rights to make sure they are used in the way they should. Also, by using a Mac freeware keylogger on a company computer, you monitor employees to prevent any actions that might affect your business or leak confident information. Not only will your business be safer, but you will easily find out which employees are devoted to the company goals and get rid of those that are not.
The best thing about quality software used to monitor employees is that it can be totally undetectable so your employees will never know that they are being monitored, and you will always know when they are lying to you. Instead of using random computer checks or spending hours watching materials from surveillance cameras, with Easemon Keylogger you'll have all the information you need to be brought directly to your computer screen.
With this Mac freeware keylogger, you will never have to wonder whether your employees spend too much time surfing the web or playing games during working hours, and have all the facts without snooping around and making your employees feel nervous. Studies have shown that over 70% of employers that use employees monitoring apps had a significant increase in their productivity and a much better work environment. In addition to this, Mac monitoring software will help you act in time if you feel that some employees might leak confidential company information, which will make your business safe and always one step in front of your competition.
Features You Get with Mac Freeware Keylogger
A quality monitoring software program like Easemon Mac Freeware Keylogger will give you features that will soon prove to be crucial in boosting your productivity and employees monitoring. Here are some of them:
Monitor Internet Activities
Employees often use their company Macs for things unrelated with their job, like web surfing, updating their social profiles, visiting inappropriate websites or playing online games. Unmonitored internet access can lead to serious consequences, but with Easemon Keylogger you'll be able to see all the websites a certain employee visited, and act in time if they are acting irresponsibly.
Record Chat Conversations
Instant messengers are the most popular way of communication these days, but at work, chatting can be very distracting for employees and lead to unfinished work assignments or accidental leakage of confidential information. With employees monitoring apps you can easily put a stop to this, and get all the proof you need if you feel someone is lying about their daily IM activities.
Invisible Monitoring
Not every Mac freeware keylogger have this option but with Easemon Keylogger you can monitor employees without them ever knowing that. This monitoring software works in a stealth mode, it's totally undetectable and activates the moment a targeted Mac is powered on.
Tracking via IP address
This is a great feature that can come in handy if you have employees that work outside the office. By monitoring their location you'll always know if they are lying about their whereabouts. Also, Mac freeware keylogger with tracking can help you find your lost or stolen Mac.
Now employers can use Mac freeware keylogger such as Easemon Mac keylogger to monitor employees and detect more potential threats.
Who Will Get Benefits from Mac Freeware Keylogger?
System Administrators
Actual Keylogger will help you to find out, what exactly took place in the system.
Business Managers
You can perform the full control of the computers of your company or enterprise. You will always know about all the actions performed by the employees or other people on the computers of your company.
For Parents
You will be able to find out what your children search in the net and to check them.
Any Computer User
Using the Free Keylogger Mac, you will be able to establish full control over your computer. Using the program constantly, you will able to restore the previously typed text in case you have lost it. The Actual keylogger will also help you to restore the forgotten password or the lost email.
Computer classes and Internet Cafes
Actual Keylogger will let you find out, what the users have been doing on the computers.
---
As the best employee monitoring solution, Easemon freeware keylogger for Mac is ready for you. It's much suitable if you only have a short-term monitoring plan or want to set up employee monitoring software on multiple devices. This advantageous staff monitoring service answers for easy setup on the vast amount of target computers. The Easemon Cloud offers flexible, remote and multi-user management for logged data and employees computers, in addition. Click the button below to register a free version of Easemon and experience the features right now.
Tags: aobo keylogger, employees monitoring, mac freeware keylogger, mac monitoring software, monitor employees
Category: Articles and Tips