The Stealth Mac Activity Monitor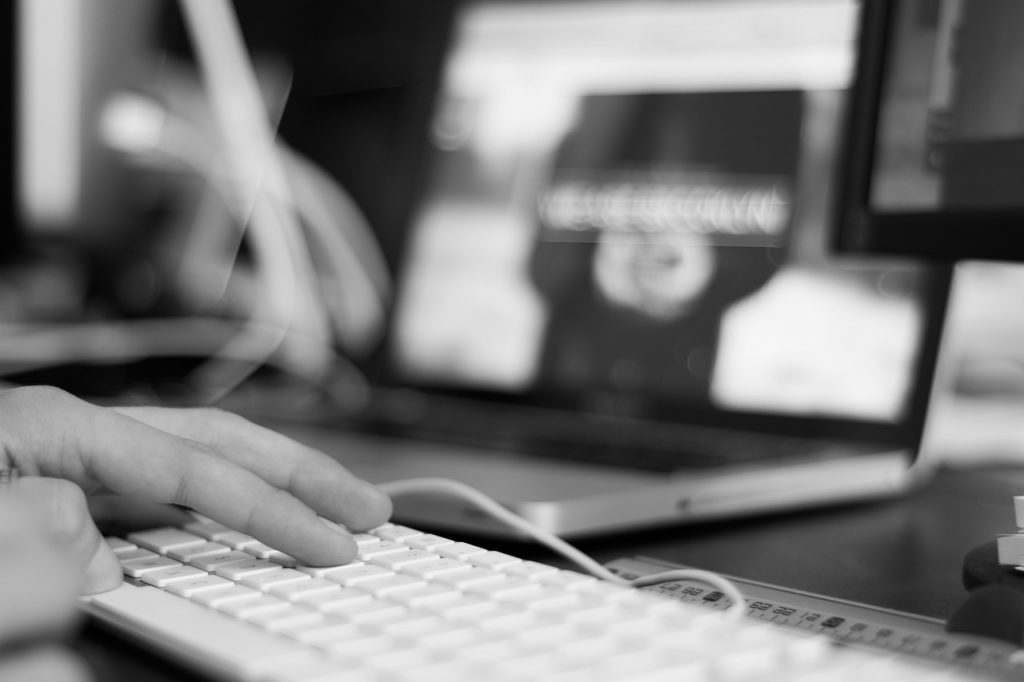 As the best Mac activity monitor, Aobo Mac Keylogger is reliable and convenient to invisibly monitor the Mac activity while you are away. This software is designed in such a way that all the keystrokes typed on your Mac will be secretly recorded and you will be automatically notified via email or FTP. You can thus use the stealth Mac activity monitor to protect children's online safety, and improve employee productivity.
How Mac Activity Monitor Runs
This MacBook activity monitor is able to run invisibly once it is installed. You are advised to clear all the download trace information to keep its installation as a secret from anyone who will use your device. Through logging the keystrokes typed on Mac, Aobo Mac Keylogger tells you what is happening at a specific time. What is more, Mac activity monitor can take screenshots periodically to record pictures and emoticons which cannot be logged by txt. You can thus conveniently and cunningly monitor your Mac while you are away.
Please note that you are authorized to monitor the Mac activities of children who are under 18 years old secretly without telling them in advance. And you need to get the permission of employees before spying on your employees' Mac.
How Mac Activity Monitor is Useful
With Aobo Mac Keylogger, you are able to monitor computer activity on Mac easily so as to protect children's online safety, increase employee productivity, keep company information secure, and even trace a stolen Macbook.
Protect Children's Online Safety
Aobo Mac Keylogger is by far the best Mac activity monitoring software for the parents who want to spy on their children's Internet activity while they are away. Via the information sent to your Email or FTP space, you can monitor children's computer usage on Mac secretly, such as which sites your children visit and who they interact closely with. You can thus tell whether they are visiting porn sites or chatting with malicious people in any social network they will be on.
Increase Employee Productivity
It is possible for employees to use the Mac devices inappropriately. With Aobo Mac activity monitor, you will be in able to tell which employees are playing games or visiting sites unrelated to their work during office hour. You can take action to manage the workers who do non-work related activity with their Mac.
Keep Company Information Secure
By using Mac activity monitor, you can also find and prevent potential information leakage from your company in advance by detecting employees' communication with others on Mac devices. You are able to take timely action to prevent company date leakage and confront the disloyal workers with proof.
Monitor the Public Use of Your Mac
This amazing Mac activity monitor is capable of recovering all the usage history that has been deleted from your Mac. The Pro version can record all the passwords typed on your device, and enable you to figure out what activity others have conducted on your Mac, such as visiting folders or sending Email messages, which will enable you to know whether they have been trying to access unauthorized information from your Mac.
Trace a Stolen Mac
You don't have to worry too much about a lost MacBook if you have this handy Aobo Mac activity monitoring software. By monitoring your IP address you can locate where your Mac is from a distance. This will help you quickly track a lost Mac on which Aobo Mac activity monitoring software is installed.
Main Features of Aobo Mac Activity Monitor
Luckily, you can have a three-day free trial of Aobo Mac activity monitor before purchasing the full-featured one. What kind of features can it provide for you?
Monitor in an invisible mode
Keep web history
Keep a record of email content
Take screenshots periodically
Sends logs remotely to your email
Capture all keystrokes typed
Log every password entered
Record social network activity
Track locations by IP address
Upload logs remotely to FTP
---
As the best Mac activity monitor, Aobo Mac Keylogger can provide you with features which go beyond your requirement, which can work in stealth mode, enable you to monitor the Mac activity of both kids and employees, and keep the company information secure by detecting potential danger in advance. With Aobo Mac keylogger, you can even find back a stolen MacBook.
Tags: Mac activity monitor, Mac activity monitoring software, MacBook activity monitor, Monitor Children's Computer Usage on Mac, monitor computer activity on Mac, monitor mac activity
Category: Articles and Tips