Easy-to-use PC Monitoring Software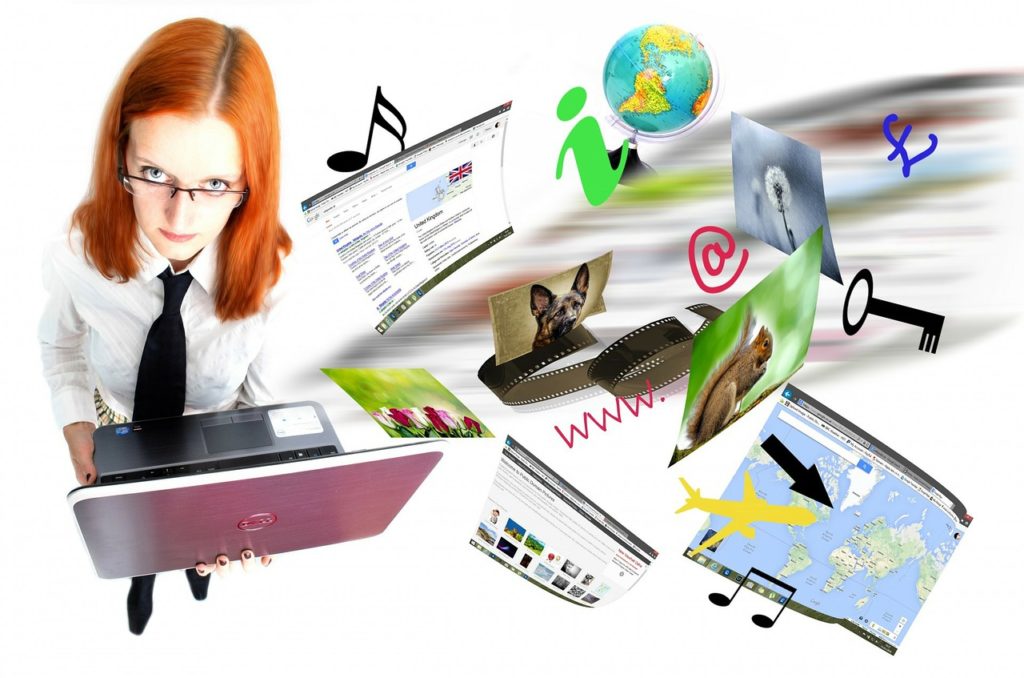 With Micro Keylogger in hand, you can take full advantage of the easy-to-use PC Monitoring Software and turn into an ace in monitoring what is happening on the computer quickly and easily. If you are a PC rookie who has some knowledge of computer, no one can deprive you of monitoring the computer to protect yourself and your children.
How to Use PC Monitoring Software
After downloading and installing Micro Keylogger, you will be prompted to login with default password "123456". Of course, you can change your password at any time by clicking "Security" tab in the configuring interface. Once entering your correct password, the configuring interface will pop up for you to set up whatever functions you like. There are six main setting tabs on the left-hand column of the PC Monitoring Software.
Monitoring Tab
You can choose what activities including keystrokes typed, websites visited, applications used and files downloaded and which user accounts you want to monitor.
Screenshot Tab
You can configure how large the screenshot is and how often a screenshot is captured, as well as how much space limit for screenshot files so as to delete the old files once reaching the space limit.
Filter Tab
You can add the keywords of the websites and applications you want to block to the list. You had better check if it works by opening the websites or applications again after the setting. If it does not work, you can edit the full name of the applications and then check it again.
Email Tab
You should set which email address the logs will be sent to and how often the logs will be sent.
FTP Tab
You can also choose to upload the logs to your FTP server by editing your FTP user name and password. As well, how often to deliver the logs and whether to delete the logs automatically after delivering is optional.
Security Tab
You can click the tab to change the password in case others access to your logs and to choose to uninstall the keylogger freely. After uninstallation successfully, you can reinstall Micro Keylogger and upgrade new release in the installer interface.
Having finished these settings with step-by-step guidance, you can monitor the computer secretly and know clearly what is happening on your PC. Micro Keylogger, an easy-to-use PC Monitoring Software, is ideal for you to keep watch on all the activities online by just several simplest clicks, and at last, your PC is totally under your control.
Prevent the Internet Addiction with Monitoring Software PC
The Internet is ripe with plenty of resources that gain an incredible opportunity for people all over the world to learn and share, however, it is used more to entertain than learn. According to the recent survey, the Internet is also regarded as a contributing factor and tempts many people to use their computers for recreation, especially for young children. There exists a practical and efficient method on this problem – using the monitoring software on the target PC.
Many people don't think it is necessary for them to install the monitoring software PC on their computers if they want to prevent the Internet addiction or help people spend less time playing on the computer, because most of them think it is too troublesome to install and use the PC monitoring software on the computer and they can't figure out if the monitoring software for PC is secure and clean. Considering these situations, many people give up seeking the right monitoring software PC online.
How Does Micro Keylogger Avoid Internet Addiction?
Micro Keylogger is basically the monitoring software for PC which is easily installed on a target PC to not only monitor and record all keystrokes and passwords typed, websites visited, applications used but also to block any improper websites or applications. It works well in helping people avoid Internet addiction. Obviously, online addictions such as gambling, pornography, shopping and playing games have been increasingly hitting the headline with the rapid development of the Internet. As the most professional monitoring software PC, Micro Keylogger provides completely safe monitoring for all users, keeps track of all things done on the target computer invisibly, and works automatically to help you prevent the Internet addiction. So how does the monitoring software for PC help to avoid Internet addiction?
Firstly, this monitoring software PC is able to record almost everything done on the target PC, including many common activities online such as watching porn information, spending too much time playing games and more. This software helps you know what websites users exact visit, whom they often chat, what they usually chat on the Internet. For example, parents can be allowed to monitor if their child viewed any inappropriate information online by installing the software on PC, so you can try to look for ways to help them as soon as you find they have an Internet addiction.
Moreover, the monitoring software PC also offers powerful blocking features to control Internet access. "Pornography is becoming so prevalent on the Internet that it is now difficult to avoid unwanted exposure, and this makes cybersex addiction more likely," said Dr. Kimberly S Young, executive director of the Center for On-Line Addiction. The PC monitoring software is the best parental control software that can simply help you block porn websites by simply adding URLs or keywords of the improper websites to the blacklist. By this way, children will be far away from pornography when they surf the Internet.
In addition, Internet game addiction is obviously another serious problem when people are online. "Internet game addiction is rife among China's youth," says Hong Kong's South China Morning Post. And this phenomenon is also evident among the youngsters from other areas if the Orient, such as Japan, and the Republic of Korea. Many parents are worried about this problem because Internet game addiction has affected many children' physical and mental health. The monitoring software PC blocks any applications from running by adding the app to the blacklist of the software, and then it will stop the game application from running when children want to use it next time.
---
Micro Keylogger is the best PC monitoring software that parents can use to monitor the activities on the computer and prevent their children from being addicted to the Internet. Tap on the button below to sign up for a trial version and experience the features right now.
Tags: easy to use pc monitoring software, easy-to-use pc keylogger, micro keylogger, pc keylogger, PC monitoring, pc monitoring software
Category: Articles and Tips