Why Are You in Need of Parental Monitoring Software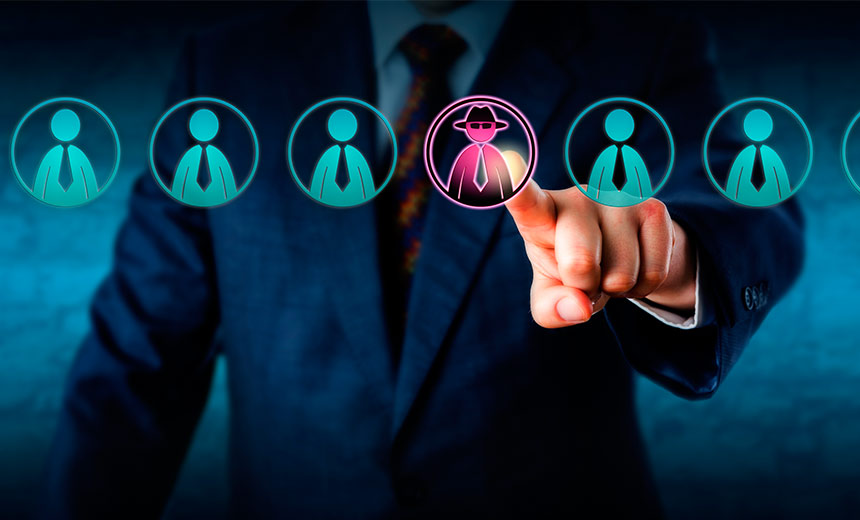 In this highly sophisticated technological world, the best parental monitoring software has been paid more and more strenuous attention than in the past. The Internet really connects people to the whole world, and the good usually comes with the bad. As we know, the parental control software refers to a program for monitoring computer usage as well as knowing what kinds of activities are occurring on the device. Nevertheless, why do you need to use the parental monitoring software?
The Reasons for Using the Best Parental Monitoring Software
First of all, you want the best parental monitoring software for personal monitoring. As your children age, many things parents need to look out for, and it proves to be more and more difficult to keep a track of your curious little kids and even harder to be aware of what they are up while not in sight. Also, children could fast catch on to the technology which makes you feel away from them. At the same time, different types of technology devices enable children and kids to connect to the Internet to stream movies, run apps, browse the web, and more, you may want to know if the best parental monitoring software is necessary to prevent malicious effects that can possibly harm children's physical and psychological health. The definite answer should be "Yes". However, which is the best parental control software you should choose from various programs? Easemon Mac Keylogger may be a good choice as it is able to run in stealth mode, and allows you to keep a close eye on your kids while they are using the computer.
Secondly, you have to find what happens on the home computer for family monitoring. You may be anxious whether one of your family or kids are cheating on you, and you don't know what you can do to find the truth. No worry, the best parental monitoring software enables you to monitor every user on a home Mac easily and freely without being detected. From the instant messaging conversations, all the websites users visit and desktop screenshots captured by the parental monitoring software, then you will be certain of the truth and actually know what is going on in your family's online life.
Finally, the parental control software is in demand to correct someone's behavior for employee monitoring. Your employees spend much time chatting or surfing the Internet and less time working in the office, so that you have been put in a position where you couldn't keep confidential information inside the company. You should think about installing the best parental monitoring software to address the problem. The parental control software monitors your employee's activities and sends you the logs with desktop screenshots to via email or by uploading to an FTP server. In this way, you will have the opportunity of remotely checking logs and alerting your employee to settle the problem of lacking employee productivity while protecting your company.
You can easily configure the best parental monitoring software to run as Personal Monitor, Family Monitor or Employee Monitor, why do you hesitate to install it and start monitoring? You are sure of its necessity to have a parental control software on your Mac, just download the best parental control software for Free Trial now!
Few parents choose to use the parental monitoring software on their computers to keep an eye on their children though they are worried about the effects of the Internet on their children. Most parents don't think that they make so much fuss to install the software to spy them. Why don't so many parents want to choose this way to monitor and protect their children online? Actually, they think the Internet monitoring software must be complicated to install and use, and they are also worried that it may contain viruses or Trojan Horses to invade their computers or do other bad things. So choosing the safe and useful parental monitoring software seems extremely important for parents
Help Children Get Away from Online Dangers
Of course, good parental monitoring software continues to monitor efficiently to keep track of all activities on the Internet. The most important reason for parents to install the monitoring software is that it makes it possible for parents to know everything their children do on the Internet and help their children get rid of online dangers. For example, if your children are addicted to playing computer games, the logs recorded will quickly let you know what games they are playing, how long they are playing the games and more.
Various Features of Easemon Mac Keylogger Make Parental Monitoring Valid
Easemon Mac Keylogger is the most secure and professional web monitoring software for Mac which is provided now for all parents to monitor your children simply and secretly. It is very easy to use. After an installation that only takes seconds, this parental monitoring software for Mac begins to work automatically and silently. It logs all keystrokes and passwords typed on the keyboard, all websites that are visited on Safari, Firefox and Google Chrome, chat logs that are conducted on Skype, MSN, AIM and much more. All these functions allow all parents to watch whatever their children do on the Internet.
Parents Can Know More about Children with Parental Monitoring Software
Other reason why parental monitoring software is so important for parents is that young children spend less time having a heart-to-heart and face-to face talks with their parents when they grow older. Most children prefer to share what they feel on the Internet even with strangers instead of talking with friends because they don't think parents will understand them. With parental monitoring software, parents will know everything they do on the Internet secretly, which means that you will know all about what they are thinking about without being noticed by your children, because this Internet software for Mac works in a completely invisible mode on your Mac computer. And all logs will be sent to your preset email or FTP space, so you can easily check all information about the activities on your Mac remotely no matter when and where you want.
Any parent would want to make sure that their children are safe at all times. This includes the time that they spend online. As much as the internet has its advantages, there are perils out there that can really harm them. Also, as much as the parents would love it, it is almost impossible to keep children from going online. The only alternative is to make sure that their online communications are done in a safe way. This why, today, parental monitoring software have become an important part of a child's surfing experience.
What Are They?
Parental monitoring software are applications that are created to oversee the general safety and well being of children as they spend time online. They can be used to restrict, or totally deny, access to certain types of information and sites.
Where Can They Be Used?
Content control software can be used and installed on almost any, and every, device that can connect to the internet. Anything from smart phones to Mac computers have software that are specifically designed for them and can efficiently perform their tasks. They come ready to run on various operating systems and hardware configurations.
What Can They Do?
The basic concept behind using parental monitoring software is to keep an eye on the time that children spend surfing the internet.
But it isn't all as simple as that. The content control software that are available on the market are so advanced that it would take quite some time to cover all of their functions and advantages. But, to mention three main ones:
Blocking Unwanted Sites: If well configured, most content filtering software will be able to block sites that are harmful to children. The parents should take some serious time out and make sure that they install and configure their software in the correct and optimal manner.

Care: While the default settings may be able to cover the majority of the unwanted sites, care should be taken when having to deal with regional settings. Keywords that are used to block the sites should include those in the local language and dialect, for example.
Blocking Games: Most parents can be heard complaining about the time that their children spend playing online games. Parental monitoring software can help here too. Whether it is to block all games at certain times (to encourage children to study or spend more time outdoors) or certain games at all times (gambling, violent or age inappropriate ones, for example) configurations can be set to meet all requirements.

Care: Of course, it is almost impossible to keep track of all the new games and gaming sites that pop up every day. But, if the content filtering software also has a tracking module that keeps an eye on which sites and games the children are on, it will help the parents to manually block them.
Reporting: All the content control software and applications that are considered to be efficient have to have a reporting mechanism. Whether it is in the form of texts sent to parents' email addresses or mobile phones or those left on the computer itself as logs to be retrieved later, they should be accurate and state clearly all that has happened.

Care: There is no point of having reports if the parents do not look at them. They should keep a close eye and diligently go through all the information that is provided to them if they are to be used for their intended purposes.
---
On a final note, although it might seem like a good idea to keep track of children's online activity with parental monitoring software, the best defense is to educate them about safely surfing the internet. In case something goes wrong, it would also be advisable to keep an open communication line with them. That way, they will be able to tell their parents when they are faced with danger and uncomfortable situations while surfing online.
Tags: Aobo mac keylogger, best parental control software, best parental monitoring software, parental control software, parental monitoring software
Category: Articles and Tips