Best OS X El Capitan Keylogger for Professional/Personal Use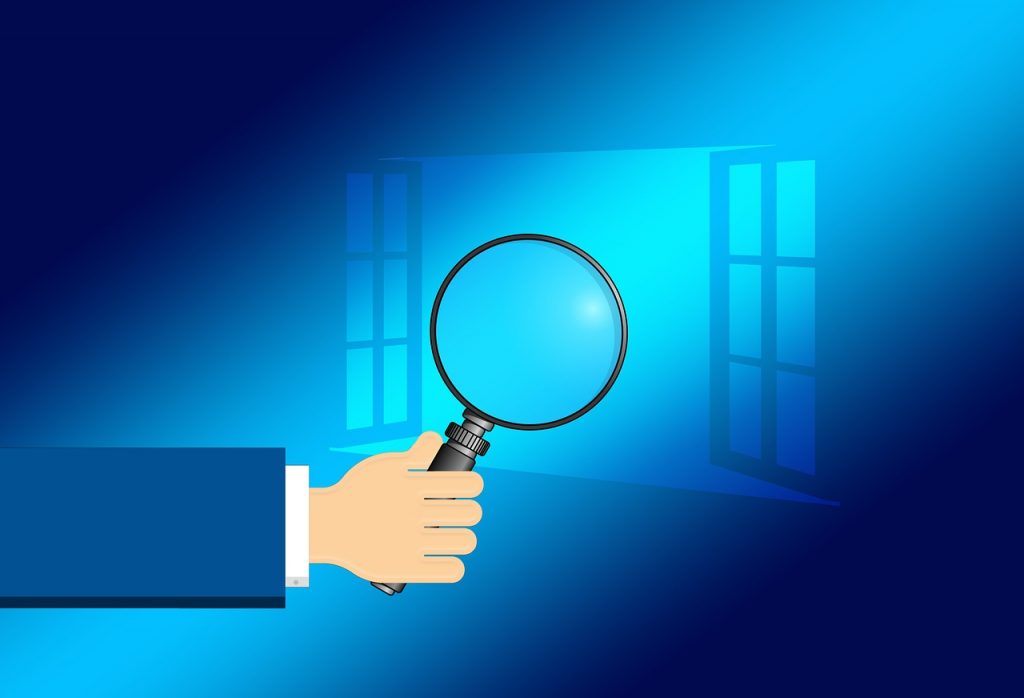 In today's fast-paced and intricately interconnected world keylogger software such as Amac OS X El Capitan keylogger can make a difference in your life. The applications of such software can be equally beneficial to both your personal and professional life. You may be wondering how so? How is it possible for Amac Keylogger to help you tackle your 21st-century problems. By using Amac OS X El Capitan keylogger, you don't have to be anxious about anything. Well, let's get right to the point, shall we?
Get to Know About Amac OS X El Capitan keylogger
Amac Keylogger is an essential OS X El Capitan keylogger in office as it helps you keep tabs on your employees and make good use of the statistics and results it provides. This is the only trusted and efficient keylogging software for Mac. With an easy-to-use interface, you can conveniently/easily note if anyone from your company is robbing you of your money in any deceiving way. If you can install CCTV-s for the safety of your company, you must also realize the potential of Mac vigilance software like Amac. Especially, given that in modern times all activities and transactions are technologically based, it is not that hard to swindle someone off their hard-earned honest money. So make sure you have the upper hand over your employees in order to ensure a better profit and a more secure financial prospect for your company.
Moreover, it is not just about money; It is often found that many of your staffs might be slacking off during the time of their work. Amac Keylogger will also help you out in this regard for it helps you determine how hard your employees have been working or whether they have been procrastinating important tasks and have been more active in social media networks such as Facebook and Twitter and Instagram and so on.
So install Amac's OS X El Capitan keylogger today. It is the best Mac vigilance software in the market without any doubts. In modern times it is not enough to simply block websites to shun your staff from access as there are lots of ways to unblock or hack into these blocked websites. Amac Keylogger can step into a frame in such scenarios and help you understand what your paid office workers have truly invested their time in. In addition to understanding the office scenario, this can also help you boost the performance and increase the rate of tasks performed.
Questions to Ask Yourself Before Using OS X El Capitan Keylogger
Now, let us move on to the private aspects of OS X El Capitan keylogger. There is a saying that a suspicious person is an unhappy person; well this saying is definitely more applicable when it comes to issues related to trust especially between parents and children. Amac Key logger can help you get rid of your doubts related to your children by the powerful and stealthy spy approach it is widely known for. Besides if you start questioning while the person is falsely accused it can bring about devastating consequences. So if you are having doubts, just simply install an OS X El Capitan keylogger on their computer and be tension free.
Ask yourself the following questions if you haven't realized the necessity of OS X EL Capitan keylogger.
Have you ever wondered how to monitor your children without letting them know?
Do you want to increase your company's productivity and eradicate the misuse of the company's assets?
Might have wondered what your employee is up to?
If you are having these questions floating in your head all day long, you might as well take necessary actions for it. And the best way is to install a keylogging application in the desired device. Aobo Keylogger is the most reliable OS X El keylogging software in the market. The product is user-friendly, can work invisibly, and is declared clean and safe by CNET and MacUpdate. The experience that you will have while using the OS X EL Capitan keylogger will be unparalleled without a shadow of a doubt.
OS X EL Capitan keylogger is the only trustworthy and reliable software for Mac users. If you are a worried parent who is conscious about your children's safety and prosperity or a boss who wants to keep an eye on employees constantly, then this is the perfect application for you. This software gives you the privilege to spy on the Mac computers visibly or invisibly. The information will be sent to you automatically and remotely via emails or FTP.
What Can OS X El Capitan Keylogger Do for You?
Keylogger software basically works by recording keystrokes. If you are looking for a keylogger for OS X El Capitan, Aobo Keylogger for Mac is definitely your preferred option. Reviews from previous customers will assure you about their service. Aobo products are of the best quality in the market and there is no other alternative software in the market for Mac OS as good as theirs. Mainly this software keeps track of the keystrokes, passwords, websites, social networks, chat conversations, IP address, etc. All these details will be recorded accurately.
Keep an Eye on Children's Mac Activities
The simplicity of OS X El Capitan Keylogger makes it the best in the market because it is really easy to install and use. Most of the senior citizens find it hard to adapt computer skills and to handle other latest technologies as well. So if you are anxious and want to keep track of your children's life, keeping an eye on their internet usage is the easiest but most efficient way.
Aobo Keylogger is able to provide you with that opportunity to find out all the truth. It is truly a parent's responsibility to monitor their children and keep them safe. This software allows you to track your children's activity without letting them know about it. You can download OS X El Capitan Keylogger free trial online and just give it a test run for a while. If you are satisfied then you can purchase the full product with a very little commission.
Monitor Employees with Mac OS X El Capitan Keylogger
OS X El Capitan keylogger software can be used by the employers of business companies to monitor their employees' integrity and ensure they are focused on their jobs. Statistics show that, in most of the companies, employees tend to use the Internet or the computer for their personal issues rather than searching for information related to an ongoing project, which greatly reduces productivity.
OS X El Capitan keylogging software is the best solution for monitoring. And if you research, you will come to know that this is the only reliable and operable software for Mac computers. The handling of the software is really easy. You don't have to be an engineer to operate this. Key logs collected from your employees' computers will be sent directly to your email. You can order online for Aobo products or contact them today for OS X El Capitan keylogger.
---
If you are having second thoughts about our OS X El Capitan keylogger, then just simply try the free trial version first. You can also check out the reviews from their former customers and be ensured about the efficiency of their software engineers.
Tags: keylogger software, keylogging software for mac, mac vigilance software, os x el capitan keylogger, surveillance software
Category: Articles and Tips