macOS Sierra Spy App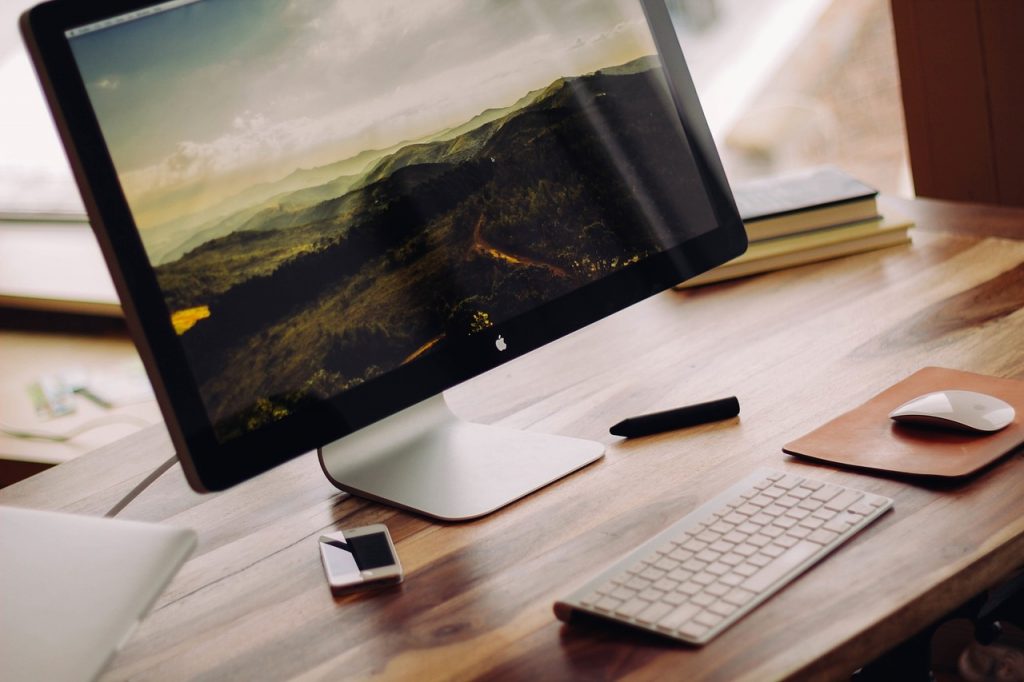 macOS Sierra spy app will be the first spy app for macOS Sierra, which was unveiled at the Worldwide Developers Conference on June 13, 2016, as the next-generation Mac operating system. The pros and cons of macOS Sierra have been much debated on the Internet. However the debate is, macOS Sierra can still be the most wanted Mac for Apple fans when macOS Sierra launches this fall. Numerous parents or employers may be in need of the most useful macOS Sierra spy app for the forthcoming new macOS Sierra.
What's New about macOS?
Apple chose to do away with the OS X name in favor of the new "macOS" name to bring the Mac operating system in line with iOS, watchOS, and tvOS. What amazing features on earth will macOS Sierra provide with users?
Auto Unlocking
The computer can be unlocked automatically when the user wears a paired Apple Watch.
Universal Clipboard
The clipboard can be shared across nearby macOS Sierra and iOS 10 devices for cut, copy and paste.
iCloud Drive
iCloud Drive can sync files located in Documents directory, desktop, and iCloud Drive directory, as well as upload and delete old files as the computer runs out of space.
Apple Pay
Apple Pay will be made available to online shops, and users can authenticate purchases through a connected iPhone or Apple Watch.
Windowing Enhancements
Applications that support multiple windows will support multiple tabs within a single window, e.g., picture in picture, a miniature video player.
Siri Integration
Users can access Siri via Dock, menu bar or a keyboard shortcut. Results are interactive and can be dropped into other applications.
Photos
Photos group similar pictures together using faces, locations, and object recognition to create "memories", which contain picture slideshows with transitions and music.
Apple File System
Apple File System (APFS) is intended for solid-state drives and flash memory and will adopt several features in file systems such as ZFS and HFS Plus and supplementary software.
The Most Efficient macOS Sierra Spy App
As the most efficient and powerful Mac spy app, macOS Sierra spy app not only runs invisibly and undetectably under Mac operating system but also monitors almost all the activities on the target macOS Sierra. macOS Sierra spy app will also create an activity report and send the report to users by Email or upload the log into FTP space remotely.
The features of macOS Sierra spy app:
Monitor in an Invisible Mode
Capture all Keystrokes Typed
Log Every Password Entered
Keep Web History on macOS Sierra
Record IM Chat Conversations
Log Email Content on macOS Sierra
Record Social Network Activity
Take Screenshot Periodically
Track Locations by IP Address
Send Logs Remotely to Email
Upload Logs Remotely to FTP
Support Multiple-User Monitoring
Install and Use macOS Sierra Spy App Simply
Set Password for Better Protection
Automatically Run on macOS Sierra
Wide Usage of macOS Sierra Spy App
macOS Sierra spy app is specially designed for spying on macOS Sierra computers secretly, which can be used in many places such as school, home, office.
Employee Management
It will cost the employers a lot if the employees always conduct non-work activities with office macOS Sierra during working hours. With macOS Sierra spy app, employers can improve employee performance and productivity by knowing whether employees are surfing the inappropriate websites, chatting with others on Skype/iChat, and then taking corresponding actions such as reward or punishment.
Parental Control
With macOS Sierra spy app, parents are able to monitor remotely what children are doing with their macOS Sierra. For example, parents can teach children to recognize and handle dangerous situations once parents detect that children have made friends with potentially dangerous strangers online.
---
As the most efficient and undetectable Mac spy app, macOS Sierra spy app gives you full control over whatever activities conducted on the target macOS Sierra. With macOS Sierra spy app, both life and work get much easier in that you're able to bring up children or supervise employees easily by monitoring their Mac remotely in the long term.
Looking for a more professional employee monitoring solution for Mac?
Tags: Mac operating system, mac spy app, macOS Sierra, macOS Sierra spy app
Category: Articles and Tips