How Mac Monitoring Software Benefits You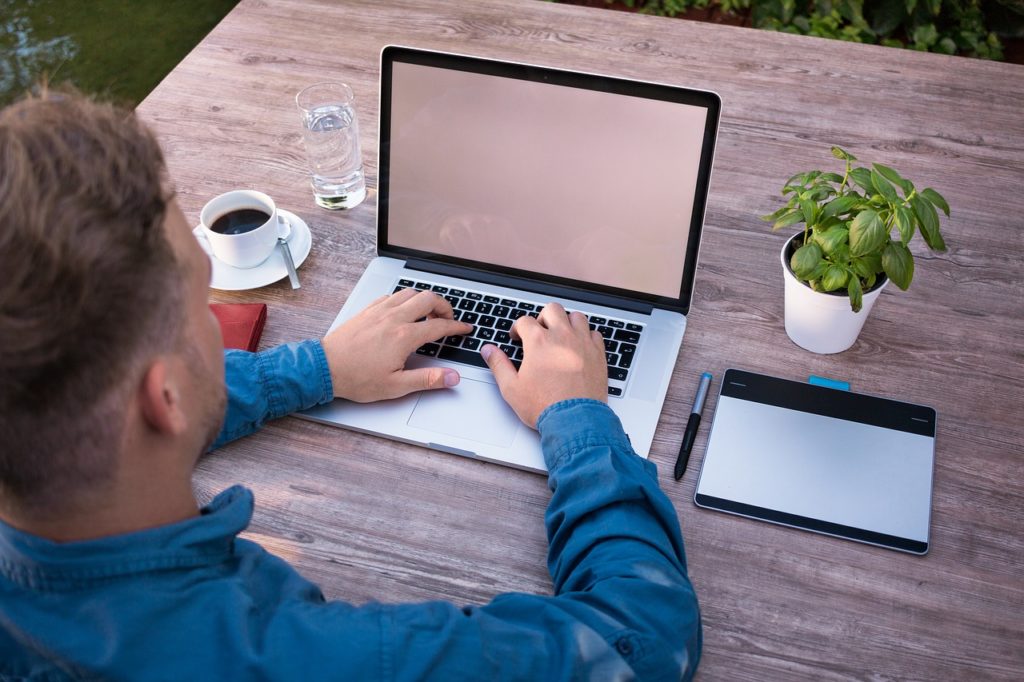 The Mac Monitoring Software also refers to the keylogger or spy software which can record every activity on the Mac, which will benefit a large number of people such as family members, government facilities, educational institutions, and business administrations. Amac Keylogger is one of the smartest Mac Monitoring Software that can run stealthily and imperceptibly in the background without being noticed on the Mac.
Why Choose Mac Monitoring Software?
Most people choose Amac Keylogger as their Mac Monitoring Software because of its powerful logging function. It can benefit a lot of people to administrate their employees, monitor their kids online, or protect some important files on their Mac. Here are some benefits that Mac users can get by using Mac Monitoring Software:
Parents and educational institutions often use Mac Monitoring Software to make sure their children's safety online. As we all know, children usually visit sites, download viruses inadvertently all just out of their great sheer curiosity. Amac Keylogger can help them monitor their children's view online at any time. It can log all the keystrokes typed on the Mac, including logging the websites visited, the conversations of chat rooms, private space, and the emails typed at your end. Furthermore, Amac Keylogger Professional can even log the passwords on the websites, private spaces, mailboxes which are typed on the Mac.
In addition, this Mac Monitoring Software allows administrators to manage their employees easily. It can make them know what web pages are being visited, what programs have been used or even chat conversations. The boss can also customize the period about how often the screenshots, reports can be sent to your email or FTP. Therefore, it will benefit the business to make their supervision and administration more effective.
Looking for a more professional employee monitoring solution for Mac?
Check Out Easemon for Mac Right Now!
Besides, Amac Keylogger is very easy to install. No matter you are tech-savvy or not, you can install it quickly by our installation guide, and there is a free trial of this Mac Monitoring Software that you can download it first to experience so that you can get its benefits by yourself.
A free Mac monitoring software program can help you know for sure whether you suspect your employees of accessing unwanted websites or your children of having a problem. Using such tools can make life a lot easier if you want to find out what a Mac is being used for. Aobo Keylogger for Mac is a piece of excellent free Mac monitoring software designed for monitoring computer activities of someone you suspect.
Find Hard Answers Easily with Free Mac Monitoring Software
Aobo free Mac monitoring software is a powerful tool that solves a lot of difficult questions. Is my secretary reading my email? Are my underage kids viewing porn on the computer? These are tough questions, and you may not like the answers. However, you definitely would like to get the answers.
To get the answers, you need a keylogger tool that you can install on the suspected Mac and wait and watch. Mac monitoring programs work by secretly logging all keystrokes made on that computer. In this way, all chats, emails typed, searches made, and passwords entered are recorded by the free Mac monitoring software. You can view these logged strokes to see what your suspect has been up to. In any case, all your doubts will be wiped out.
Find the Solution Easily with Free Mac Monitoring Software
Aobo(Amac) Keylogger for Mac works undetected, so keeping an eye on your employees or kids' activities is not a problem. Once the keylogger gives you hard evidence of inappropriate behavior, you can take the appropriate action to resolve the issues without any inhibition.
One more solution is Easemon for Mac, which does much better if you only have a short-term monitoring plan or want to set up employee monitoring software on multiple devices than Aobo(Amac) Keylogger for Mac does. Easemon is easy to set up on a vast amount of target computers. What's more, it offers flexible, distant and multi-user management for logged data and employees computers.
Suspecting someone is fine, accusing them without proof – not so much. Thanks to Aobo(Amac) Keylogger for Mac you don't have to accuse anyone; just prove the facts. You can use this free Mac monitoring software to see (and show) the user's activities in detail. So when you confront the culprit, you do it the right way – with undeniable evidence.
Secret Screenshots Since Seeing Is Believing
There's only one way of absolutely knowing something: seeing it yourself. In addition to secretly logging keystrokes, Aobo(Amac) Keylogger for Mac also has the incredible capability to send you screenshots of the target Mac. Each screenshot is evidence of what's happening on a certain computer. Whether it's a pornographic video or a restricted file, the secret screenshot will let you know what's playing.
Aobo(Amac) Keylogger for Mac plays multiple roles – an adult supervisor, a watchdog, a private detective – what role would you have it play? It's up to you how you use this powerful, easy-to-use Mac monitoring system.
It's Your Right to Know What's Wrong
There are a lot of good reasons for suspecting people you work with or live with. Many times, it's your responsibility to use a system to monitor their activities. In any case, you have the right to find out whatever it is you want to find out with free Mac monitoring software. With the Aobo(Amac) Keylogger for Mac, you have nothing to worry about.
Try Free Trial Before You Buy It
If you're looking for free Mac monitoring software, you're not alone. The best way to go is to avail the Aobo(Amac) Keylogger for Mac free trial. The three-day trial is an excellent way to see this fantastic Mac keylogger program in action. It works just as brilliantly as the full version except for logging passwords.
---
With this keylogger in place, deleting browsing history and other tactics won't work. If someone is up to something, you'll find out. Undetectable and reliable, Aobo Keylogger for Mac silently tells you all you need to know. The free Mac monitoring software is easy to download, install and use. As a parental control and anti-theft security, Aobo Keylogger for Mac and makes your life immeasurably easier. Just find a reason to use it.
Tags: amac keylogger, mac monitoring software, monitoring software
Category: Articles and Tips