Best Keylogger for iPad – Jailbreak vs No Jailbreak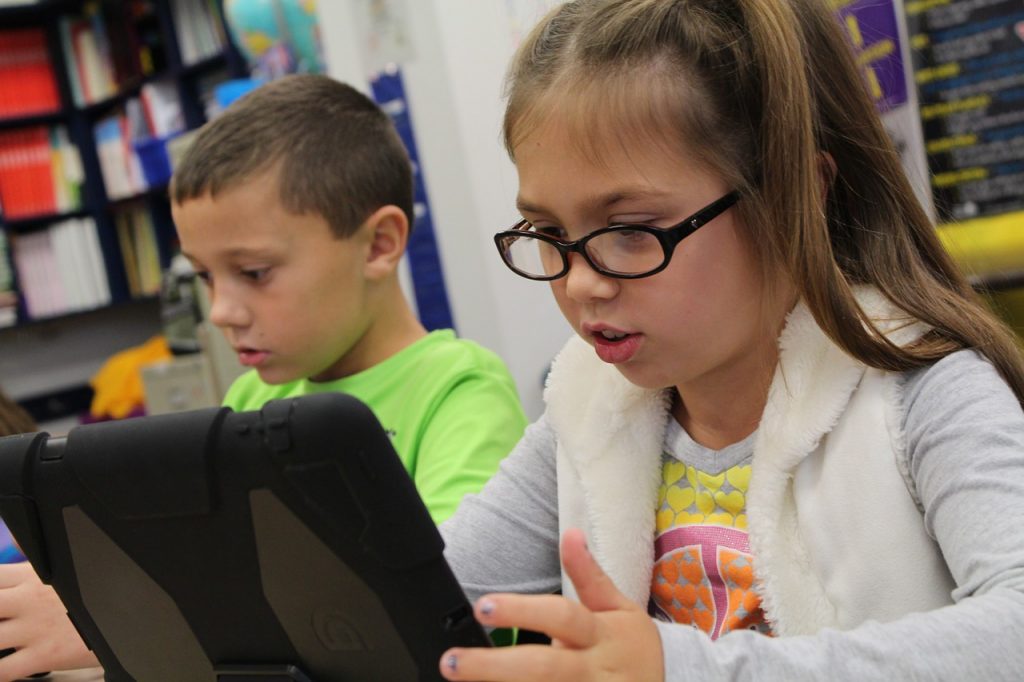 Keyloggers for iPad are monitoring programs that allow you to secretly watch your children's iPad device activity. Using a Keylogger for iPad, you can monitor various activities on the iPad, like keystrokes, chat messages, text messages, web searches, emails, and more. It also lets you see what apps your kids are using. In this article, you'll learn the best keylogger for iPad – Jailbreak vs no Jailbreak.
What Can You Do with an Apple iPad Keylogger?
Monitor Who Gets Your iPad
The hidden iPad keylogger app records and monitors user keystrokes, capturing every website URL, log-in name, password, and social media username and sending them to you. If you have installed the keylogger application on your iPad, you will know who uses the device, even if it is stolen.
Parental Control on iPad
If you're a parent, you know the importance of keeping your child safe online. But with so many digital devices and apps, it can be hard to keep track of what your child is doing. Fortunately, there are tools like a parental control iPad keylogger that can help you monitor your child's digital activity. With a keylogger, you can see all the websites and apps your child has been using, as well as what websites they visited, who they contacted, and what chat messages they sent. You can also set limits for how long your child can use the iPad each day or block certain apps or websites altogether. The keylogger also alerts you to any suspicious activity, so you can keep an eye out for potential online predators, scams, cyberbullying, inappropriate content or apps, or other dangerous behaviors. With a parental control iPad keylogger, you can have peace of mind knowing your child is safe online.
Best Keylogger for iPad after Jailbroken
In order to use the iPad keylogger app, you must jailbreak your device because Apple iOS has restrictions. After jailbreaking, you get root access to your iPad/iPhone, and you can install various tweaks from the Cydia store. iKeyMonitor is the best keylogger for iPad after Jailbreaking, which can record all the keystrokes, including chat messages, sms, web searches, and more.
The Features of iKeyMonitor Keylogger for iPad(Jailbroken)
Record Chat messages
Record every short message sent and received on iPhone and iPad.
Record Keystrokes
Record all the keystrokes on the iPad, even the passwords you typed.
Record Websites
The iPad monitoring software will record websites visited with Safari.
Record Screenshots
You can see what's going on through the screenshots of the iPad desktop.
Track GPS Locations
Show a history of where the phone holder has been with GPS tracking.
Stealth and Undetectable
The iPad Keylogger will run in stealth and undetectable mode.
Faqs of iKeyMonitor keylogger for iPad
Can the iKeyMonitor keylogger for iPad be detected?
iKeyMonitor keystroke logger for iPad icon will be displayed on the home screen by default, which can be disabled from settings. You can choose to display it or not according to your parental control needs.
Can you install the keylogger for iPad remotely?
No, iKeyMonitor for iPad must be physically installed on the target device.
Do I have to jailbreak the iPad to install the iKeyMonitor keylogger for the iPad?
Yes, you need to Jailbreak your iPad before you try the iKeyMonitor. Go to Jailbreakguide to check if your iPad can be jailbroken.
Is there a Keylogger for iPad without Jailbroken?
The simple answer is "No." Apple has a strict security policy on ios devices such as iPad. Unless your iPad has been jailbroken, there will be no way anyone could get a keylogger into it or operate one if they did. So for the best keylogger for iPad, you may choose iKeyMonitor, but you need to Jailbreak your iPad before you try the iKeyMonitor. If your phone is not jailbroken, you can select other parental control apps, such as Alertbird kids tracker.
Parental Control App without Jailbroken
Although there is no keylogger for iPad without jailbreak, you can use a parental control app such as Alertbird keyboard – Kids tracker to monitor the inputs on the iPad and get alerted on dangerous words. You can remotely monitor kids' searched terms, inputs, and chat messages and get alerted on dangerous words.
The Features of Alertbird Keyboard – Kids Tracker
Monitor searched terms
Remotely monitor searched terms and send chat messages to protect them from online threats.
Track input words
Alertbird Keyboard will monitor kids' input for dangerous keywords with the built-in category.
Get alerts
Get alerted on trigger alert words by push.
Conclusion
I'm sure that after reading this post, you will be able to pick the best free keylogger for iPad, no matter with Jailbreak or no Jailbreak. iKeyMonitor keylogger for iPad is the best monitoring app that allows you to monitor your kids' iPad activities to protect them from online dangers when their devices are jailbroken. If their device cannot be jailbroken, I recommend you try the parental control app without jailbreaking – Alertbird kids tracker. It is an excellent monitoring app for you needing to monitor an iPad without being Jailbroken.
Tags: apple ipad keylogger, iPad keylogger, iPad spy, ipad spy software, iphone keylogger, iphone spy, keylogger for ipad 2, who use keylogger for mac
Category: Articles and Tips