Monitor Your Computer With Keyboard Logging Software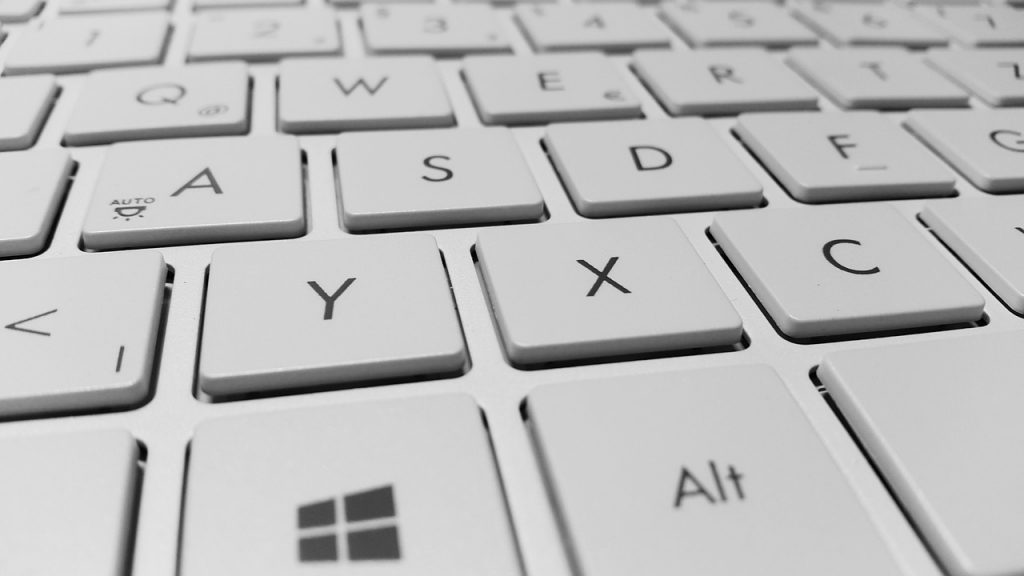 The keyboard logging software is essential for you to monitor your computer use. Do you know what happens on your home PC when you are away? Or do you want to know what your child uses the home computer for when you are not at home? Easemon PC Keylogger is an invisible keyboard logging monitor and recorder that can be used to monitor what happens on your computer. Now let's view what this keyboard logging software can log on the keyboard.
The Features of Keyboard Logging Software
Log Passwords Typed
The keyboard logging software works in an invisible and undetectable mode to log all the keystrokes typed on the keyboard. Easemon PC Keylogger is the only keylogger that provides passwords logging feature for all users. It can log all kinds of passwords typed on the keyboard such as game password, Facebook password, Yahoo password and so on.
Keep Instant Messages Entered
The keyboard logging software can also log the instant messages typed on the keyboard. Easemon PC Keylogger records all instant messages chat conversations typed at your end, so you can know everything about what is talked on the PC.
Log Chat Conversations Typed
The keyboard logging software can also log and monitor all chat conversations typed on the keyboard. Easemon PC Keylogger records all chat conversations conducted in iChat, MSN, AIM, Skype, Facebook and more. Because chat on the Internet is very popular in our modern life, with Micro PC Keylogger, you can easily keep track of every chat logs typed.
Track Websites Visited
The keyboard logging software can also log the websites typed on the keyboard. Easemon PC Keylogger records all websites visited in Safari, Firefox, Google Chrome. It will record the websites link location automatically even the web pages don't open.
Record Keystrokes Entered
Easemon PC Keylogger also records the title, date and time about the keystrokes, so you can know more clearly about who used your computer and what they used it for.
Capture Screenshots
Easemon keylogger for PC captures screenshots of desktop activities on a preset time interval. You can also set up the screenshot capturing feature by alert words.
How Is Keyboard Logging Software Useful?
Know What Happens on Your Own Computer
Some people may use your computer for inappropriate activities when you are not around your own computer. If you install the keyboard logging software in advance, you can know what happens on your PC, and take the corresponding action to solve the possible problems.
Protect Children's Online Safety
Children can access various content online by using a computer. The Internet is a double-edged sword. Children can learn a lot of knowledge online, but they may also access much inappropriate content there, such as cyberbullying, pornographic content, violent games, etc. Besides, some online sexual predators may pretend to be teens who have the same interest as the kids and make friends with them. More horrible dangers may follow.<.p>
If your kids are using a PC, it may be necessary for you to install some good keyboard logging software. On one hand, you can monitor children's online activities and prevent any inappropriate behaviors, such as cyberbullying others, visiting porn websites. On the other hand, you can detect whether suspicious guys contact your children and take action if necessary.
Improve Employee Productivity
A survey showed that 40% of employees surf non-work related websites during the working time, such as online shopping sites, online games, social networking sites. Such behavior may decrease employees' productivity and waste company resources. Meanwhile, some irresponsible employees may sell confidential business information to the competitors in exchange for their own benefits. This may bring huge loss to the company.
By using the best keyboard logging software such as Easemon, employers can know which employees are not working hard and wasting the company's resource. Employers can take appropriate measures to punish them. Also, it's easier for employers to catch insider threats who are acting against the company.
---
With Easemon PC Keylogger, which is the best keyboard logging software for Windows PC, running secretly on your PC, you will add security, backup, and control to protect yourself or your children when you are away.
Tags: keyboard logging software, micro keylogger, micro pc keylogger, pc keylogger
Category: Articles and Tips