Internet Filtering Software to Block Porn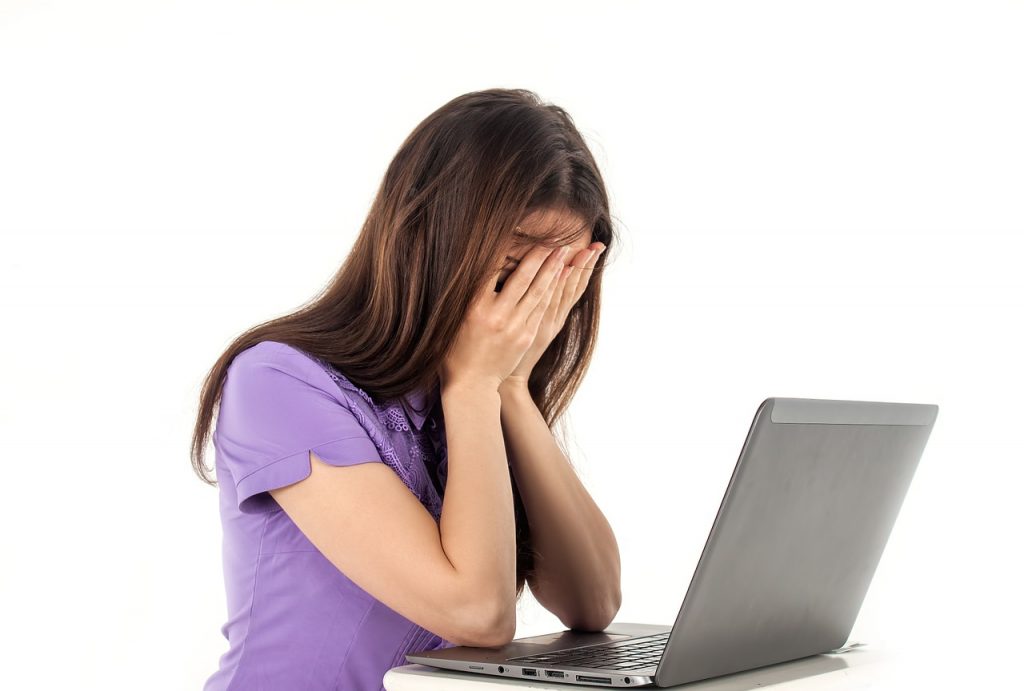 Internet Filtering Software will facilitate people to cope with pornography on the Internet and provide both themselves and their children with a safe online environment. Read the article to see how it works to prevent porn websites and protect children's online safety.
Prevent Porn with Internet Filtering Software
We have to admit that the Internet is an incredible information tool, from which we are able to reap lots of fruits. However, as the famous proverb goes that no garden has no weeds. It also bothers us a lot. We are facing an epidemic of pornography on the Internet. With the click of a mouse, anyone, at any age, at any time can view porn online, let alone the vulnerable kids who are not restricted with Internet Filtering Software.
According to a study, 1 in 5 children will run into sexual and violent content online. This often happens when they are just innocently surfing around. And we always come across this situation that when we look for something like shopping for clothes, some perverted sites will come into sight.
The Features of Internet Filtering Software
You are supposed to know the biggest step you have to take is to find a cure. Yes, Aobo Web Blocker – Porn Filter is where it begins. Internet Filtering Software will automatically block porn websites. Thus your kids have no access to the unhealthy sex materials. Aobo Porn Filter also blocks the unwanted website by keywords and URL, which enables you to get rid of the annoying information. If you want to prevent your kids from frequently playing computer games, the Internet Filtering Software can provide you another function-blocking games and programs.
Once your child is exposed to porn there is a chance that they may start an addictive habit, which will lead to a terrible consequence. Therefore, as parents, it is imperative for you to protect your children from adult materials. If you do not want the Internet bothers you anymore, you'd better install Internet Filters onto the home computer. Applying Aobo Porn Blocker can not only protect your kids from the countless harmful websites but assist you to resist the temptation of porn content on the Internet.
How to Find Good Internet Filtering Software?
Internet Filtering Software also refers to web blocking software that is designed to manage web access and content for stronger security and control of web surfing. It is widely used on the Internet to filter some risky web contents. However, there are pieces of Internet filtering software on the market that it is difficult for us to find a good content filtering of Internet software as soon as possible. Here I will share several methods with you guys about how to search a good Internet filtering software, so you can find what you want quickly.
It Must Be Easy to Install And Use
Good Internet filtering software must be easy to install and use. It only needs as soon as several minutes of the complex installation program to set up on your computer. Besides, it also should be easy to use even you do not know computer very well. It means that the filter can run and block automatically without many operations you have to operate on it.
It Must Have A Powerful Blocking Function
Good Internet filtering software must have a powerful blocking function that can block the websites you do not want to visit. What's more, it also needs to block porn websites automatically. If you want to block other websites, you just need to type some keywords into the filtering software, it will run automatically to filter these websites which contain these typed keywords. When you choose Internet filtering software, you should know that a powerful Internet content filter can not only block websites but also can block any games or applications you do not want to use.
It Must Be Economic And Effective
You don't need to install the filter to every account to put it to effect to all users. Just with a simple click, you can provide network-wide protection for all users on a computer. Therefore good Internet filtering software will be more economical and more effective for users.
Block Inappropriate Websites with Aobo Filter for Mac
Aobo Filter for Mac is an Internet filtering software that is designed for Mac users to block the websites which they don't want to visit, and it can also be used to block any games and applications that they don't want to start up. It's blocking function is very powerful and it is easy to set up and use. It can finish setting up in several minutes, and you just need to start up the Mac and then the filter will run quickly in stealthy mode. Besides, if you use the Aobo Filter for Mac, you can apple one filter for any users on your Mac easily.
A couple of years ago, it was extremely easy to accidentally stumble upon pornographic material online, especially for the young, innocent minds sitting behind the computer screen. In the present times, however, something like this happening has a very low probability because all internet search providers have an Internet filter installed.
This filter was specifically designed specifically to hide the darker side of the World Wide Web. Unfortunately, the battle between the good and the bad side is like a cat and mouse chase, with neither side willing to give up.
In other words, websites with adult content may find ways to trick such web filtering software into getting their message across. For example, websites which distribute illegal software may find it profitable to have advertisements related to adult-oriented material, along with spyware and additional malicious software that is directly downloaded to your computer.
However, the use of an Internet filter isn't limited to banning adult content. Offices and workplaces can install such type of software to prevent internet abuse, which generally results in productivity loss, and generally leaves the office computers more susceptible to getting infected with viruses, spyware, adware, and other malicious content. This costs the firm an average of $5000 a year.
---
Software like Aobo Internet filter software can prevent such costs from occurring, and gives the owner, whether, and individual or a company, peace of mind. Parents will no longer have to keep an eye on what their children are clicking on, and will know that all they'll be getting online is informative. Companies will be more than happy to know that their employees are working to their full potential, and the bandwidth is not being wasted by the workers. And saving out on virus removal costs for both kinds of customers will be just icing on the cake.
Tags: aobo web blocker, block porn websites, internet filtering software, internet filters, porn blocker, porn filter
Category: Articles and Tips