Block Porn Material with Internet Blocking Software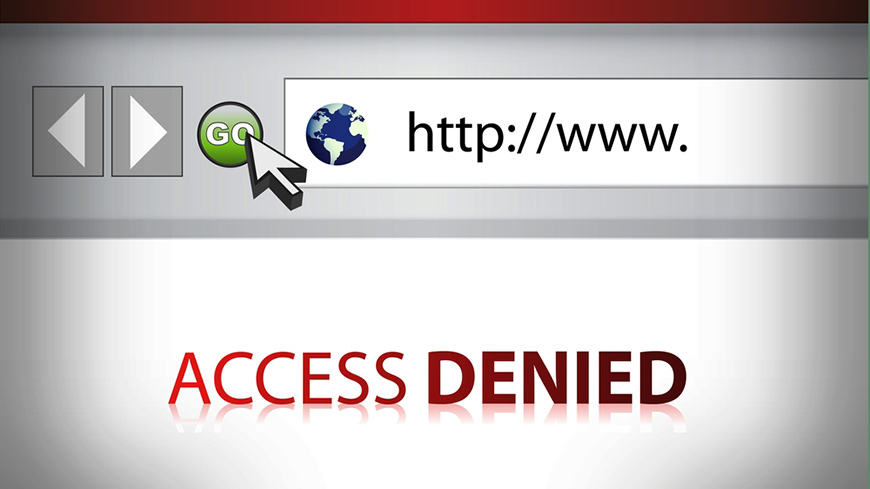 Easemon Porn Filter, the professional Internet blocking software must be the best choice for you to block anything inappropriate that you think. Most people think the Internet is a good place to share. People can find and share whatever they want on it, so there are so many resources around us. It is a good thing to some extent. However, it is dangerous if taking security online into account. As we all know, the Internet is full of different information good or bad. The most disturbing thing is so much porn material existing on the Internet which does harm to many people, especially youngsters. You need internet blocking software for parental controls.
Block Porn Content with Internet Blocking Software
This professional Internet blocking software is widely used to help all PC users block porn material online. For example, it has some default websites which are common porn sites. After installing the porn blocking software for PC, it will block porn websites by default if your kids want to visit inappropriate websites.
Block Websites by URL or Keywords
Aside from blocking porn content automatically, it provides simple and flexible blocking features by URLs or keywords, which means that not only porn sites can be blocked by default, but any websites can be blocked as well by putting the URLs or keywords that you want. Any offensive websites both brand new or old can be blocked by using this clever filtering feature. Therefore, with this Internet blocking software for PC, your children or other family members will be far from all porn materials.
Work in an Invisible and Secret Mode
Viewing porn information has a bad and dangerous impact on the growth of young people, so all of us, not only parents, should pour more attention to children who like to seek porn information online. At the same time, they are so sensitive that they are secretive to you about what they often do on the computer, so what could you do? The Internet blocking software helps you solve this problem since it runs in an invisible and secret mode so they can't find that you are monitoring all their activities on their computers and it shows the server error instead of telling them the porn sites are blocked by the software.
Monitor Everything in Detail
Last but not least, the Internet blocking software monitors and records all websites visited from IE, Firefox, Google Chrome, so you can know more about what websites are often visited and what kind of websites they are. If you don't think some web pages are safe and appropriate to view, you can also add its URL or the keywords to the blacklist to help you block it automatically.
Log typed messages, accounts, and passwords
Log both sides of messages in Skype, AIM, Adium and iMessage
Record websites visited in Safari/Chrome/FireFox
Track websites visited in Private browsing mode or Incognito Mode
Calculate how long an Application has been used
Correlate application logs with captured screenshots
App report by user to detect who are wasting work time
Take a screenshot when a keyword is triggered
Play the captured screenshots as a slideshow
Multiple notifications based on Alert categories
Send out notification emails periodically
View logs online anywhere
Export/Print logs as archive or evidence
Remotely update or uninstall EaseMon Client
Remotely Log Out, Restart, Shut Down the target Computer
Stay invisible and undetectable
Monitor both Local and Network Users
---
A child-friendly internet blocking software program is useful for parents to protect children from porn, limit access to inappropriate websites and monitor everything on the computer. For more experience, you can download the Easemon Porn Filter free trial to have a try!
Tags: Aobo porn filter, block porn material, blocks porn websites, internet blocking software, porn blocking software, porn blocking software for pc
Category: Articles and Tips