How to Protect Your Child Against Internet Predatory?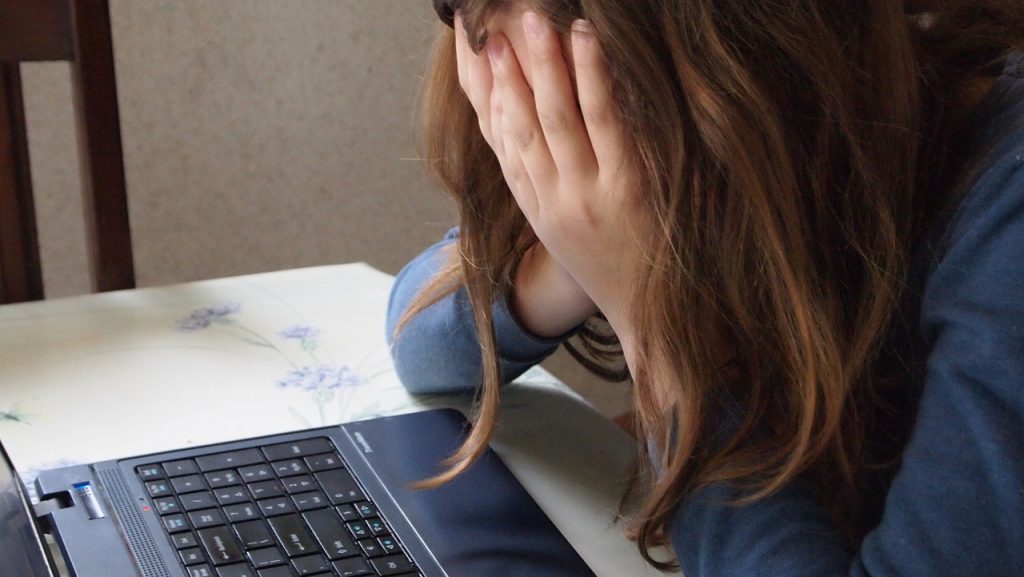 Want to find an effective Internet parental control software program to protect your child against Internet predatory? Nowadays, parents are very conscious about their children using the internet. There are many predators meandering around the internet making children as their victims. Parents want to save their children from these man-eaters, but they cannot be there for their children all the time. The Internet has both good and bad sides. It depends upon us which side we choose.
The Necessity of Protecting Your Child Against Internet Predatory
The cyberspace is just a paradise for online predators. It provides them with 2 big advantages. First, it is fully anonymous, and second, it provides an unprecedented level of access to endless kids and teenagers who are active to chat online. According to online victimization research carried out by NCMEC, one in five children who use the social network has been approached over the Internet by pedophiles.
The Internet contains stuff that should not be exposed to children, such as pornography, violence, gambling, internet predatory, etc. In fact, this stuff should not be exposed to anyone. It is the fundamental duty of the parents to take some serious steps to save their children from this massive disruption.
The most common problem with children is overusing the internet, therefore not showing up in schools and getting bad grades. To protect your child against internet predatory, you may need the best parental control software.
How Parental Control Software Protects Your Child Against Internet Predatory
How to keep children away from online predators is a headache problem for most parents. Children need to access the Internet to contact their friends and learn new things. However, the Internet is full of dangers such as online predators. Therefore, parents need to take necessary action to ensure that their kids are kept away from online predators.
There is parental control software that parents use to protect their child from dreadful internet activities. To help protect us and our family, Micro Keylogger is one of the best parental control software. It is the software which you can easily install on your computer or your child's personal computer. This software protects your child against Internet predatory by doing the following activities:
Blocking internet program
It controls access to particular programs on the internet like email, chatting software, sharing files, etc.
Filtering the internet
It lets you choose specific websites only that you want your child to view.
Monitoring the Internet
It monitors everything your child does on the internet, including keystrokes entered, websites visited, chats, clipboard history, and more other activities.
Use Easemon to Keep Children Away from Online Predators
Predators online have been a big issue among parents for a long time. In order to make young kids stay away from online predators, parents are necessary to control their young children's computers. For Mac users, our experts advise parents to do in the following ways to control children's computers.
Firstly, use Easemon Keylogger for Mac to bock the inappropriate sites in the young children's Mac machines. Most of the young kids are easily seduced by the predators online just out of curiosity about porn. Parents should block porn websites through Easemon Internet Filter for Mac and give your young children the right guidance about sex.
Secondly, enable the logging feature of Aobo Keylogger for Mac to monitor the activities that happen on the young children's computers. This keylogger for Mac enables parents to clearly understand what their innocent children use with the computer. If there are evil strangers trying to get close to their dewy-eyed kids, parents can prevent the tragedy from happening in time.
Parents might have to worry about one major anxiety. They should make sure that their children are not disabling the restrictions of the parental control software. They can also choose the care group in the software program that really matches their understanding of safe content. For many parents, Internet parental control software has proven to be the only way to allow their children to use the internet without worry.
---
In a word, parents should control their young kids' Internet use in the above way using the Easemon keylogger for Mac. Only in this way, can they effectively protect children away against Internet predatory.
Tags: internet parental control software, Protect Your Child Against Internet Predatory
Category: Articles and Tips