How to Check Employee Internet Usage at Workplace?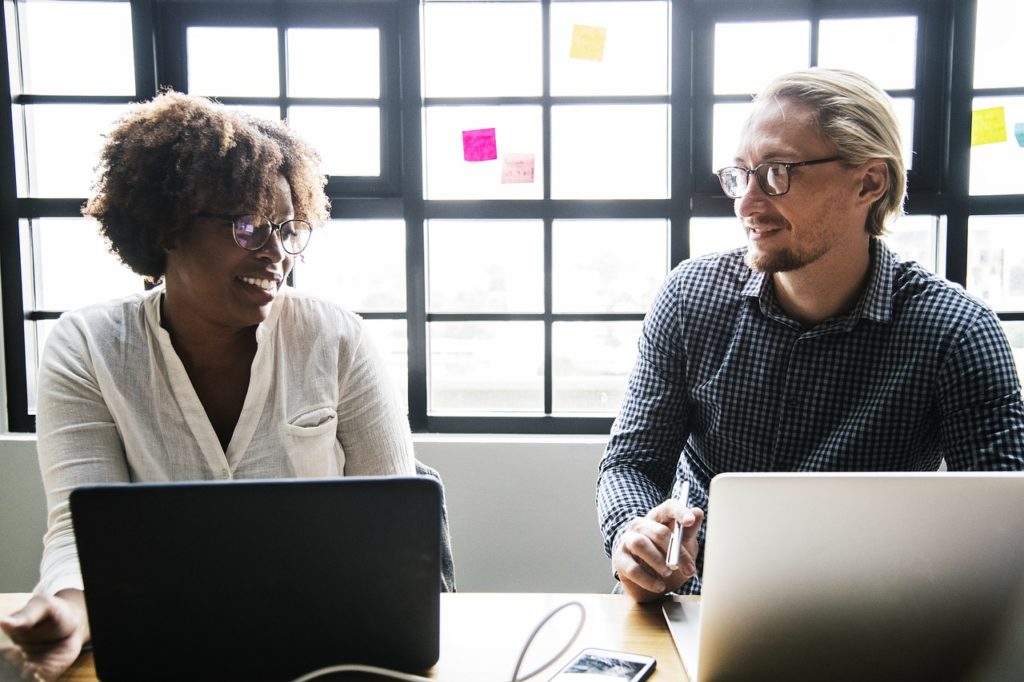 It's every employer's responsibility to control and check employee Internet usage to increase employee productivity and protect business confidential information. Easemon is such employee monitoring software which helps you identify whether your employees are misusing or overusing the Internet at the workplace by providing you with Internet monitoring functionality to check employee Internet usage.
The Problems Which Cannot Be Overlooked
Apart from rendering the company Internet network vulnerable to malware, unrestricted employee Internet usage can lead to reduced or complete loss of productivity, harassment liabilities and security risks. Since employees cannot choose or decide to restrict their Internet usage at the workplace, the challenge then falls in the hands of you, the employer to ensure that the workforce remains productive and focused all the time.
With Easemon employee monitoring software, you can monitor your employees' Internet activities including visited websites like gaming sites, online shopping sites, and video sites. Moreover, Easemon app can also help you check employee chat conversations including IM chats such as Skype and Facebook.
Why Should You Check Employee Internet Usage?
It's the responsibility of an employer or administrator to ensure that whatever employees do especially with company resources during working hours adheres to company policies and is positively beneficial to the company. Allowing your employees to spend most of their work time on frivolous sites can have serious effects on employee productivity. Also, as per most company policies, company computers should not be used to access abhorrent websites as this can lead to serious legal risks which may include expensive lawsuits.
To ensure that company information is secured, the company remains productive, safe from legal liabilities and upholds employee discipline at work; you should consider monitoring software like Easemon to check employee Internet usage.
Key Features of Easemon Employee Monitoring Software
Easemon is a piece of centralized employee monitoring software that is designed with all-around features. These features include:
Keystroke Logging
Easemon enables you to monitor and records all keystrokes typed on the company provided Internet device. This includes composed emails, typed messages, accounts, and passwords, entered command keys i.e. enter/space, etc.
Instant Messages Chat Logging
Easemon checks and records both-side text conversations in chat apps like Skype, Facebook, WhatsApp, etc.
Monitor Visited Websites
With Easemon, you are able to monitor which sites your employees visit as it keeps tracks of URLs visited using the monitored device.
App Monitoring
Easemon has an app monitoring feature which allows you to monitor your employees' app usage. It will clearly show you which apps your employees used and also help you to identify serious employees and those that only goof around.
Capture Screenshots
Easemon employee monitoring software captures screenshots automatically especially when a preset keyword is triggered. This will help you visually check employee Internet usage and consequently, know how to restrict employee Internet usage.
Notification via Email
Easemon sends you an email notification whenever a specific activity is detected so that you can take appropriate action as soon as possible.
With all mentioned above, you can configure Easemon policies and features to restrict or block bandwidth-consuming websites and in turn, effectively monitor and control employee Internet usage. Using Easemon Internet monitoring software to check employee Internet usage will help you save Internet bandwidth for smooth business operation and also avoid liabilities that may arise due to its unrestricted use.
Today administrators and employers check employees Internet usage at the workplace more than ever. Even if your company permits employees to use the Internet and provides them with computers, it is important to know how to see what your employees are doing online and what they're saying in private IM messages and Emails. This is because employees are the sole of a company, and hence they are exposed to several company secrets, and any kind of compromise could lead to monetary loss, civil lawsuits and damage to company reputation. In other words, checking employees Internet usage means securing company information and detecting insider threats.
Benefits of Checking Employees Internet Usage
Professional and secure monitoring software such as EaseMon enables you to check staff Internet usage and monitor what employees are doing online, and thus provides several business benefits. Listed below are 5 of the most significant ones.
Internet Usage
One of the biggest costs to any company is bandwidth, and in most cases checking employees' Internet usage is significantly high. With Internet monitoring software such as EaseMon, you can not only view what your employees are doing online but also track their Internet usage to cut costs. Accessing social media sites such as Facebook uses a large amount of bandwidth due to media streamed there such as photos, music, and videos. Rather than eliminating employee social media access completely, you can allocate a few hours by indicating this in your policy. Then use software such as EaseMon to track staff time spent on social media channels.
Time Management in the Workplace
Which employers don't want to make the best use of their time and their employees' time as well? Productive employees lead to a productive company. Naturally, monitoring employees Internet usage helps you keep them in check by helping them stay focused on their work rather than being distracted with other non-work related activities. Distractions include playing games, listening to music and IM messaging. With regards to chatting, one of the notable features of EaseMon is that you can even monitor employee IM chats to control staff Internet usage.
Emails and Messaging
Each time an Email or IM message is sent, the server involved receives its store log files. These log files contain information such as data about the receiver, sender, subject line, time of delivery and receipt among others. With EaseMon employee monitoring software, you can identify Emails with large attachments and then check if these were work-related. By monitoring staff Internet Email usage, you also prevent the transmission of confidential information.
Protect Your Company's Reputation
When an employee is involved in any illegal activity online, your company's reputation is at stake. One of the first things that authorities will question is your staff Internet usage policy, and if the illegal activity in question is related to the websites accessed. Types of unauthorized employee online activity may include downloading and uploading illegal files or even posting an objectionable status update.
Avoid Legal Liabilities
The biggest risk for any company is illegal activities online or offline. To maintain legal compliance, employers must know how to see what employees are doing online and check employees Internet usage during office hours. To avoid any legal issues, monitor your staff Internet usage.
Reap Savings
When each and every employee in your organization is working productively, you save a ton of money. Productive employees mean less money being wasted on unauthorized websites, and to boost productivity, simply monitor your employees' Internet use to help them achieve their targets and meet their deadlines. Adding to this, by checking what employees are doing online, you also save a considerable amount of money on legal and litigation cases resulting in long term savings.
---
There are several other reasons for you to check employees' Internet usage at the working time to see what your workers are doing online, but the ones listed above should definitely get you to think about installing employee monitoring software.
Tags: check employee Internet usage, monitor employee im chats, monitoring employee, staff monitoring, track employees online
Category: Articles and Tips