Employee Monitoring Software for macOS Sierra 10.12 Released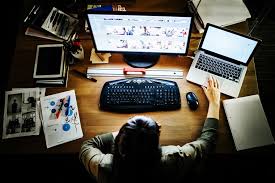 EaseMon is the best employee monitoring system for Mac OS X and it was updated to v1.7 on November 2, 2016 which now supports macOS Sierra 10.12. EaseMon v1.7 is the first employee monitoring software for macOS Sierra 10.12 with features especially designed for office computer monitoring to help improve productivity and protect from inside threats!
What's New in macOS Sierra 10.12?
EaseMon employee monitoring software for macOS 10.12 Sierra is especially upgraded to monitor Mac activities on macOS Sierra. As the 13th generation of macOS (previously called OS X), macOS Sierra 10.12 is greatly different from its ancestors, OS X EI Capitan in many perspectives. macOS Sierra has many brand new features in terms of system and application, and has also achieved great improvements in security. macOS Sierra 10.12 adds new system features, such as Siri, iCloud drive and optimized storage, auto unlock and universal clipboard, tabs and picture-in-picture, and Apple file system.
Siri
Without iPhone or iPad, Mac users now can also use Siri, the intelligent assistant through Dock, the menu bar or a keyboard shortcut. Siri here can send messages, search the website, search files, and adjust settings.
iCloud Drive and Optimized Storage
macOS Sierra saves space by uploading users' files in the iCloud, and makes it easy to find and remove large or unneeded files.
Auto Unlock and Universal Clipboard
Auto unlock and universal clipboard are designed to facilitate the communication between iPad, iPhone and Mac. With auto unlock, users can unlock their user accounts so long as they wear a paired Apple watch around the target Mac. Auto unlock requires Mac computers in 2013 or later. Users of macOS Sierra and iOS 10 devices can share the clipboard for cut, copy and paste, such as text, images and videos.
Know about Employee Monitoring Software for macOS Sierra 10.12
EaseMon v 1.7 employee moitoring software for macOS Sierra 10.12 is the first monitoring software with working keylogging feature on macOS sierra 10.12! As macOS Sierra has added more security control, it is harder for developers to record keystrokes on the new OS. With 10-year experiences on Mac OS X monitoring, we finally got it done to keep the keylogging feature working on macOS Sierra.
EaseMon supports the log of Mac activities on macOS Sierra, including keystrokes and passwords typed, website history, screenshots and more. Here are some highlighted features:
Log keystrokes and passwords
Record text messages typed in chat clients
Keep track of website history include those in private browsing
Monitor application usage
Alert with screenshots captured
Send out notification emails periodically
View and export monitoring logs online
Allow multiple managers and roles to manage teams
Work in invisible and undetectable mode
All these features of EaseMon make it possible for employers to monitor employee Mac activities in detail. In this way, employers are able to know whether there are insider threats selling business information, violating company regulations, or performing other dangerous actions. Employers can detect potential danger in advance and take timely measures to avoid unnecessary losses.
The new version of EaseMon employee monitoring software for macOS Sierra is available to download in the cloud panel. To update, just login your remote control panel and click on "Update clients remotely" and your EaseMon will be automatically updated!
Tags: easemon employee monitoring software for mac, Easemon v1.7, Easemon v1.7 for macOS sierra, employee monitoring software for macOS Sierra, Employee Monitoring Software for macOS Sierra 10.12
Category: Articles and Tips, News and Events