How to Detect a Mac Keylogger?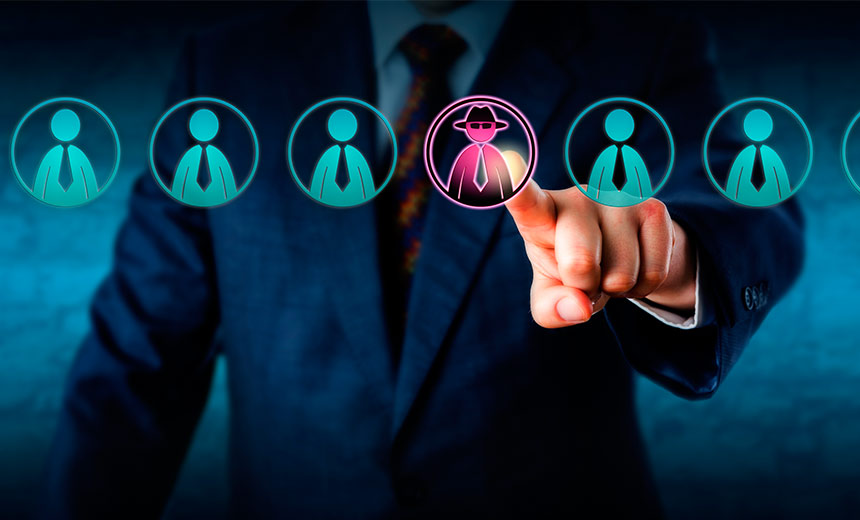 How to detect Mac keylogger? The Mac OS security system is held in high regard. However, it is not immune to attacks. In most cases, keyloggers have been used to compromise the security of the Mac system. It is therefore important to understand how to detect Mac Keylogger. Mac keyloggers operate by recording all the keystrokes in a gadget. Through this, it is easy to get your personal details such as passwords, credit card numbers and PIN numbers among others. How to detect a Mac keylogger is a question which needs to be taken into consideration.
The Ways of Detecting Mac Keylogger
Depending on the intention of infiltrating your system, the information gathered by the keylogger could be used for different purposes including theft and fraud. It is therefore important to ensure that you are constantly on the lookout to detect any Mac spy software in your system. You should also be conversant with your machine operations. Understanding your gadget enables you to detect a Mac keylogger as soon as it is installed either accidentally or otherwise.
You do not need to have the technical knowledge to detect keyloggers on Mac. There are many ways to detect Mac spy software from your system. These include:
Constantly Examine System Activity Monitor
An activity monitor is a system tool that keeps track of all the processes that are running in your system. It is the simplest way to detect Mac keylogger. Close monitoring of the Activity log enables you to view and know the processes that you are running. You are also able to detect the presence of Mac keylogger by identifying it as an unknown process.
Look Through Your Applications Folder
Most spy software will be found in the applications folder. If you are suspecting that your system is under attack, you should go through your applications and find out if there are any applications that you do not recognize. You can then research on the application and find out if it is spyware.
Install the Detector Software
There exists different software in the market that will enable you to detect Mac keylogger if you suspect an attack. The software works by detecting any unusual activity on your account and sending you notifications. You are then able to block any activities that would otherwise lead to loss of information or a breach of your system security.
Secure and Legitimate Mac Keylogger
Keylogger detection is not difficult to be solved with the right methods. Speaking of the right use of Mac keylogger, remember that you are only allowed to spy on the Mac you own or have permission to monitor. You may be able to spy on the Mac of your children under 18 years old without their permission. But if you need to spy on someone else, such as your employees, friends, you'd better get their permission in advance to avoid the invasion of privacy.
Not all keyloggers are dangerous and carry the virus. There are also legitimate Mac keyloggers such as Aobo Mac Keylogger, which is the most secure and professional keylogger for Mac. Once installed, it can monitor in an invisible mode, thus ensuring that your applications run normally. Since Aobo Mac keylogger runs automatically on Mac, hence you are assured of constant monitoring of your activities. Additionally, Aobo Mac keylogger sends logs to your email giving you the ability to monitor your system regardless of distance. Here you can view all the key features that Aobo Mac Keylogger provides for you remotely. You will understand why Aobo Mac keylogger is the best app for Mac security.
Monitor in an Invisible Mode
Capture all Keystrokes Typed
Log Every Password Entered
Keep Web History
Record IM Chat Conversations
Keep a Record of Email Content
Record Social Network Activity
Monitor YouTube Activity
Take Screenshot Periodically
Track Locations by IP Address
Send Logs Remotely to Email
Upload Logs Remotely to FTP
Support Multiple-User Monitoring
Install and Use It Simply
Set Password for Better Protection
Automatically Run on Mac
---
In conclusion, while Mac is constantly working towards improving the security of Mac OS, there are diverse yet easy ways to detect Mac keyloggers and avert any negative effects before it is too late. You can also use the secure and professional spy software, Aobo Mac Keylogger to monitor the target Mac so that you can know what the users are doing on Mac and protect them away from potential dangers.
Tags: detect keylogger on Mac, detect mac keylogger, detect mac keylogger software, detect Mac spy software, keylogger detection, mac keylogger detection
Category: Articles and Tips