Control Email Use with Mac OS X Mail Parental Controls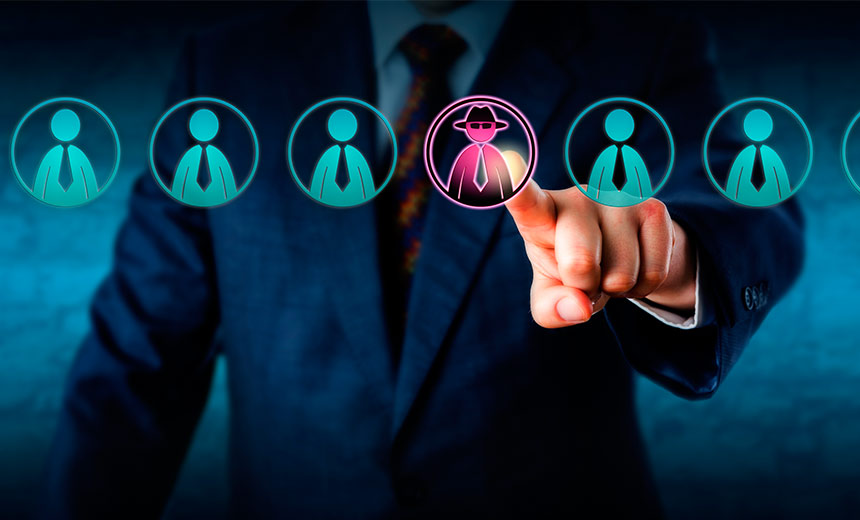 Mac OS X Mail parental controls may make you feel relieved since everything is under control. Those we trust most can hurt us most, of course. But still we do trust some people more than others and usually, we not only have good reasons to do so but do it to our advantage, too. We can control our kids' Email use with Mac OS X mail parental controls.
How Mac OS X Mail Parental Controls Work
If your child is still too small to fully trust its decisions (and you know that others can be trusted even less), it may be best to restrict the circle of people they can communicate with. Using the Mac OS X Parental Controls, you can specify the email addresses safe for a user to exchange mail with in Mac OS X Mail.
When somebody not on the save list tries to mail the user, you will see the message first and can choose to allow the sender or continue to restrict them. When the controlled user tries to mail somebody new, you first have to give your approval as well.
Control Email Use with Mac OS X Mail Parental Controls
To control email use with Mac OS X Mail Parental Controls:
Select System Preferences… from the Apple menu.
Go to the Accounts category.
Highlight the desired account.

If the accounts are dimmed, click the lock icon and type an administrator's name and password.

Go to the Parental Controls tab.
Make sure Mail is checked.
Use the + button to add email addresses to the list of trusted correspondents.
Make sure Send permission emails to: is checked.
Type your email address.

You need to be able to receive these emails in Mac OS X Mail yourself to approve senders directly.
Mac OS X Mail Parental Controls Can be Circumvented
Be aware that a thus parentally controlled user can use a different program to send and receive emails without any restrictions.
Step by Step Tutorial
To moderate what your children are exposed to, Apple has setup some new Parental Control features in OS X. While they aren't the most robust, they do the job, if configured properly. Here is how to setup parental controls for email.
Note: Your child must have their own account in OS X, or you can't set these up.
Open 'System Preferences'. 'Apple menu -> System Preferences'.
Choose 'Accounts'

Now, if the 'padlock' is locked, click on it and 'authenticate'. This will allow you to make changes.

Next, select your child's account. It will be one of three types. Either Admin, Standard, or Managed. If it is already managed, great.. you already have some parental control setup. If it's Standard or Admin, we need to change it. Note: As soon as you enable any of these parental controls, the account goes from a 'Standard' to a 'Managed' account.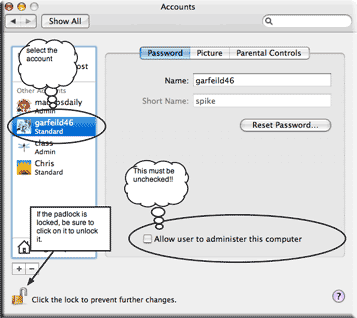 Be sure that 'Allow User To Administer this computer' is not enabled.
Next, click on the 'Parental Controls' Tab.

Enable the 'Mail' parental control. This will bring up a new window. This is where you are going to enter any email addresses you want the child to be able to send email to, or receive email from.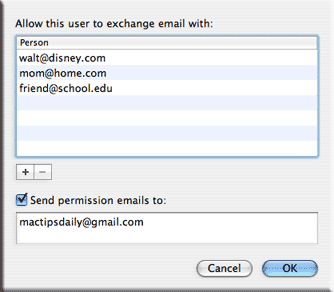 After you have added the email addresses, add a check mark next to 'Send Permission Emails To:'
In this box, enter YOUR email address. If anyone tries to send your child an email or they want to send one to someone who is not on the list you just defined, you will get an email in your account asking for permission. Very handy, and it keeps bad spam from your kids' eyes.
Besides the built-in features on Mac computers, you can also find some other Mac OS X mail parental control tools, such as Aobo Mac Keylogger For Mac os x to keep track of your kids' Email activities. You will get quite many surprises as well.
Tags: Apple, how to, key logger, Keylogger for Mac, Keystroke Logger, keystroke logger for mac, keystroke logger mac, mac, Mac Keylogger, Mac OS X Mail Parental Controls, Mac Tips, Mail, News, parental controls, reviews, Security, Tips, Tutorial
Category: Articles and Tips