Aobo Mac Keylogger 3.0.1 is released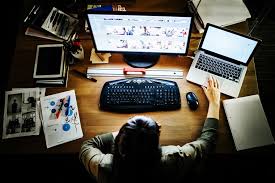 Aobo Mac Keylogger 3.0 developed by Aobo Software, a leading company specializing in security and monitoring solutions, will be released on Sep. 14th 2009.
Aobo Mac OS X Keylogger Key Features:
Auto Start and monitor stealthily and invisibly
Log keystrokes typed in websites and applications
Capture desktop screenshots of the Mac
Send all the logs to your email or FTP space
Password protection of Aobo Mac Keylogger
What's new in Aobo Mac OS X Keylogger 3.0?
Customized hot key
Ability to pause screenshots capturing when no user activity
Automatically delete old logs after certain days
Improved security and stability
What can Mac users do with Aobo Mac Keylogger?
Monitor and Protect Kids
Are you worried about your kids' safety online? Do you want to know what they have done on Mac when you are absent? Now with the assistance of Aobo Mac Keylogger, you can easily figure out what they did on a Mac. The Keylogger for Mac can log all the activities happened on computer. You can know which website they visited, what they concerned about. Thus you can take measures immediately when you realize something dangerous.
Monitor and Manage Employees
As a manager, are you upset by the company's productiveness? Do you want to know whether your employees play computer games or chat with their friends in working time? Now with Aobo Mac Keylogger, you can know what they are doing during the working time. And all their activities in the company will be shown to you clearly, which gives you an opportunity to monitor and remind them not to waste working time.
Back up Information
Have you ever come across this kind of situation that the computer suddenly powered off while some quite important materials were not saved? It maybe brings you a great loss. But with Aobo Mac Keylogger, this annoying thing won't happen to you any more. Because the keylogger can back-up all the key strokes when your system crashes and relieve yourself from accidents!
Compatibility:
Fully supports Mac OS X 10.4.x, 10.5.x and later (Tiger and Leopard)
Universal build (for both Intel and Power PC)
Supports Macbook/iMac/PowerPC.
Tags: Aobo mac keylogger, Keylogger for Mac, Keylogger mac
Category: Articles and Tips, News and Events