Aobo Keylogger for macOS Sierra 10.12 is Available to Update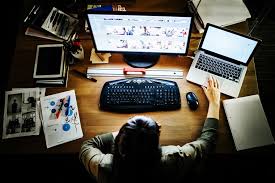 After hard work of day and night, we'd like to share a piece of exciting news with our users that now Aobo Keylogger for macOS Sierra 10.12 is available to update! The latest Aobo Keylogger for macOS is highly compatible with macOS Sierra 10.12. You can make full use of the overall monitoring features of Aobo Keylogger to keep track of the user activities on Mac computers which run on macOS 10.12.
Download Free Trial
Purchase Aobo Keylogger
What's New in macOS Sierra 10.12?
Apple officially released macOS Sierra 10.12, the latest Mac operating system on September 20th. Many Apple users have updated their Mac computers to the latest operating system. What kind of new features has macOS 10.12 brought about?
Siri
Undoubtedly, the biggest surprise is that users now can control the Mac with voice and message on Siri, just like iPad and iPhone. Some users happily find that Siri suits Mac computers better than iOS device for the reason that Siri can perform system-level tasks, such as assisting with local and cloud based storage search, answering questions related to your Mac, changing settings on Mac.
Apple Pay
Apple Pay icons will now appear on the buy pages of certain merchants – all you need to do is verify your purchases with Touch ID on your iPhone, or use your Apple Watch.
Auto Unlock with Apple Watch
Wear an unlocked Apple Watch and just stay within a certain distance of the Mac computer, your Mac will detect your approach and unlock automatically.
Cross-device Syncing
When your Mac is not around, you can access the files stored on the Mac's desktop or Documents through iPad, or iPhone's iCloud Drive.
Most Powerful Keylogger for macOS Sierra 10.12
Keylogger for macOS Sierra 10.12 has become a necessity for parents and employers who hope to keep an eye on Mac devices which have been updated to the latest macOS 10.12 Sierra. Aobo keylogger for macOS Sierra is just what parents and employers are looking for, which monitors the target Mac in a stealthy mode, and works automatically as soon as the Mac is started. All the activities conducted on the Mac will be logged in detail, and the monitoring logs will be sent to the preset Email or be uploaded to FTP space.
Take a look at the key features of Aobo keylogger for macOS Sierra 10.12 below:
Monitor in an Invisible Mode
Capture all Keystrokes Typed
Log Every Password Entered
Keep Track of Web History
Record IM Chat Conversations
Log Typed Email Content
Record Social Network Activity
Take Screenshots Periodically
Track Locations by IP Address
Send Logs Remotely to Email
Upload Logs Remotely to FTP
Support Multiple-User Monitoring
Install and Use Keylogger for macOS Sierra Simply
Set Password for Better Protection
Automatically Run on macOS Sierra
Why Use Aobo Keylogger for macOS Sierra 10.12?
As the most reliable keylogger for Mac operating system, Aobo Keylogger for macOS 10.12 can be widely applied to remotely monitor the activities on Apple computers used by employees or children so as to improve employee productivity or protect children from online danger.
Employee Productivity
In order to improve employee productivity and prevent confidential information leakage, it has become a necessity for employers to monitor employees Mac activities. Aobo Keylogger for macOS 10.12 Sierra enables employers to know remotely whether employees waste time doing unrelated activities at work, such visiting non-work related websites–Facebook, LinkedIn, Yahoo, Google+. Employers can take furthermore measures to manage such inappropriate behavior in the workplace.
Protect Children Safe Online
Keylogger for macOS Sierra 10.12 enables parents to protect children's online safety secretly and detecting the potential danger in advance. When parents realize that children may encounter pornography, cyber bullying or befriend the bad guys such as sex predators or drug dealers, parents can take timely action to protect children from getting harmed.
You can update to the latest Aobo Keylogger for macOS Sierra to have full control over Mac activities on macOS Sierra. By monitoring the Mac activities that your children or employees conduct on macOS, you may find that it's so easy to keep everything under control!
Tags: Aobo Keylogger for macOS Sierra, Aobo Keylogger for macOS Sierra 10.12, keylogger for macOS 10.12, Keylogger for macOS Sierra, keylogger for macOS Sierra 10.12, macOS 10.12, macOS Sierra, macOS Sierra 10.12
Category: Articles and Tips, News and Events