Aobo Keylogger for Mac v3.4 Released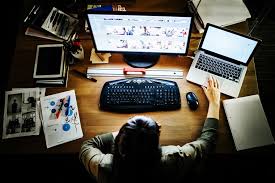 Aobo Keylogger for Mac v3.4, a new version of Aobo Mac Keylogger, was released on April 18, 2011. More new features have been added to it. Now the Aobo keylogger is more convenient for customers to operate.
What is Aobo Keylogger for Mac?
Aobo keystroke logger for Mac, a kind of spy software which is installed on Mac. It can record all the keystrokes typed on Mac, can log all the websites visited on Safari, Firefox, and Google Chrome, and can record chat conversations in Skype, MSN, iChat, AIM, and Adium. It also takes the desktop screenshots in a preset time. More importantly, Aobo Mac Keylogger is the only Mac spy software that can record passwords in applications in the present market. Besides, iOS keylogger has the function to send logs to you via Email or FTP, which enables you to know what happened on a Mac timely.
New Features of Aobo Mac Keylogger V3.4:
Log web visited history in Google Chrome and Firefox 4.0
Record chat conversations on Skype 5.1.X
Delete the website logs correctly
Track the location and IP of MacBook (Help you locate MacBook if it is stolen or lost.)
Email and FTP interface were improved (Let you know whether the logs are successfully sent.)
Some minor bugs were fixed
About Aobo Software
Aobo Software devotes itself to developing more advanced spy software and providing excellent service. Aobo will constantly improve the current products and add more new functions to them. And Aobo commits itself to solving the computer users' monitoring problems and providing them the best complete software solutions.
Tags: aobo keylogger 3.4, aobo keylogger for mac, mac keylogger 3.4, mac monitoring software
Category: Articles and Tips, News and Events