Amac Keylogger for Mac 2.0 Released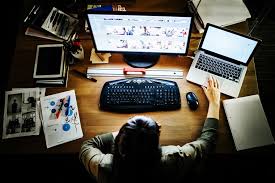 New York, June 03, 2011 — Amac Software, the global award-winning software provider of Mac Spy and Mac Keylogger software announces that A-mac Keylogger had been released.
What is A-mac Keylogger? A-mac Keylogger is a spy application that allows users who want to spy on a Mac machine to secretly record everything on the Mac including Passwords, Keystrokes, chat conversations, Websites visited and captured screenshots. The logs recorded can be sent to the users' Email or an FTP server so that the user can check the logs everywhere and take better control of what's happening to him/her.
About A-mac keylogger for Mac OS X
A-mac keylogger for Mac OS X Key features
– Automatically run at Mac startup in stealth mode
– Log keystrokes, websites, screenshots and chat conversations
– Log Passwords typed on Mac (Available in Professional)
– Apply settings to all user accounts with one click
– Send logs to Email/FTP space at preset interval
– Password protection for keylogger access
Amac Keylogger Compatibility
– Can be installed for all Mac users

– Fully supports 10.5.x, 10.6.X and later (Leopard and Snow Leopard)
– Supports Macbook/iMac/MacMini
Learn more about A-mac Keylogger for Mac OS X
http://www.amackeylogger.com/mac-keylogger-overview.html

About A-mac Software Company

Founded in 2005, A-mac Software provides pieces of monitoring software for Mac users around the world. A-mac Software devotes to developing safe and clean software with powerful features. Its products have been installed on almost 2 million computers and customers range from individuals to companies.

A-mac Software has the good reputation for the prizes that its products have won. A-mac Keylogger has been granted as 100% safe-to-use software by Softpedia. Also, A-mac Software offers top quality customer service to all the users. The mission of Support Team is to properly resolve customers' problems as soon as possible. A-mac Support Team, which is patient and skilled, is rated as 5-star support team by customers.

Developing products with powerful features that meet all the needs of different groups of customers is the mission of A-mac Software. Customers can rely on it for quality products and service.
Tags: a-mac keylogger, amac keylogger, amac keylogger 4.0, Keylogger for Mac, Mac os x keylogger
Category: Articles and Tips, News and Events